Dee Devlin is glowing in her latest Instagram post as she celebrated her baby shower in Howth, Dublin.
The Walkinstown woman captioned the post saying:
"I had the best day at my baby shower yesterday! Huge thank you to my sisters, my/Conor's sisters and Lynn Hunter for all their organising!!"
Dee was quick to thank her partner in crime for organising the entire event:
"And of course biggest thank you to Conor who was behind it all! Thank you to everyone who came to spend the day with us and for all the presents! It was a day to remember! #makingmemories"
The couple have been together for nine years and are expecting their first child, a son, in May 2017. So far, the two have kept relatively quiet about their news although after his UFC 205 victory Conor did make a stab at the due date:
"March. Is it March? It's not May, is it? I thought it was March..."
And Dee has been sharing plenty of baby bump pictures on social media.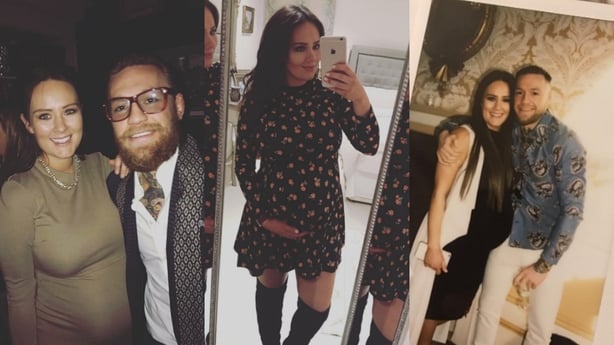 In December 2016, it was reported that The Notorious Conor McGregor would take ten months off from fighting. According to UFC Boss Dana White, Dee and the baby were the reason behind his leave.
Dana told reporters: "He doesn't want her [Dee Devlin] having any of that stress while she's pregnant. He's good. He should take time off. He's been fighting nonstop.
There's no doubt that these two are a match made in heaven and Conor has spoken about his relationship with Dee openly to the press. Speaking to VIP Magazine, he said:
"She'd drive me to the gym, and she'd listen to all my dreams. I wouldn't be doing this if it wasn't for her."