Both fans and the media were taken aback when Imelda May shed her rockabilly quiff, but her life has changed much more than just a new haircut, she tells Darragh McManus.
In 2015, Imelda and her husband Darrell Higham – also her guitarist – broke up. They'd been together for the bones of 20 years, married for 13, and the anguish of separation is clear in many of [her] lyrics.
"We just grew apart over the years," she said of their relationship ending. But it's not just the end of her marriage that Imelda has mined for these, at times painfully autobiographical and bravely honest, songs: Imelda also enjoyed a post-separation romance which sadly ended in tears.

Or as she put it herself: "I fell in love again, I got heartbroken again." Read the full interview in this week's Guide plus see below for what else is coming up in the IFTA preview special.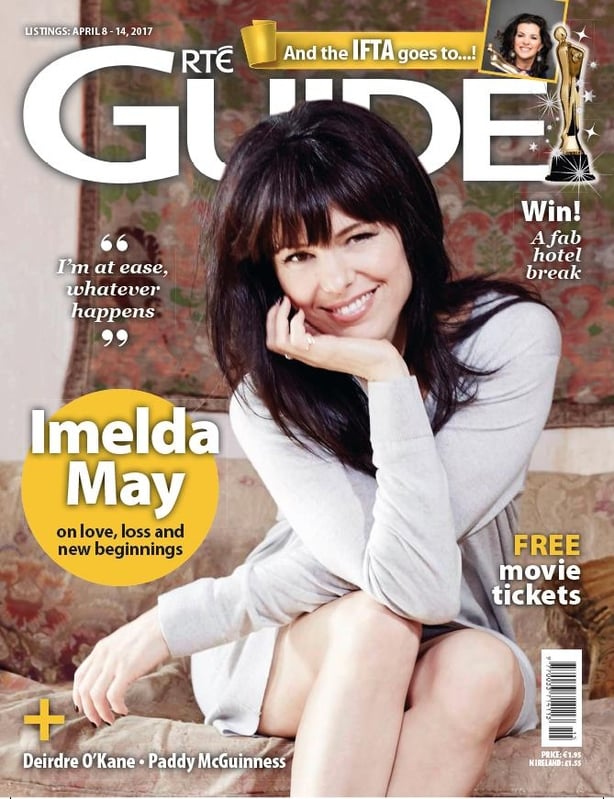 Elsewhere in this week's RTÉ Guide:
- Denise Gough: Donal O'Donoghue chats to a rising Irish star of stage, screen, and TV.
- Terence Davies: His new film, A Quiet Passion, tells the story of the Amercian poet, Emily Dickinson. Michael Doherty meets the master lm-maker
- IFTAs 2017:
a) Everything you needed to know about the industry's big night out. Michael Doherty has the lowdown.
b) An interview with Deirdre O'Kane. After taking time out from touring with her stand-up, the funny woman is relishing life back on the stage, not least presenting the gongs at this year's IFTAs.