April was Autism Awareness Month - a time to build on some of the conversation and events surrounding autism and to wrap up the month we are sharing a particularly powerful piece.
Earlier in the year, RTÉ documentary Autism and Me pushed the spotlight onto the lives of those living with the condition. One such person was sixteen-year-old Fiacre Ryan, who has Autism and is non-verbal.
Here, Fiacre shares his thoughts on Autism as well as a a poem he wrote on the subject.
A message from Fiacre Ryan:
The message some people try to write tells yet many truths that I meet in my thoughts about Autism.
The boys with Autism that I know are all very clever and articulate.
Try to see past the Autism and realise that we are the same inside as others.
Let our opinions be heard.
I have words to ease the world of each one with Autism.
My world yet always becomes better when I ride, very carefree, seeing a world outside that passes by each moment.
A horse sees everyone the same.
Understand that talk easily misses what daring thoughts are in my heart.
When animals yet understand my brain, that it can weep and tears seep every day. That is why I am easily angry, with some brain seeping, telling me to rest.
Only with talking here, I can save what I cannot have - my mind at rest.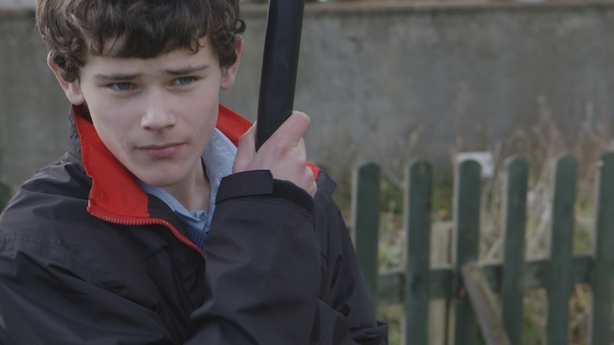 " Branches and Bonfire" - A poem by Fiacre Ryan
The seething branches cling to life as the volcanic aeons take hold, tasting the sap seeping by as tall trees embering to their death, searching the fire foes earthen ashes, teasing to race wet wood.
Sparks attempt to sing soaring songs in the pit, telling of stories that are their eaten branches as they taste a world of fettered yearning.
Yet they will die soon on the bonfire of remembrance, ashed and wilted.
Autism Support Services:
Trinity Centre for People with Intellectual Disabilities
National Council for Special Education
National Educational Psychology Services
Middletown Centre for Autism for parent and teaching professional training.