She was one of the original Xposé presenters ten years ago, but now Lisa Cannon is looking to new challenges, including learning to cook for the first time, as well as expertly navigating the choppy waters of a media career. Andrea Byrne spoke to her for the RTÉ Guide.
Lisa told Andrea that since becoming a spokesperson for WeightWatchers, she has begun to embrace "her inner Nigella" and learn to cook so as to lead a more healthy lifestyle.
"Obviously it has its ups and downs, because like life, it's not always perfect. It's very real. Some days you're stressed. You might have had an argument with your husband. You might have family over and they're driving you scatty. You might be frazzled.

"Then other days, you might be motivated, productive and calm. I definitely feel that as you get older, you wake up in the morning and you never know what you're going to be faced with."

In the full interview Lisa talks about marriage, mindfulness and minding her own health, mentally and physically.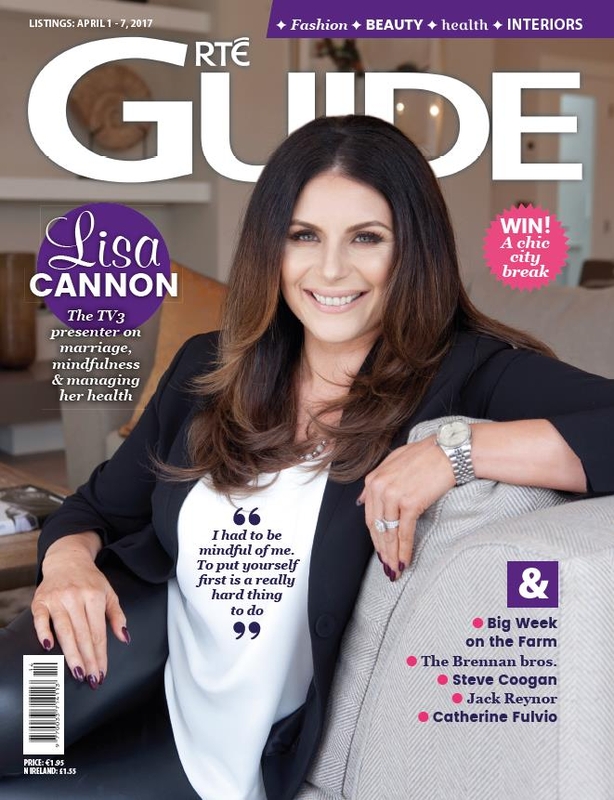 Elsewhere in this week's RTÉ Guide:
Would You Believe? A new documentary follows the journey of Syrian families who have found refuge here. Donal O'Donoghue reports.
Big Week on the Farm Aine Wilson and Ella McSweeney are back on the farm for more live broadcasts. Donal O'Donoghue gets out his wellies and heads for Cavan.
Jack Reynor Michael Doherty chats to the Irish actor about Free Fire and future plans.

The Brennan brother As At Your Service returns, Janice Butler meets John Brennan
Rebecca Storm The musical theatre legend chats to Andrea Byrne about Blood Brothers