Last week on Dancing with the Stars, we sat down with actress Denise McCormack to talk about everything from dance classes to motherhood.
We need your consent to load this rte-player contentWe use rte-player to manage extra content that can set cookies on your device and collect data about your activity. Please review their details and accept them to load the content.Manage Preferences
We spoke to Denise before last week's performance while she was still unsure of her place in the finals. She told RTÉ LifeStyle's Soraiya Ryan that if she was still in the running she was hoping for a pedicure this Mother's Day.
"It's the final of Dancing with the Stars so there will be no lie on. I don't know, maybe I'll put it out there that Barry could get me a pedicure because those feet [...] need some work after this, they have been through a hammering really."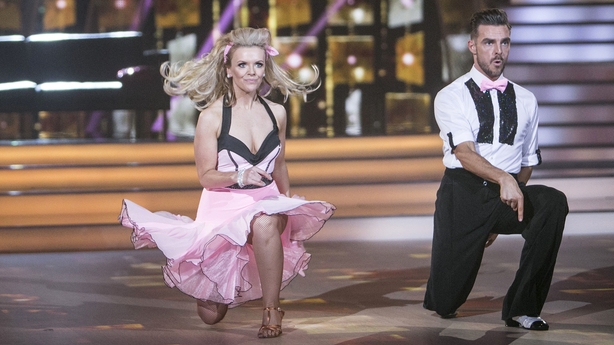 Although the Red Rock actress says her fitness has never been better, she admits that it was a tough start.
"My fitness has never been better actually, I wake up in the morning and I spring out of bed. Compare now to where I was ten week ago. The first couple of weeks were aches and pains, pulled muscles [...] we were constantly in physios. So, I'm really feeling, really strong actually. I feel strong upper body and my legs are stronger. How I'm going to keep it up after this? I don't know."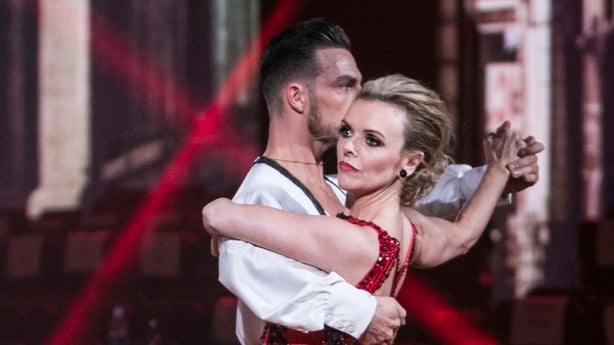 Denise went on to say that the show has really made a difference to her life and by getting back into fitness, she feels as if she's finally got back to feeling herself since having children.
"I'm going to try and find a dance class, definitely, after this and keep it up in that way. Maybe do one or two dance classes, go to the gym, go for a jog. I used to love jogging so it's kind of brought me back to who I was a couple of years ago which is a really nice thing."