With a focus on innovating for the future, RTÉ today hosted a group of young 'Digital Champions' in RTÉ to experience new technologies, create digital content and explore future digital possibilities, including new journalism formats and platforms for RTÉ to reach teenage audiences.
The group of forty second-level students representing schools from across the country visited RTÉ as part of the School Digital Champion Programme.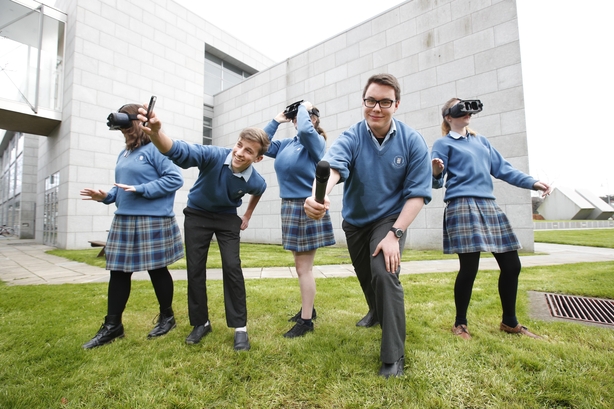 The Programme is being implemented by the Department of Communications, Climate Action and Environment, in collaboration with the Department of Education and Skills.
The Programme, supported by RTÉ, enables students to develop their creativity, critical-thinking and communications skills.
It facilitates project-based learning and encourages students to "think digital, use digital" to make a difference to their school, local business and wider community through the productive use of digital technology and data sources.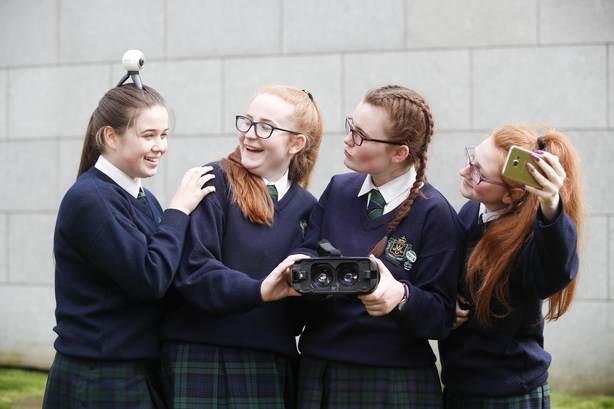 The innovation day at RTÉ focused on three strands;
● Digital Creators of Tomorrow - equipping the 'School Digital Champions' to be the digital creators of the future by providing them with mobile journalism training
● Experiencing New Technologies – Samsung's virtual reality team delivered a demonstration of Samsung's virtual reality technology and content, along with RTÉ 360 content
● Innovating for the Future – the 'School Digital Champions' participated in a News Innovation workshop with RTÉ journalists, exploring new journalism formats and platforms for RTÉ to reach a teenage audience
"Collaborating with audiences to co-create our future is a key part of our innovation strategy," says Múirne Laffan, RTÉ's Chief Digital Officer.
"Empowering the 'School Digital Champions' to give their unique perspective and share their digital expectations was a privilege and hugely insightful."
"As part of our broad programme of support for the digital community in Ireland, we are delighted to support the School Digital Champion Programme, which shares our same agenda; to advance the digital education of young people in Ireland" she added.