Home of the Year's Declan O'Donnell tells RTÉ LifeStyle what he would do with a bottomless budget plus we get a sneak peak at tonight's episode.
Declan says that no amount of money would change his personal style because architect and design are about keeping things simple.
"It's not about opulence for me, it's about simplicity and nature and living a nice, slow, lifestyle so even if I had loads of money I don't think my house would change that much."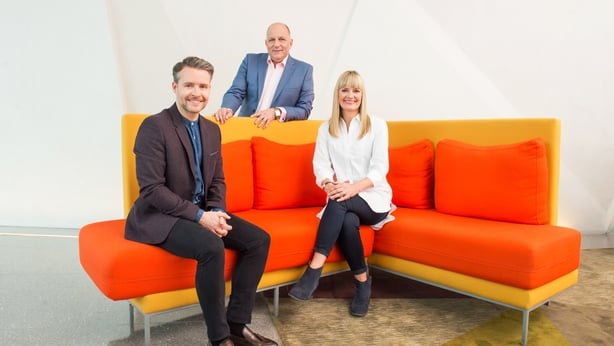 This week on Home of the Year, the judges travel the country to visit three more unique homes. From a bungalow with a difference in Wicklow to a coastal home in Kerry with spectacular views and a Georgian inspired new build in County Down.
Gitte Trench lives in a bungalow in County Wicklow which is filled with her own unique style.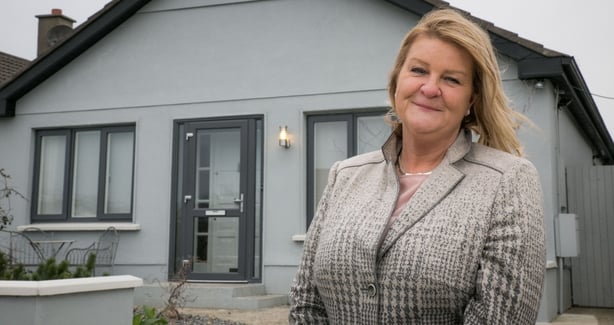 Gitte had to sell the home she shared with her husband and downsize to a smaller house after her husband had to go into full-time care. On a tight budget, Gitte has completely transformed this 1980s bungalow.
Using a dark colour pallet and atmospheric lighting throughout, Gitte has designed calm and peaceful spaces and a warm, welcoming and very stylish home.
With the use of wallpaper throughout, art deco influences, a red and gold painted ceiling and a bright orange ladder leading to a mezzanine area where Gitte can do her art and where the grandkids can play, this is a bungalow with a difference.
Sinead and John Moriarty and their two daughters, live in their redesigned family bungalow in County Kerry.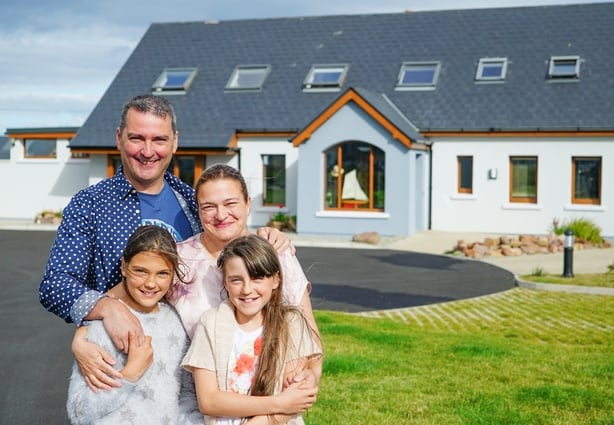 After 12 years of living in Dublin John and Sinead Moriarty returned to their native Kerry and found this coastal bungalow to turn into a bright home for them and their family.
Redesigning and extending the home to better take in the incredible views, Sinead and John also added some unique features.
A curved wood panelled wall inspired by the prow of a boat and a viewing area which takes in the spectacular coastline and stars at night.
Claire Marshall and her husband Patrick live in a Georgian inspired new build with their three children Topaz, Finn and Ottis in County Down.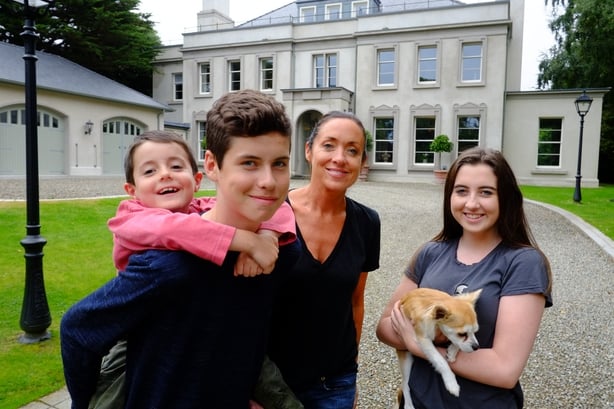 Claire has always loved Georgian style but wanted the comfort that a modern building brings.
Claire says she loves to mix old and new and their home's classic architectural style has been married with contemporary design throughout. Claire has cited some of her and Patrick's favourite hotels as an inspiration for the interiors in their home.
From tall narrow doors to narrow windows and a floating staircase, this stylish family home has a contemporary yet period feel.
Tune into Home of the Year every Thursday at 8:30pm on RTÉ One to find out which Irish property will be named 'Home of the Year'. Missed an episode? Catch up on the RTÉ Player here.