A New York couple have shared a video showing what their two-year-old twins get up to when they are meant to be sleeping.
Jonathan Balkin posted a hyperlapse video on social media of the overnight antics and wrote: 'When the parents are away the cubs will play... even if it comes at the expense of sleep."
The video posted on dad's Facebook page on March 13th has since got over 11-million views.
The Balkins who live in Manhattan, New York have a Nest home monitoring system that is constantly recording.
In a time-lapsed version of the video, you can see twins Andrew and Ryan climbing out of their cribs, playing with pillows, going on and off the couch.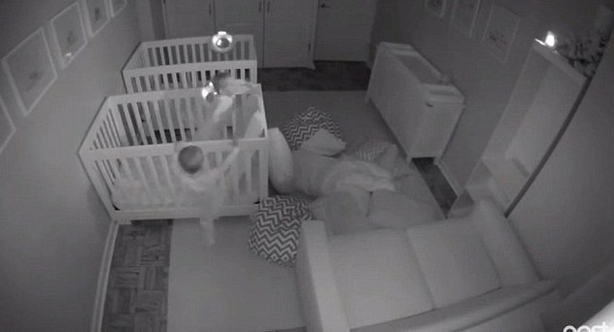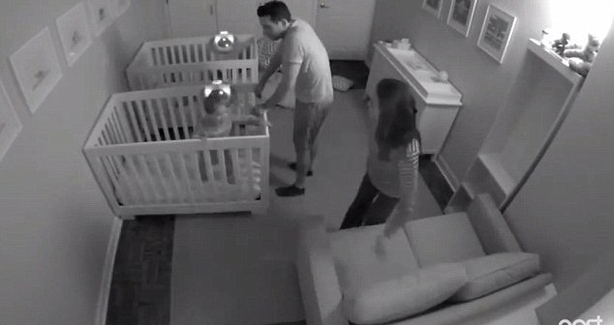 Near the end of the video, both parents come in the room to help settle down twins. But it does little to settle the cheeky pair.