We need your consent to load this rte-player contentWe use rte-player to manage extra content that can set cookies on your device and collect data about your activity. Please review their details and accept them to load the content.Manage Preferences
Twenty-four-year-old Giulia Dotta is a professional dancer who has been working in fitness since a young age! At just four years of age, she took part in the Italian National Team of Artistic Gymnasts, before deciding to move on to figure skating and eventually, dancing.
The Italian lady was paired with comedian Des Bishop for his time on Dancing with the Stars Ireland and continues to perform on the show with the other professional dancers. She told RTÉ LifeStyle how she managed to get Des in shape for the show.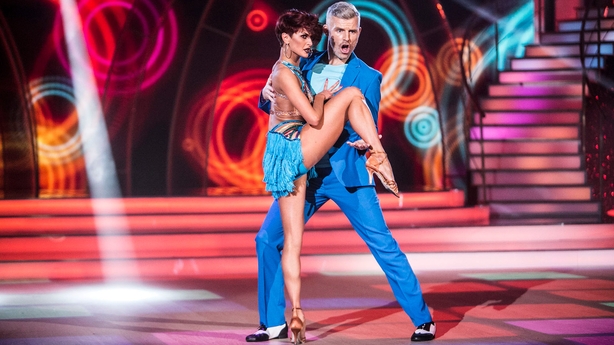 Giullia says she was lucky that Des had a fairly active lifestyle before the show and his body was able to rely on some muscle memory once he started training with her.
"I was pretty lucky because Des has been doing sports all his life so he knows like, how to ski, he's being doing karate or taekwondo somewhere in China"
"Basic fitness he had already somewhere in the muscle memory so it was pretty lucky with that. He hadn't done anything, any kind of sports or anything like, any type of sports for the past, I think, two years or a year and a half so it was kind of just trying to get him back in shape."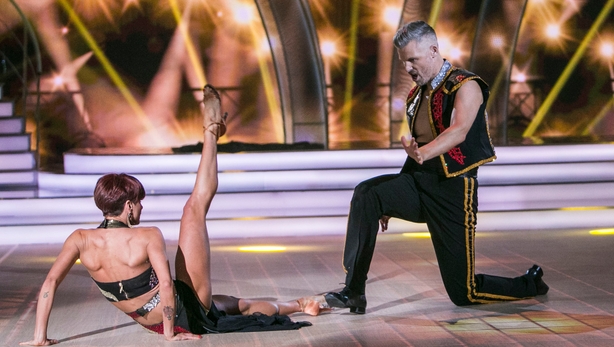 So how did Giulia get Des performance ready? Practice, practice, practice.
"We would just try the dance as many times as we can and just trying to sweat as much as possible and lifts and fast steps and all of that. So that is kind of like what helped him to get back in shape because he looks amazing now!"
So amazing in fact, Des has become a shirtless cover boy for the Sunday Independent which Giullia is more than happy to take full credit for.
"I seen he did a cover, he's on a cover today, shirtless! Lord of the Dance!"
We need your consent to load this Instagram contentWe use Instagram to manage extra content that can set cookies on your device and collect data about your activity. Please review their details and accept them to load the content.Manage Preferences