Are you all loved up after Valentine's day and planning on getting married? Before you say 'yes to the dress' the Competition and Consumer Protection Commission (CCPC) has some tips to help you on your way:
Work out a wedding budget.
Work out a wedding budget
The CCPC's handy wedding budget planner allows you to work out your spending in an easy, clear way. It will help you calculate all costs; big and small. Most importantly it will help you to prioritise your spending, helping you decide what is really important for you on the big day and where you can make savings.
Start saving for your wedding.
Start saving for your wedding
From expensive mortgages, childcare, school and college fees - your longer term expenses as a couple can really add up. To avoid starting married life on the wrong financial foot, open a savings account for your wedding costs. You should try and save as much of the wedding costs as you can before the big day. Use the CCPC's savings comparison tool to compare the interest rates on savings accounts from the main providers.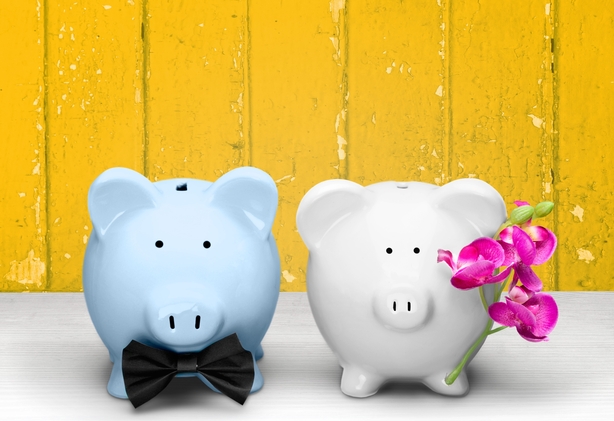 Do your homework 
With so much information available at our fingertips nowadays, it's easy to do some research before you pay for anything. Join online discussion forums and read up on wedding blogs to find out about others' experiences with suppliers and ways you can cut costs. If you are thinking of getting married abroad, hiring a wedding planner is often cheaper than trying to organise everything yourself. They will work to get you the best package and price, and their local knowledge will help you avoid running into any pitfalls or issues. 
Be flexible with your plans
Although it is a very special day, try and stay flexible with your plans - it could save you money. Consider getting married off-peak; the month and the day you choose to get married on could save you thousands.
Be open to alternative venues and think about the experience you can create – could you have the wedding in your back garden, does a friend have a lot of space you could use, or maybe there's a cool area available for hire at an affordable rate? If you are booking a wedding venue, look around for one that offers corkage, so you can bring in your own wine.
Instead of spending a lot of money designing, printing and posting save-the-dates, customise a free version online and email it to your guests. If you want to make a serious saving, you could also do this with your wedding invites.

Ask for help; cake making and decoration, calligraphy, photography, and music are popular hobbies people have, ask if friends are willing to help out.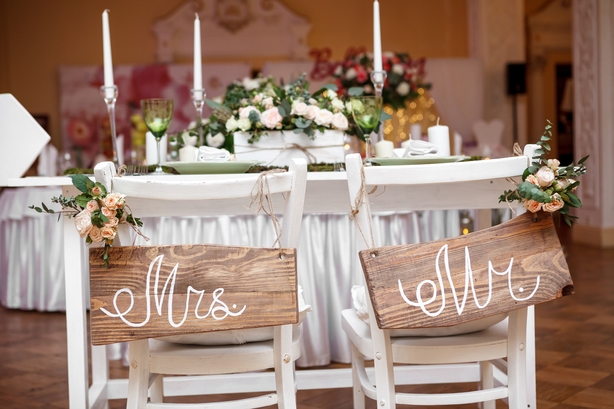 Pay by credit/debit card
Paying by credit/debit card instead of cash offers you some protection if things don't go as planned. For instance, you may be able to request a chargeback if something goes wrong, such as the bridal shop closing down. A chargeback is when your card provider agrees to reverse the transaction. 
Paying a deposit
Quotes, contracts and receipts relating to the wedding should be kept safe in case of any issues with a supplier. Remember, when you pay a deposit it shows that you intend to buy a product or service and you enter into a contract with the supplier. So you may not be able to get your deposit back if you decide to use a different supplier after you have paid a deposit. It is important to make sure that you and the supplier are clear about all the details so ask for written confirmation that includes details of the exact product or service that you are buying, the deposit you pay, when the balance has to be paid and when the product or service will be provided. Avoid signing a contract with a venue until you are sure what is and isn't included in the price being quoted.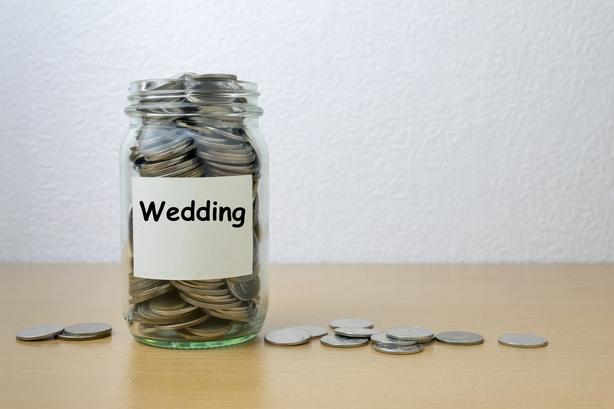 What about insurance?
Taking out wedding insurance offers you more security if something does go wrong - such as cancellation, or a supplier failing to deliver a service. Many insurance providers offer wedding insurance so make sure you know what the policy covers and compare costs before you buy.
Struggling to meet the cost?
If you are struggling to stay within your budget and feel that you need to borrow, check to see how much it will cost you, ie the total cost of credit, and how long it will take you to repay the loan.  You can do this by using the CCPC's personal loan cost comparison.  You may be able to borrow from your credit union if you have an existing account with them. 
If you have to borrow to help pay for your wedding, borrow as little as possible and don't be tempted to spread the payments too far into the future. This will cost you more in interest and could have an impact on your future plans. 
To get more tips and advice on managing your money for life's big events, check out the CCPC's consumer website www.consumerhelp.ie.