This year, Ireland's favourite architect Dermot Bannon was joined by brand new quantity surveyor Lisa O'Brien in the new series of Room to Improve. Lisa told RTÉ LifeStyle what the experience has been like so far.
How and why did you get involved with Room to Improve?
How: Back in Jan 2016, Robbie, who was on episode one rang me out of the blue to discuss a building project he was planning – we talked for about forty minutes on the phone in relation to his build. He pretty much had a good handle on the job as he had industry experience – I told him to ring me back if he had any issues and we left it at that.
Roll on to April and Robbie rang me back to say his home was on the next series of Room to Improve and he had forwarded my number on to CoCo TV – who rang me the next day and we took it from there.

It's not every day a TV company rings you! So, I just thought that it was an opportunity not to miss.

What advice did Patricia share with you?
Myself and Patricia had a great chat over coffee, she had loads of words of encouragement. She had been on the show for five years, whereas I was a fish out of water in relation to being in front of the camera.
Her best advice was to be myself and do my job as the QS. She also told me that solid dark colours work best – no prints [for on TV screen clothes choices!].
In relation to Dermot – she hadn't a bad word to say about him but did warn me to try be a step ahead of him in relation to budget as he can throw the odd curve ball you don't see coming.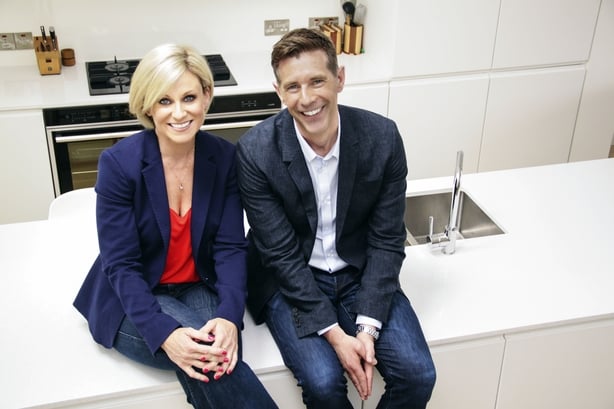 Were you a fan of the show before appearing on it?
My parents loved the show – so it was always on at home. My mam was over the moon – she LOVES Dermot!!

What has the feedback been so far from public and friends?
I didn't tell a lot of people initially as I didn't want anything to change that much – I viewed the properties and the homeowners like any other contract that I have – the same attention went to them all – the cameras just happened to be filming us.
My family and my partner knew initially, then some very close friends. After the promo went out on air my phone started hopping – I cannot believe the support from colleagues and friends – genuinely wishing me well. That's very humbling.
The public haven't seen a huge amount of me yet. I am sure Patricia's fans miss her but I hope they have been enjoying the series that I have been part of.
Quantity Surveyors have had a hard time in recent years, have you seen things turning around?
Yes – positive momentum last year and this year; a lot more activity in the construction sector, which is great to see.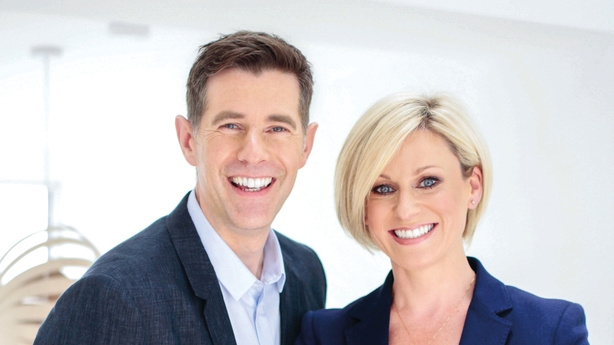 What is the number one thing you wish clients would do to make your job easier?
There is actually no one response for that! Each client is different with different budgets and different properties – the smallest of jobs can be the most problematic.
The role of the QS is a collaborative one with the Architect, Engineer, Client, Builder and Specialist contractors – it's a lot of fingers in the one pie – a solution orientated approach by all, is the easiest way forward.

What advice can you give to someone who has decided to make a major renovation to their home? Where do they start?
Get informed of the building process, do a workshop, go to a self-build show and ask the friends and family who have completed a renovation. Then get a designer/architect and ask for scheme sketch designs and then get a cost plan from these sketches – it saves a lot of time down the line to know the budget very early on in the process.

How can people get involved in the show?
If people would like to appear on the show [in the next series] they can contact CoCo TV.

What have you learned from working on the show?
Ha! That I should apply a filter to my mouth at times! I have really enjoyed the filming and it was a great new experience – it totally pushed me out of my comfort zone which cannot be a bad thing as then I'm growing as a person.
Watch Room to Improve every Sunday on RTÉ One at 9.35pm. Catch up on RTÉ Player.