RTÉ Guide's Donal O'Donoghue drops by Daniel and Majella's Dublin hideaway to talk adventure, romance and the new series of their B&B Road Trip.
Speaking about the third series of the hit TV show, Majella says that the key to success is showing a whole new side of Daniel to his audience.
"People are seeing Daniel in a completely different light. They've only ever seen him doing shows or being interviewed but now they are seeing us interacting normally. And they also see Daniel doing activities that they would have thought way beyond him, like bog-snorkelling…"
Although Majella insists that it's a wonder she married Daniel at all "we are the absolute opposite in many ways", the two seem to enjoy a very romantic relationship.
"You know every time he goes away he leaves a card on the pillow with some money. It's a token amount with a message to buy something for myself. That's really cute."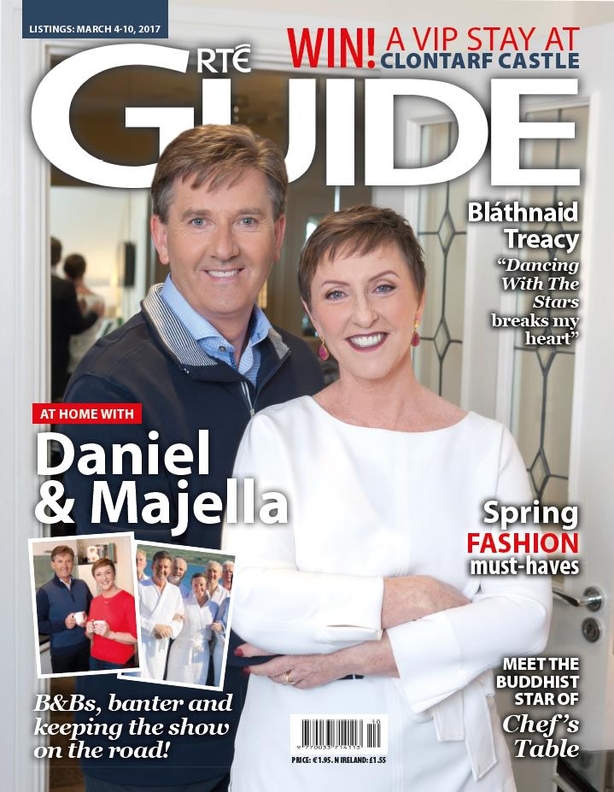 Chef's Table - Donal O'Donoghue talks to the quiet star of the Netflix food series
Dr. Nina Byrnes - Andrea Byrne meets the Doctor who will once again be In Your House
Roxanne Pallett - The former Emmerdale star talks about taking to the Dubin stage 
Bláthnaid Treacy - Darragh McManus meets the woman with the lowdown on everything that happens in Dancing With the Stars.