Dear Big Person,
You're the first dad I've ever had and so far you seem to be OK at it. That said I've nothing to compare you against so if it's not too much trouble I'd appreciate if you could take the time to read some of my bugbears below....they'd make my life a whole lot better.
1. Please brush your teeth before kissing me in the morning. It smells worse than my nappy.
2. Don't be lazy, and put the nappy cream on me every time. We'll see how you like it in your old age.
3. Eh, you can quit with the airplane feeding game. It's well run its course. Just feed me and shut up.
4. And if I don't like the food, I don't like the food. Get over it.
5. I hope the wheels on the bus fall off so you can stop singing that annoying song.
6. Can you do me a favour and quit putting your thumb in your mouth and then wiping my face with it. It stinks. Have ever wondered why I keep throwing my soother out of the cot? Karma sucks baby. Pardon the pun.
7. Can you tell the other two small people to wipe their noses before they decide to kiss, cuddle and ultimately gunge me. Or better yet, do it for them. Cheers.
8. I kind of like my toes, especially putting them in my mouth from time to time so if my shoes no longer fit, they no longer fit. Square peg, round hole. Alright? 
9. By the way, it's your own fault if you keep throwing me up in the air after I've just eaten.
10. If you don't like my 'nappy nuggets' falling onto the ground then refrain from chasing the other two small people around house with the nappy. That's fear in their voices, not laughter.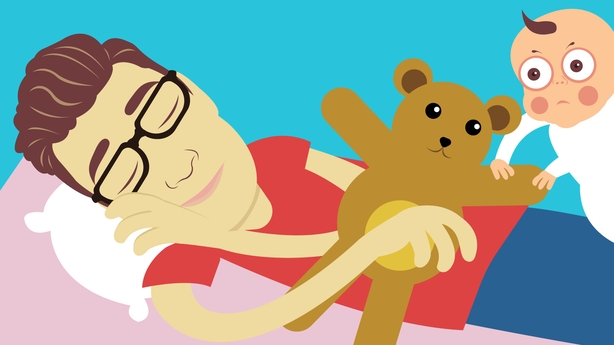 11. If you insist on moaning every time water sprays out of my 'wiggly thing' then stop chatting to me and making stupid noises while you're changing me. Duh.
12. Can you tell the older woman in the tablet to stop singing songs every time she sees me? You don't see me crying before she starts do you?
13. Listen I know we don't live in subtropical climate but we're not in the North Pole either so do me a favour and relax with the number of layers you put on me...especially given that you insist on further wrapping me in blankets when we go out. That redness on my face is heat not constipation.
14. The vibration on my chair has an off button so can you please use it every now and again? It's nice to enjoy a 'melty puff' in peace without trying to guess which way my hand will move.  
15. While you're at it, relax with the nappy straps; they don't need to be that tight.
16. Listen if you insist on so much tummy time, I'll have to insist on face-planting to make you stop. Agreed?
17. Do you have any idea how boring it is sitting with my back to you and staring at the food-stained seat while we drive? When can you turn me around? Also, there's a whiff of urine off the seat, did the two small people have it before me?
18. And do you really have to turn on that mobile above my cot every time? Really? It's doing my head in and the tunes are so 3-months-old.
19. Just a heads up that Granddad 1 doesn't know how to hold me properly. I think we're both scared when he picks me up.
20. Oh and by the way, Mummy spilled the drink on the new couch, not Thing 2. I notice that she tells you stuff like that a lot.
Thanks, Thing 3
Ps. Do the above and I'll continue to let you use me as a scapegoat for your flatulence.
---
If you have any comments, tips, stories or you like/don't like what you're reading feel free to get in touch. Likewise, if there are any topics that you'd like me to cover please feel free to ask.
Facebook | t: @DigitalDadDiary | e: digitaldad@rte.ie
---