We need your consent to load this YouTube contentWe use YouTube to manage extra content that can set cookies on your device and collect data about your activity. Please review their details and accept them to load the content.Manage Preferences
RTÉ LifeStyle's Taragh Loughrey-Grant sat down with Maria McGrane, a child psychotherapist and co-founder of Parental Pathways to get five great tips for feeding.
1. Try to remain calm and relaxed
The first experience a baby has with their mother is through food. If you're anxious when you're feeding the baby, the baby will pick that up. It's really important for you to relax into the feed and stay calm.
2. Get comfortable
Make sure you hold the baby securely and use an armrest if necessary. Try not to move around in an agitated way.
3. Weaning
Let the baby be messy! Let them have the spoon.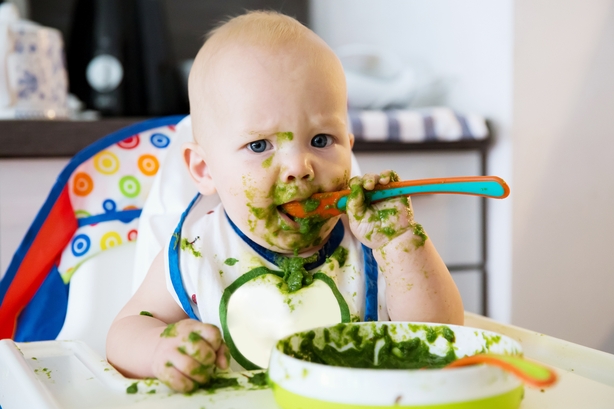 4. Picky eating
It's best not to get into negotiations around food or bring any kind of emotional charge to the conversation. If you start to break foods into good food and bad foods it will become a problem because you're associating feelings with food. 
Children may go through phases where they only want certain kinds of foods but normally, if you don't pay too much attention, it'll pass. If you get into an emotional battle with it then forget it!
5. Body Image
Children are sponges and will pick things up very quickly. Children won't always do what you tell them to, but they will do what you do. It's really important for parents to pay attention to any negative comments they make about themselves and others.
Maria McGrane is a child Psychotherapist and co-founder of Parental Pathways. Find more information about Parental Pathways here: www.parentalpathways.ie