The new season of Room to Improve has architect Dermot Bannon once more to the fore. Is there trouble ahead? Of course there is. Donal O'Donoghue meets him for lunch to talk family matters, home truths and obsessions.
Dermot Bannon is exhausted. The architect and TV presenter (after 10 years of Room to Improve celebrity he's still wary of the C-word) has spent the previous week nailing down three episodes of the latest series. It was long days, fine details and little sleep.
"It was like coming out of a bad hangover," he says of the experience. Then at the weekend, his eldest child Sarah's 12th birthday party ran late.

"My mother says I should get some hobbies," he says with a shrug. Didn't he say 12 months ago that he was planning to watch all five seasons of Breaking Bad? So how did that go? "I hope to start watching season two soon," he says with a sheepish grin. Oh well.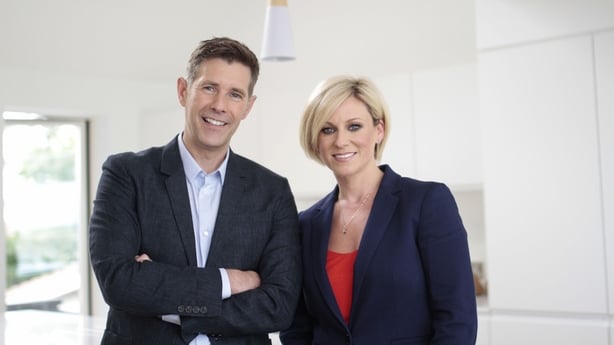 We're in a nearly deserted city center restaurant, just after the lunchtime rush. DB arrives bang on time, armed with his indispensable A4 notepad (for scribbling ideas and drawings). He jokes about ordering a bottle of gin but we stick with tap water and work through the menu. It's still only Monday.
Dermot finds it difficult to decide. No pasta (he's been wheat-free for a number of years) and no dessert
(off the sweet stuff since the beginning of the year), so will it be risotto with trout or Moroccan style meatballs with chorizo?

He asks the server for help before finally plumping for the risotto ("although the meatballs sound nice too"). He grins, rubs his eyes and knocks back some water.
Bannon is great company: a 44-year-year old bursting with the curiosity and enthusiasm of a teenager. Sometimes, this gets him into trouble with the calculator-wielding quantity surveyors of Room to Improve. But he reckons that his reputation for splashing the cash has been exaggerated, a legacy of the show's early days.
"We have finished on budget for years," he says. "I think seasons one and two tainted me forever because I finished a few houses over budget and that is all I will ever be known for now."

So how is he getting on with the new QS, Lisa O'Brien? "Oh great," he says.
"When Lisa asked for advice, I just told her to be herself. That's the best advice I can give anyone."
It's advice that Bannon lives by himself. Ask him to account for Room to Improve's popularity (it was in the top 20 most watched shows in Ireland last year) and he is momentarily stumped.

"How would you explain it?" he asks. Later, he nominates his appearance on The Late Late Toy Show, in which he surprised 10-year-old budding 'architect' Anna McGrath, as one of his favourite moments of 2016.
"Being an architect is not something that kids aspire to," he says, equating the attractiveness of his career to that of an accountant.
"So for it to be a 10-year-old girl's dream was magic for me. I never see myself as a hero to anybody. And it was great to see her face light up."
Young Dermot wanted to be either an architect or a pilot. Lego was his favourite toy, as he played
with the notion of space and design. His earliest years were spent in Cairo (the smells and sounds of the city are still vivid) before the family moved home to Malahide in north Dublin.
The eldest in the family, Dermot was always an independent soul (at the age of 13, he traveled by himself to visit a relation in the vastness of Wexford) and he went off to study architecture at the University of Hull.
At the age of 21, he made his TV debut as a contestant on Blind Date, going on a date with the now broadcaster Jenni Falconer.

"I managed to keep that under wraps for a long time," he says and laughs.
He describes his late father, Jim, as a fixer. "In a way, that's my job too," he says. "I don't build anything or physically make anything, so my job is to solve any problems that arise."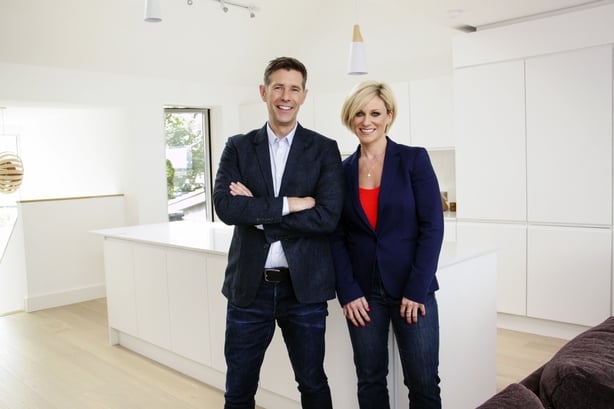 In the past, he has described the country's obsession with property as unhealthy.
Does he believe that shows like Room to Improve are feeding that obsession? "I hope it doesn't, because I believe the show is not about property or having an asset but more about having a home," he says. Did it help fuel the property boom, as has been argued in certain quarters?
"Yes, we have an unhealthy obsession with property but this show is about design and how a well-designed space can nurture your soul. I do think we are obsessed with how much our homes are worth and that got us into huge trouble. We see property as a commodity and not as a home."
He gets very animated on the subject of everyone having a right to their own home, citing the recent Apollo House action, when an empty NAMA-owned building was taken over as temporary accommodation for homeless people in the depths of winter.
"Apollo House is hopefully the start of an uprising of people power, where we say we're taking control of unused government buildings because people are entitled to a roof over their heads"
"We are also entitled to community spaces and to parks and to facilities." Is he a materialistic person? "I don't think so," he says, looking at his wrist.

"I have this watch, which was a 40th birthday present, but I spend money on holidays and I do like my food. But then I'm lucky because I'm able to pay my mortgage every month."

Dermot lives in Drumcondra with his wife Louise (who works in his company, Dermot Bannon Architects) and their three children: Sarah (12), James (8) and Tom (4). It's a three-bed terraced house with a large south-facing garden. For a couple of years they have been contemplating a move to a bigger house, but he reckons they missed the boat two years ago.
"It's a bit like the cobbler's shoes are always the worst," he says. "Recently, I had three light fittings in the
boot of my car for Dessie Dolan's house. Dessie had to choose one and I was to take the other two
back. We have had no light fitting in our living room for the last three years and I never thought of using those light fittings for my own house. Last weekend, I put up the light fitting".
"I'm not great at fixing my own home!"
Aside from his family, he lives, eats and sleeps his work. "I don't have any hobbies or anything," he says. "I tend to spend my time at home with the children and after I put them to bed, I sit down with the laptop. I know that it's unhealthy to be as obsessed about work as I am. My wife, my mother and all my friends tell me that, because I get very stressed and wound up over projects."
As if to counter this, he says that his 'guilty pleasure' is The Apprentice on BBC, which he watches with his daughter, Sarah. "She tells me that I'd be good on it," he says and laughs.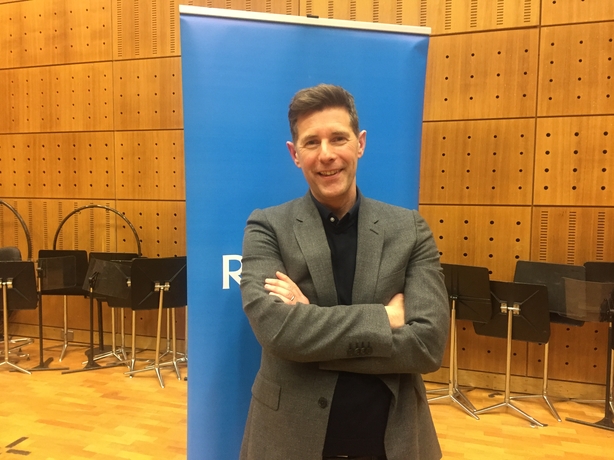 Those stress levels can't have been helped by the court case that Room to Improve settled last August for €100,000. "It was settled purely for commercial reasons and we denied liability the whole way through," he says. "That's as much as I can really say on the matter."
Bannon signed up to Twitter only recently, having avoided social media up to then (he's still not on Facebook). But after he got involved with the Simon Open Door campaign, he opened his account. "I love it now," he says.
"You can follow other architects and other publications and sometimes I learn as much off Twitter as from a newspaper."
Has he had any negative feedback? "There has been and I'm dreading what happens when the new show goes on air," he says. "There have been comments like 'I wouldn't let that guy draw a line in the sand' and such like.
"But the TV industry is a world of extremes. I've had people say to me 'Your work is amazing' and others saying the complete opposite."
One wonders what the tweeters will make of the new season of Room to Improve. As ever, it's as much about the human story as the building projects, which are the usual mix of new builds and renovations.

The first episode about a couple ploughing 20 years of savings into converting a rundown cottage in Malahide had the added drama of a broken leg. In another, a sprout farmer in County Meath did a self-build in the
seaside village of Rush.

This was one of Dermot's favourites. Westmeath GAA star, footballer Dessie Dolan and his wife Kelly, have a new build in Moate that didn't start off as a new build.
"You'll have to watch it to find out why," says Dermot. Much later – the recorder runs out of steam before
Dermot does – we wrap up. DB insists on paying for lunch (decent man), checking his phone as he
goes.

The PR person has texted to see if all went well. "I now have to go and have to check out a
painted pole in a shop in Templeogue," he says. A painted pole? He nods. "Ah yes, the glamour of
the celebrity lifestyle," he says and laughs, before tootling off down the street. I recall something he
said an hour or so earlier.
"Long after Room to Improve is finished, I'll still be doing this as my job. This is what I do for a living."
Watch Room to Improve every Sunday at 9.30pm on RTÉ One. Catch up on RTÉ Player!