With summer on the horizon and the daffodils popping up to say hello, last week saw the introduction of chores, piggy banks and more importantly pocket money for Thing 1 & Thing 2, aged five and three respectively. 
Thing 1 has adapted to this very quickly whereas it's only starting to dawn on Thing 2, our livewire, that he has to earn his keep - namely Paw Patrol, Lego and books - so to speak.

I'll be honest; while trying to instil a sense of value, worth, and achievement, I'm hoping too that the introduction of chore-based pocket money will help add some additional responsibility/discipline for Thing 2.

Tantrums are becoming his forte so I drafted up a chore list which I hope will help us all out.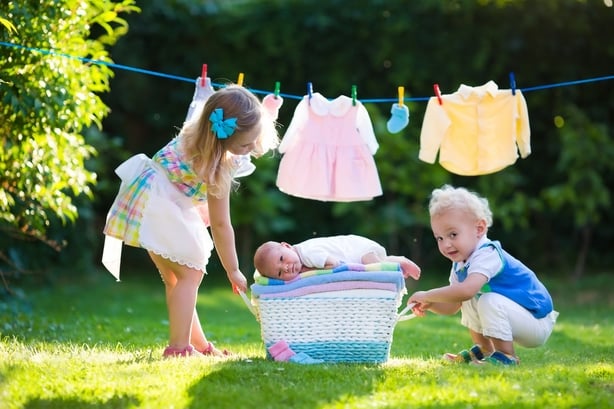 Whenever I've spoken to people about chores (it's not that often just in case you're wondering!) invariably I'm asked what I deem to be age appropriate chores or at least some idea of what tasks certain ages are capable of.
There's no definitive answer to this because every child is different but that said, check out the chore list below as a guideline in the hope that everyone understands the unique personalities, dynamics and circumstances of their individual children.
This is by no means an exhaustive list but feel free to download it, tweak it and let your children share responsibility by helping out around the house.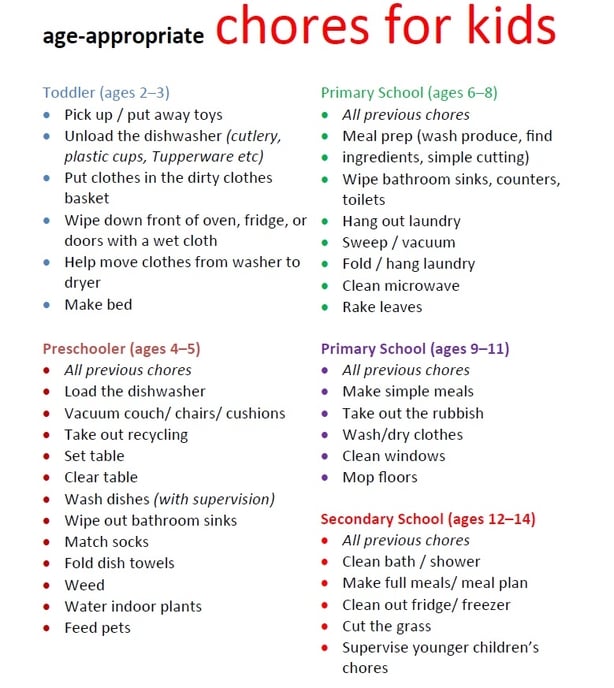 You're welcome, kids!
DD
---
If you have any comments, tips, stories or you like/don't like what you're reading feel free to get in touch. Likewise, if there are any topics that you'd like me to cover please feel free to ask.
Facebook | t: @DigitalDadDiary | e: digitaldad@rte.ie
---