The nation's favourite architect is back with a brand new series of Room To Improve on RTÉ One every Sunday at 9:30pm with drama, debates and debacles as he attempts to improve Ireland's homes within the confines of a budget.
The tenth series of Room To Improve is underway and Dermot Bannon is "thrilled" to celebrate the design shows tenth birthday. He still feels like a TV newbie but is very clear about the most unforgettable episode to date...
We caught up with Dermot to find out how he intends to face his tenth year of improving.
"I don't know, I just keep doing it. It doesn't feel like ten years because every year it feels like such a huge mountain to climb."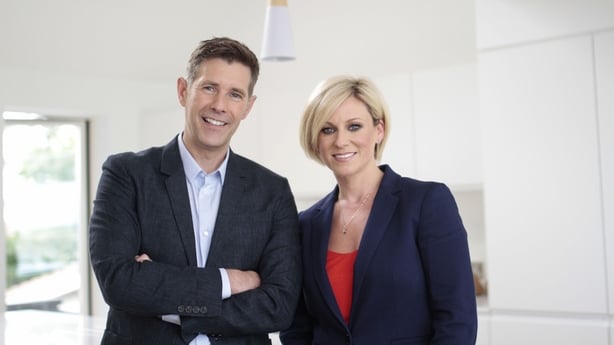 Despite his years of success, the Room to Improve host says his time on television has flown in and he still feels like the new kid on the block.
"I just feel like I'm a newbie on television, I feel like I've only been doing this for about twenty minutes"
Dermot says that he thinks the show is brilliant for architects and it proves how popular design is with the Irish people.
"Isn't it great that the audience have embraced it and that they're talking about design and a design programme is kind of topping the ratings and still on air? I think it's absolutely fantastic".
To celebrate ten years Dermot Bannon Relived His Most Memorable Moments from Room to Improve with RTÉ Player.
Watch Dermot on brand new Room to Improve every Sunday at 9:30 pm on RTÉ One. Catch up now on RTÉ Player.