Are you thinking about buying your first home? A big hurdle facing any first-time buyer is saving for a deposit. This may seem impossible but if you cut back on your spending and save wisely you will start to save money quickly. The Competition and Consumer Protection Commission (CCPC) has tips to help you build up your deposit:
1. How much do you need?
Since January of this year, first-time buyers are now able to borrow up to 90% of the total value of a home, with a 10% minimum deposit. This means if you want to buy a house valued at €250,000, you will need a deposit of €25,000.
When you apply for a mortgage you will be assessed by the bank to ensure that you meet its specific criteria, for example, that you earn a certain level of income, are in secure employment and are in a position to repay the mortgage, as well as having a good credit record.
2. Sort out your budget
Once you work out how much you need to save, it's time to get your finances in order. Use the CCPC's budget planner to keep track of your income and expenses over a month. Remember to include day-to-day expenses like coffees, lunches or travel. This will give you a clear view of your finances and will help you set realistic savings goals.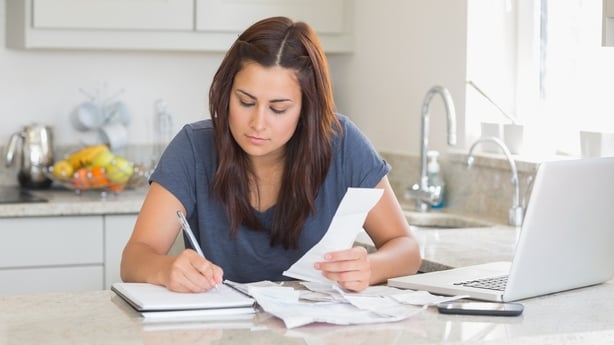 3. Reduce your household costs
We all know that we should switch off lights and plug out chargers when they're not being used, but it's all too easy to forget to do it. But if you're on a mission to save for that deposit, being mindful of the day-to-day costs can make a big difference.
Keep reminding yourself to switch off lights, turn off unused sockets and don't turn on your heating if it's not really cold.
Take meter readings and submit them regularly so you don't overpay on estimates. And don't be afraid to switch provider if you see a good deal with a different company – all these savings will add up more quickly than you think.
Shopping around shouldn't stop at your energy provider, make sure you're getting the best deal for TV, internet and phone contracts. Comparing options with different companies can take a bit of effort, but can pay off big time!
4. Entertain on a budget
Work out each month how much money you have to spend on treats and try to stick to it. Instead of going out for a meal, why not cook a nice dinner at home? Instead of going to the cinema, you could watch a film on TV or online. Or how about having friends over for a games night, or starting a book club?
These are all fun, low-cost activities. If you do decide to treat yourself to a meal out, keep an eye out for early bird and mid-week voucher deals.
Prioritise the events you would like to attend, and decide which ones you really can't afford on your budget. This way you can control how much you spend.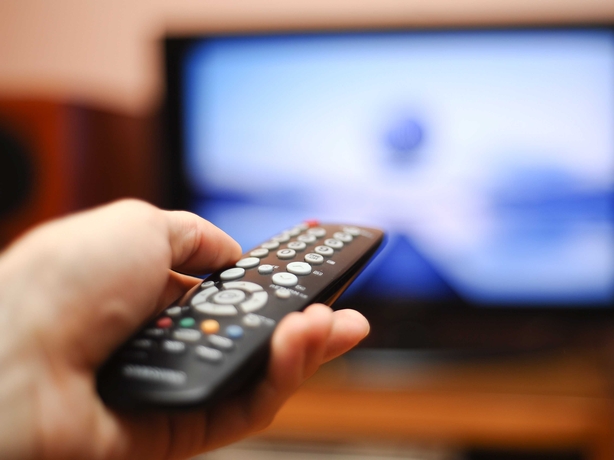 5. Bring in your lunch
Do you buy your lunch each day? Take a few minutes extra in the morning or the night before to prepare a home-made lunch. As well as being healthier, by swapping your take-out coffee and sandwich for homemade food and drink each day, you could save a couple of thousand euro each year! There are lots of useful blogs and videos on tasty lunches you can try.
Getting into the habit of planning out your meals for the week will help you avoid any unnecessary food waste or costs.
Buying only what you need can really help you save on your grocery bills. Watch out for offers and buy in bulk if its better value, and remember – never shop when you're hungry! If you are living in a house with a few people it might be worth doing a shop online once a month to stock up on large items and save multiple trips to the shop.
6. Rethink your transport
Do you drive to work every day? Take a look at what public transport options are available – the bus or train can often be cheaper than the cost of running your car. Or better again, walk or cycle to work if possible. If this isn't an option for you, maybe some people in your area would be willing to carpool. It's a great way to share costs, and banking the difference will help you reach your savings target. If you're planning on cycling, check if your employer is signed up to the Bike to Work scheme, which you can use to buy a bike tax-free.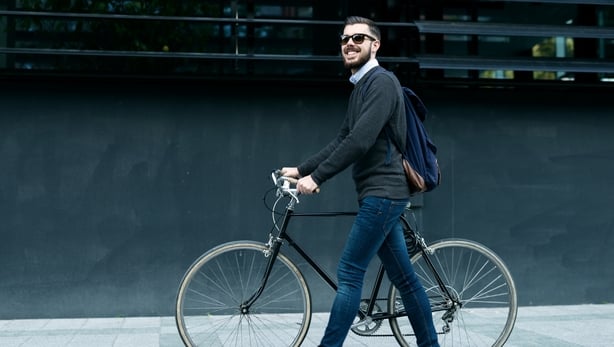 7. Visualise your dream home
It can be hard to stay on track when you are saving regularly for something. Make sure you allow yourself occasional treats - maybe a nice meal at home or a takeaway. Another idea is to pin a picture of your dream house to your fridge so you are reminded of your savings goal.
8. Open a savings account
Now that you have started to make savings it is important to have somewhere to put your extra cash so open a savings account if you don't already have one.
Take a look at the CCPC's regular savings account comparison to compare interest rates and see which account works best for you.
Also, consider going for one with a notice period. This means you have to give, for example, 14 days' notice, if you want to access the money – this can be a good way to avoid the temptation to spend on impulse!
Pay yourself first! Once you have your savings account sorted, set up a standing order that goes from your current account on payday. That way, the money is transferred straight into your savings before you have time to spend it!
The CCPC has more information on ways to save, including information on managing your money, ways to save and spending calculators. There is also a step-by-step guide to buying a home.