Do you find yourself with lingering credit card debt that you just cannot ditch? If yes, then make 2017 the year that you tackle your debt head on.

Unless you win the lotto you won't do this overnight so give yourself a reasonable amount of time to clear your credit card, particularly if you are carrying a large balance. Follow the Competition and Consumer Protection Commission's (CCPC) action plan to get started:
Stop using your credit card! Ridding yourself of stubborn credit card debt sometimes means taking a no-nonsense approach, starting with you not using the card at all. If you want to clear your debt, you need to stop adding to it. Resist the temptation by leaving your card at home.
Pay as much as you can afford not just the minimum. Even if you can't afford to repay your debt in full each month, paying more than the minimum by even a small amount could dramatically reduce the time it takes you to get debt free and will save you money in interest.
 
Use the 'clearing your credit card calculator' on the CCPC's consumer website consumerhelp.ie to work out how much faster you could clear your debt by paying off a little more each month. For example, if you have credit card debt of €1,000 and the interest - known as APR (annual percentage rate) - on your card is 17%, it will take you two years to clear your debt if you pay off €50 a month and you stop using the card completely. If you increase your repayments to €100 per month, you could clear your balance in 11 months. So, the debt is paid off 13 months earlier and you save in interest repayments.
 
Compare credit cards with the CCPC's credit card cost comparison. You can use the credit card comparison on consumerhelp.ie to compare the interest available on other credit cards. The credit card comparison is impartial, up-to-date and easy to use. The interest on credit card purchases currently ranges from 13.8% to 22.9% so it really pays to compare. The comparison also has information on fees and charges, details on introductory offers on balance transfers and information on terms and conditions.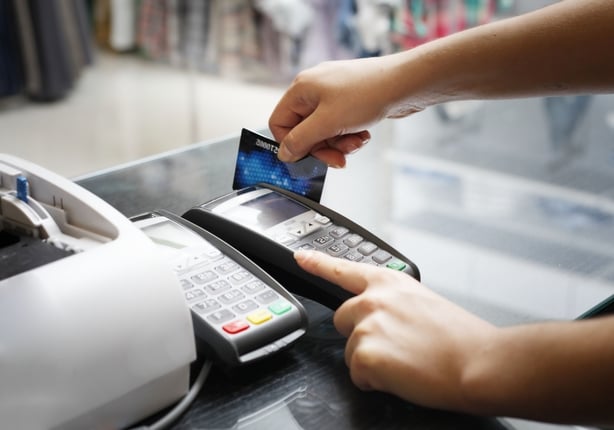 If you switch your credit card to one with 0% interest on balance transfers and purchases for a period of time, then every cent you pay will reduce your debt. Remember, this only works if you repay the balance during the interest-free period and you don't use the card!
 
Choose a credit card where you can access your spending online. This will help you keep track of your credit card balance and how much you are spending.
 
Try to keep your credit limit low and don't view it as a spending target. Consider reducing the credit limit to an amount you can comfortably afford to repay every month so you are not able to run up debt you cannot repay.
 
Don't use your card for cash withdrawals except in emergencies, as you will be charged a high rate of interest (usually higher than the interest rate for purchases) often from the day you take out the money, as well as a cash advance fee.
 
Try not to miss any payments, or put them off, otherwise, you will be charged late payment fees. Late payment fees vary depending on your credit card provider. Late payments can also appear on your credit history and may impact your ability to borrow in the future.
 
Set up a monthly standing order or direct debit for the minimum monthly repayment, or more if you can afford it, to avoid late payments.
Visit the CCPC's consumer website for more help on clearing your credit card.