We need your consent to load this rte-player contentWe use rte-player to manage extra content that can set cookies on your device and collect data about your activity. Please review their details and accept them to load the content.Manage Preferences
* To view this video on a mobile device, click here.
Why not go meat free for a week? It doesn't have to be as daunting as it sounds! Plus and much more importantly, the World Health Organisation have identified a direct link to bowel cancer from eating too much processed meat. 

If you find yourself stuck in a rut of ham sandwiches, bacon butties, Irish breakfasts or minced beef most nights, then opening your horizons to vegetarian and fish alternatives can not only save you money but pack an additional nutritional punch too – perfect for helping us to recover after recent indulgences!
Processed meat has been classified as carcinogenic to humans, based on evidence that eating processed meat causes colorectal cancer. The experts concluded that each 50 gram portion of processed meat eaten daily increases the risk of colorectal cancer by 18%.
"Our bodies do a great job of naturally detoxing but cutting down on meats," said nutritionist Mags Carey, "particularly processed meats that really tax our liver, can assist this process greatly.
"Our beloved rashers, sausages, ham and the rest are all high in salt and often smoked or cured using chemicals that have been linked to increased cancer risk, so yet another reason to think beyond the bacon."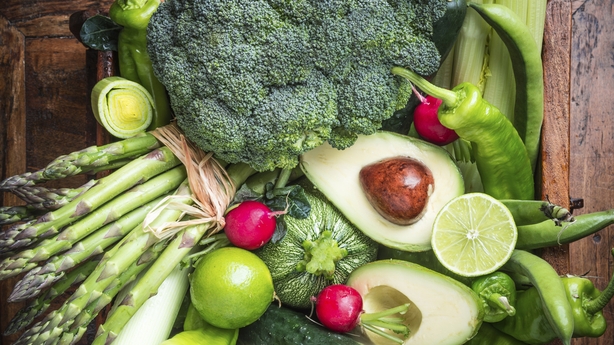 "Switching things up and going meatless can really ensure that our bodies get a wide range of other nutrients – from the essential omega 3's we get from oily fish to the amazing cancer-fighting properties of phytoestrogens in legumes such as lentils. Plus they are often quicker to prepare!", Mags added.
Meat-Free? What else is there?!
Think stir-fries, fish broths, bean stews, omelettes – ready in a Jamie Oliver style 15 minutes or less.
"One-pot wonders are a great way to prepare a tasty, hot and nutritious meal quickly. If you're lucky enough to have a slow cooker, even better – they're not just great for cooking meats but can be used to ensure our legumes are properly cooked – which helps the digestive process so we can avoid any windy situations!
"Throw everything in at night and it's ready for the next day, or in the morning before work and your dinner is waiting when you get home.
"The options are endless."
What about those lunchboxes and the 'hang sandwiches' dreaded-cycle?
Mags has the answer - get trying and tasting: "Falafels with hummus dip, sweet potato and egg muffins and a lentil loaf (all good freezable options and falafels are readily available in shops)."
Take on the meat-free challenge with Operation Transformation's food plan with veggie recipes. Watch the leaders go meat free on Wednesday and Thursday at 8.30pm on RTÉ One. Catch up with Operation Transformation on the RTÉ Player now!