Operation Transformation's first ever amputee leader Chris McElligott has lost a stunning 10.5lbs (that's almost a full stone!) in the first week of his plan.
His target weight-loss for the week was 4lbs but he has more than doubled that. Chris opened up about his weight loss saying:
"When Kathryn told me my weight-loss at the weigh-in, I was shocked. I never dreamed I'd surpass my target by so much. I'm buzzing now and really excited for the second week. I've kept strictly to the food plan which hasn't been easy as I never used to eat vegetables but I've even had broccoli this week! I really didn't like it but I'm determined to lose the weight so I ate it anyway."
Not only has Chris been eating his vegetables but he has been up and on the move with the OpTrans gang. Last Saturday, Chris took part in Ireland's Nationwide Walk from Dunshaughlin Community Centre with Dr Eddie Murphy.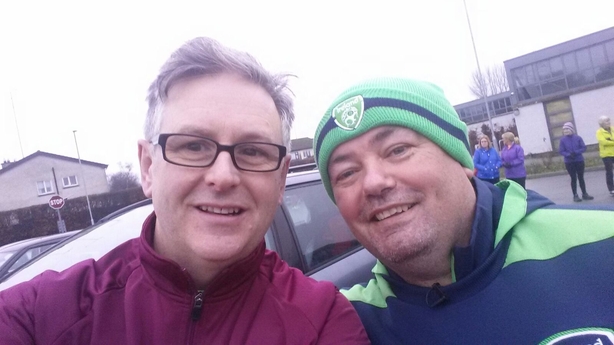 This exercise has been especially important to Chris as he is a football fanatic. Not only is he Head Coach of the Irish Amputee football team but he is a Community Coach with the FAI programme working with children with disabilities throughout Leinster.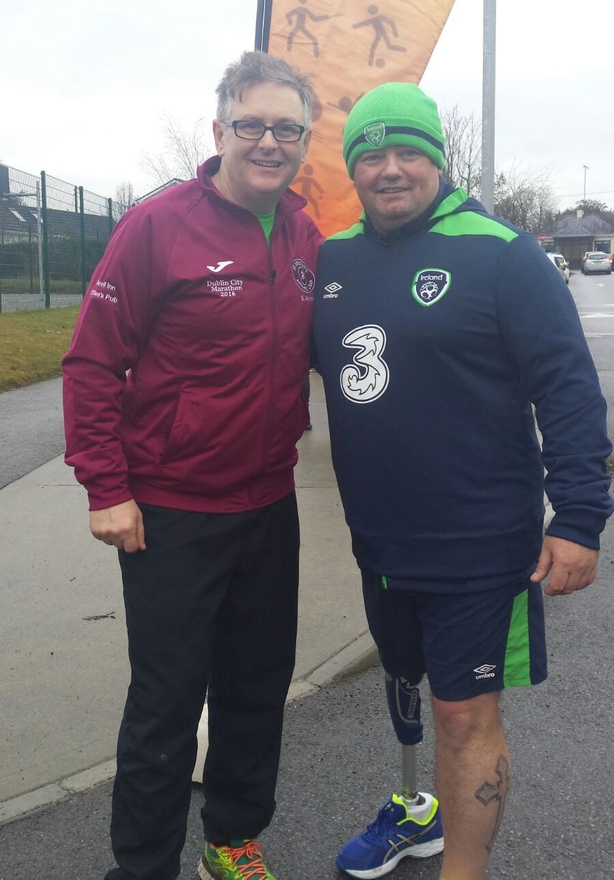 Sixteen years ago, Chris lost his right leg in a road traffic accident and he has had a prosthetic leg ever since. In a previous episode, Chris told Operation Transformation that he wanted to lose the weight so he could stop putting pressure on his prosthetic leg and start getting more active himself.
"It's nearly 17 years since I lost my leg. I've used that excuse for so many years now – being an amputee. This is a time when I have no excuses."
If you want to follow Chris McElligott's plan you can visit www.rte.ie/ot. Operation Transformation airs Wednesdays and Thursdays at 8.30pm on RTÉ One. Catch up on RTÉ Player.