Noeleen Lynam shares her inspiring Operation Transformation journey from beginning goals and weight loss challenges to what she has achieved both mentally and physically to date.
Where has that year gone? It genuinely only feels like five months since my Operation Transformation experience started. Now as the next season is about to start I have mixed feelings. I am really excited about seeing how the new leaders are getting on and also getting some inspiration with new recipes and exercises. On the other hand, I am a little bit jealous seeing other people in my place, it's like seeing your ex-boyfriend with their new girlfriend!
I applied last year because I was sick of dieting. I have been on some sort of diet since I was sixteen years of age (when I didn't need to be). In fact, this is the first year since then that my New Year's resolution is NOT to lose weight. At the ripe old age of fifty-two, I am happy with my body for the first time in my life. I'm not saying it's perfect but its healthy and toned and allowing me to live my life to the full.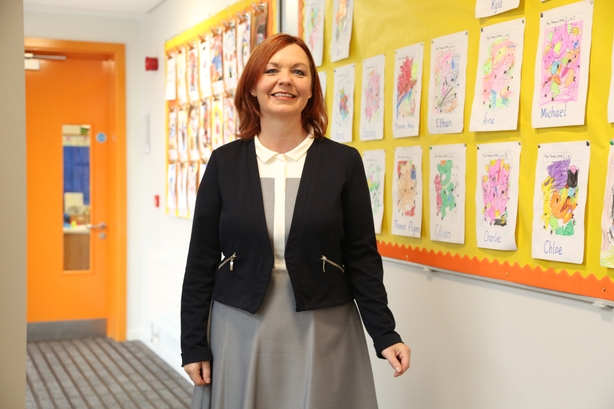 I was 11st 11½ pounds when I started. That half a pound is very important as it followed me the whole way through the programme.
Second weigh-in: 11st 4 1/2 pounds.
Third weigh-in: 11st 2 1/2 pounds. Great result. But I wish I could get rid of that 1/2 pound!
Fourth weigh-in: 11st 0 1/2 pounds. It's still there. A nice even 11st would be even better.
Fifth weigh-in: 10st 12 1/2 pounds. I'll never lose it.
Sixth weigh-in: 10st 13lbs. Nooooo! I didn't want to lose it by putting it on!
Seventh weigh-in: 10st 11 1/2 lbs. I don't care that it's back. At least I lost weight.
Eighth weigh-in: 10st 9 1/2 lbs. It followed me to the end.
The big worry was that once the TV programme stopped, would I be able to continue on the right track? After all it is very easy to resist temptation when there is a camera filming you as you are about to put a chocolate biscuit in your mouth, but a very different story when you know there will be no evidence of what you eat, except of course on your hips! I have lost weight before only to lose motivation and put it all back on, and more.
I am very happy to report that this was NOT the case this time. I went on to lose a further 12lbs to reach my target of 9st 11lbs. My weighing scales doesn't measure in 1/2lbs so I'm not sure if its 9st 11lbs or if its 9st 11½.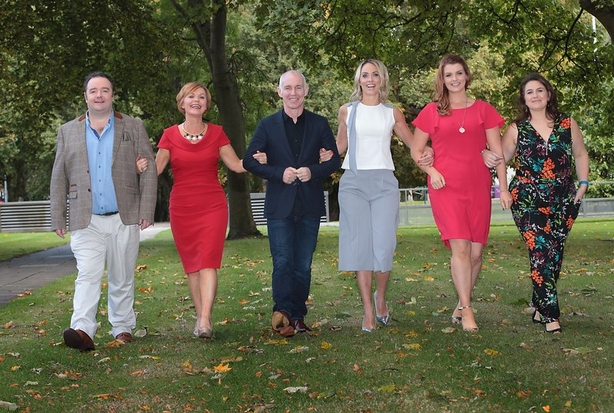 Losing weight is half the battle but keeping it off is another. We got so much advice and support during the show that it changed our thinking as regards eating. As Aoife Hearne was at pains to point out to me "Diets don't work!"
I have maintained my weight for the rest of the year because the Operation Transformation plan has just become my way of life. It does not exclude any food group or include any impossible to find ingredients. It is based on healthy food that can be found in any local shop. For me, the big change I had to make was in portion size. I eat as I did before...only less of it, and I don't miss it!
The other important factor of the Op Trans plan is exercise. I had thought that I was very active for my age when I started, but boy was I wrong! When I started the training for the Couch to 5K run I told myself that I would do it for the duration of the show. I didn't see the point in running unless you were being chased or chasing after something! However, I fell in love with it. Before this if I was feeling stressed after a day at school I would have reached for the packet of biscuits to comfort myself, whereas as now I go for a run to clear my head and it works a million times better.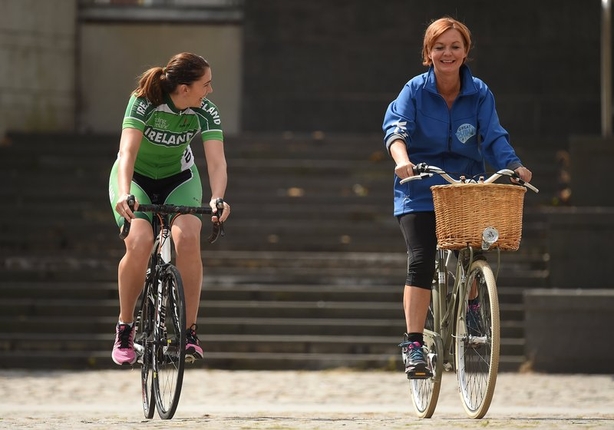 I was delighted to be asked by The Great Dublin Bike Ride to be their ambassador for their 60k cycle this summer. Before I agreed I pointed out to them that I hadn't been on a bike since my primary school days, which was way back in the last century! But they said that I was the type of person they wanted, someone who wasn't a cyclist but would work my way up to it. And so I did! It was such a sense of achievement when I turned the final corner into Smithfield Market at the end of the 60k. Cycling is something I've kept up as well.
For the New Year I've set myself the challenge of running 155k, Now before you think I've lost the run of myself (pardon the pun) let me quickly point out that I'm not doing it all at once! I've signed up for Bressie's R.H.Y.T.H.M (Running Helping You To Healthy Mind.) You run 5k a day for the month of January for which you donate €1. Then on 29th January there is a group run in Lilliput Adventure Centre outside Mullingar. Your €30 goes towards promoting Mental Health among young people, a very worthy cause.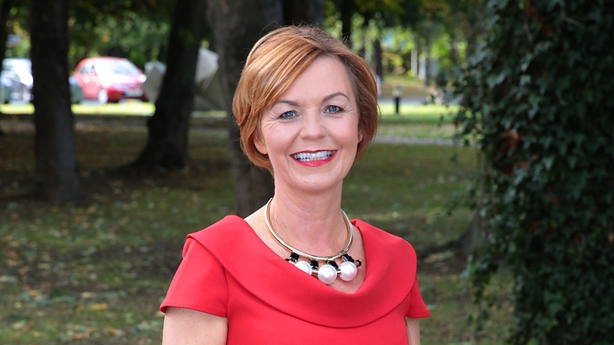 It is only now by looking back on the year I had, that I fully realise the changes that have taken place in my life. The actual weight loss of two stone has made a huge difference to my health and energy levels. I genuinely feel ten years younger. But perhaps the bigger change has been in my mental attitude. I feel full of enthusiasm and ready to take on lots of new challenges. After all if I could pull a fire truck, there is nothing I can't do if I put my mind to it!
Catch up on the brand new series of Operation Transformation on RTÉ Player now. Watch episode two of the series tonight on RTÉ One at 8:30pm and catch the highlights of episode one here.