Leah Carroll shares her advice for buying pets in Ireland and how to stop funding the rise in puppy farming.
Christmas is a time of goodwill and cheer and the best thing you can do if you're thinking of getting a pet this Christmas is not to. And if you really want to go ahead, do the best you can for your family, research. Read, watch and learn about finding and owning a pet responsibly, especially if you're a first-time pet owner. It sounds like a lot of work but you should see it as preparing for a project that will reap huge rewards for your family for a long time to come. 
Many families have pets and their stories are intertwined with their lives forever. Memories of when the dog stole your ice cream or when they chased a squirrel and smacked into next door neighbour's fence (no serious injury sustained, of course). Before you get to a place where the animal is a fully fledged part of the family, you must set the foundations properly and firmly for the animal.
Unfortunately, as with anything, where there is money to be made there will be those who wish to make a profit without sufficient care for animal welfare. If you want to get a pet and do the right thing for the animal and your family too, please take the time to research before going ahead with any decision making.
There are many active animal welfare organisations whose sole purpose is to see that animals are well cared for. You don't necessarily need to pay big money for a pet, and sometimes in doing so, you are supporting the many puppy farming organisations whose sole purpose is profit. You may as well hand your money to a complete stranger for all the good it does.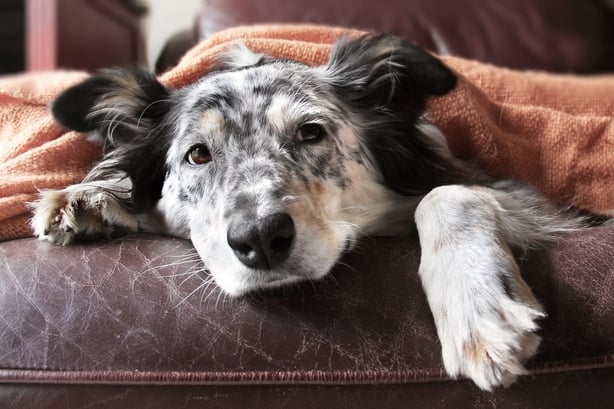 #AdoptDon'tBuy
Adopted animals aren't problem animals, they're just unlucky. They have either been bred on a puppy farm and are no longer 'cute' or saleable, so they are sometimes abandoned. Or their owners haven't done enough research into owning a pet and what it entails, before handing them back to organisations such as Dogs Aid or the DSPCA.
There is a lot to be said for the treatment and welfare of animals. Not only will the mistreatment they experience on puppy farms affect them for the rest of their lives, it will also affect your family. It's not enough to think that if you've spent €500 on a dog, they are going to be from a quality breeder. You may think you're handing your child their dream of a puppy at Christmas, only for it to become very ill, and either become one expensive veterinary bill after another or at worst, the animal will have to be put down due to ill health. Not the happy ending you had in mind when you forked over your hard-earned money and more importantly, you and your family become attached to your new furry friend.
Without using any graphic images, the International Fund For Animal Awareness has put together an informative clip which shows the dangers of funding puppy farms. It makes excellent points, all in the style of a kitsch children's toy commercial.
You can view it here:
We need your consent to load this YouTube contentWe use YouTube to manage extra content that can set cookies on your device and collect data about your activity. Please review their details and accept them to load the content.Manage Preferences
So how do you go about obtaining a pet for your family, without funding puppy farming? Gillian Bird from the DSPCA advises the following points to look out for:
●  A good breeder will interview you when selecting a pup to bring home. 
●  The seller should be interested in where the puppy is going and checking that it will have a loving and caring environment where it will thrive. 
●  A puppy should not be leaving its mother until it is at least 8 weeks old. 
●  The breeder should be checking that the puppy won't be used as a bait dog or bred for fighting. 
●  The obvious thing is to stay away from animals advertised on GumTree or DoneDeal.
●  Never meet sellers in car parks or places that aren't traceable.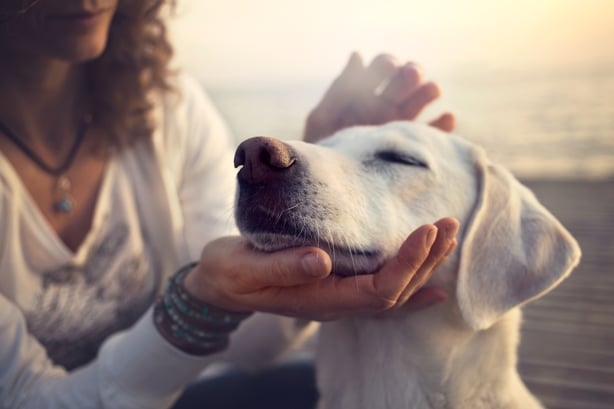 Pre-Pet Training: What can you do?
Gillian also advises that if you're unsure of getting a pet for the first time, you should apply to foster an animal to see how you get on before making a lifelong commitment. You can even start by borrowing a neighbours dog or granny's dog for a few hours. Anything that will give you a good idea of pet ownership. Another great source for finding out about dogs is their owners. Most dog owners adore talking about their beloved pets.
Lady Sue Kilbracken is an active animal welfare advocate and is currently highlighting the issue of puppy farms in Ireland. County Cavan, in particular, is experiencing issues with large industrial sized farms with around 500 hundred dogs, despite only having a license for 100 dogs.
"Despite large-scale puppy farms operating in violation of the council's own planning permission mandates and national animal welfare laws for decades, Cavan County Council has not yet undertaken any enforcement".
The DSPCA, Gardaí and Customs Officers at Dublin Port are regularly stopping vehicles headed for mainland Europe with boxes of hidden animals, in awful conditions sent from these puppy farms for sale. 
Sellers are surreptitious and don't want the general public to see the awful conditions in which the animals are bred. This will all go on behind the scenes so buyer beware, as there is possibly a life at stake.
Public awareness of the issues raised above will help to stop the rise of industrial-scale puppy farming. A family or future pet owner with good knowledge and resources can get started on the path to responsibly sourcing and owning a pet.
Enjoy the love and adoration a pet will give you, it's a most rewarding experience when you put the effort in. You will have the added satisfaction of making sure that future animals won't be taken advantage of for all the wrong reasons.