Whether you've 'a naughty', 'a nice', 'a sceptic' or all three of these in your house, here are my top festive apps to put a smile on your child's face and get them into the Christmas spirit.
1. PNP Santa
Probably the most popular of all the Christmas apps, Portable North Pole (PNP) allows you to create personalised Santa videos for your little ones. Using the details that you provide, In the video, Santa will:
Address your child by name throughout the video
Show photos of your child in his Big Book
List details of their life and more
"Seeing Santa talking to the kids directly makes them totally want to be on the good list!" —WIRED
This really is a must for any child, and has resulted in the successful potty training of Thing 2. Hurray (finally).
2. Google Santa Tracker
The Google Santa Tracker allows kids to visit Santa's village on the web or by using the official mobile app. Throughout December the Google Santa Tracker app does a countdown to Christmas with lots of fun and exciting interactive games for kids and adults to enjoy.
On Christmas Eve, the interactive Santa tracker goes live, allowing kids to follow Santa's progress as he delivers gifts to all the lucky children around the world
As you can imagine, Google tick a lot of the right boxes with this one.
3. I Caught Santa
This app is perfect for proving to any sceptic that Santa really exists. Simply take a photo of a room in your house and using the in-app editor, superimpose Santa into the picture.
Kids will get a huge kick out of seeing Santa by the fireplace or Santa in their room. Surely a great way to keep them nice until at least Christmas Day.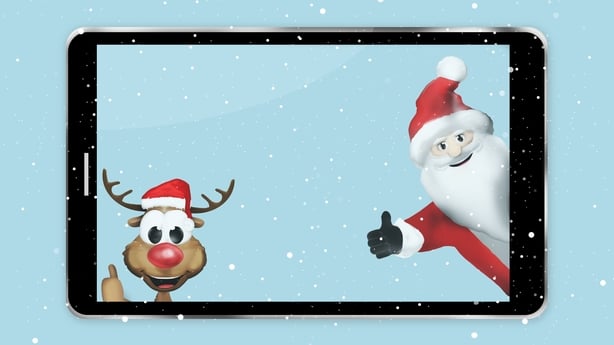 4. Capture the Magic
Similar to I Caught Santa, this app lets you take a photo and then superimpose one of many characters into the photo. Characters include Santa, Elves, Reindeer, Tooth Fairy, Cupid, Leprechauns etc.
Again, kids will get a huge kick out of this and with a variety of characters to choose from, it can be used throughout the year.
5. A Personalised Phone Call From Santa
If you have any naughty kids in your house, this is the perfect app to encourage good behaviour. Imagine your child's face when they receive a personalised phone call and message from Santa.
Simply:
Choose the date/time of the call
Choose a unique Santa message
Upload your child's photo – it will appear on the call screen
Provide some additional info such as name, country etc
And wait for Mr Claus to ring.
A similar service is also available on the PNP app.
6. NORAD Santa Tracker
Similar to the Google Tracker, throughout December the North American Aerospace Defense Command (NORAD) run an annual Santa tracking event where kids and adults can enjoy interactive games, videos, information and much more.via the website and/or mobile apps.
It's pretty cool.
Free (Website) (iOS) (Android) (Windows)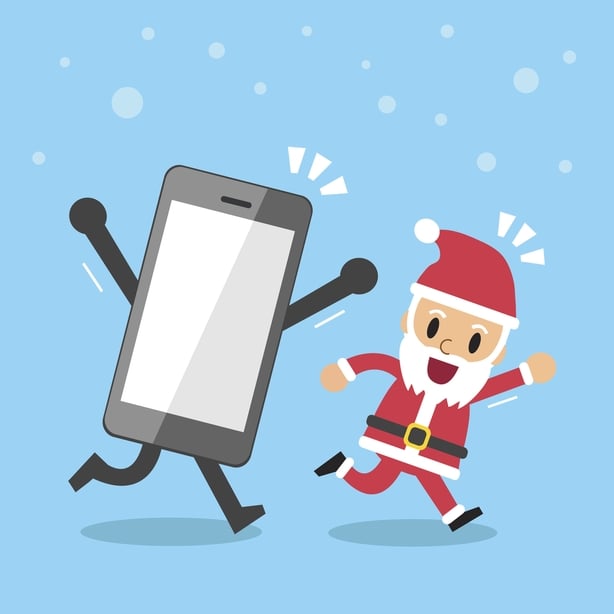 7. Elf Yourself
This festive app allows you to 'elf' yourself and become the star of a personalised video featuring your photos on dancing elves.
It's all very simple, just upload up to five photos select a dance theme, and the app will generate a custom ElfYourself video that you can share via email or post on Facebook
It's good fun for kids and adults alike
8. Letters To Santa
While not necessarily an app, this fantastic An Post service has been running for over 25 years. Simply download a letter template from the website. Write your child's name and address. Post your letter to: Santa Claus, North Pole (using a €1 stamp).
Santa's helpers in An Post will make sure you receive a personal reply from the great man himself, just before Christmas.
Make sure to write early so that Santa has time to write you back.
Cost: €1 for cost of stamp
Enjoy!
DD
---
If you have any comments, tips, stories or advice feel free to get in touch. Likewise, if there are any topics that you'd like me to cover please feel free to ask.
Facebook | t: @DigitalDadDiary | e: digitaldad@rte.ie
---