As another year draws to a close, the presenters of RTÉ's afternoon magazine show Today, Maura Derrane and Dáithí Ó Sé, look back over 2016 and forward to Christmas, with the RTÉ Guide's Donal O'Donoghue.
Ó Sé lives in south Galway with his wife Rita and their two-year-old son, Mícheál Óg. "He is full of beans and has been asking for the past few weeks if Santa has come yet," says Dáithí.
"I'm looking forward to Christmas so much this year simply because he is. I'm so looking forward to his reaction, the fun and excitement in his eyes on Christmas morning. It will bring me back to my own childhood when Santa came to me. He doesn't watch me on the show but if he sees me on television, he'll just say 'Hey Daddy' and walk past the TV as if I'm standing there."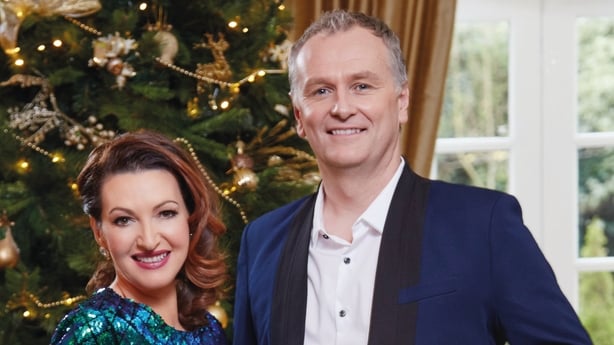 Maura says she was never a big Christmas fan until Cal came along. "But I think he still doesn't really get the whole Christmas thing yet," she says.
"I'm showing him photos of Santa and he sings along as I'm trying to explain the whole Santa thing. I think maybe the only thing he gets is that Santa is bringing him presents. He just looks at me blankly. He's very much his own person, someone who makes up his own mind about everything."
For both of them, Christmas is tinged with sadness. "My father, Mattie, passed away on New Year's Eve so that is always a difficult time for me," says Maura. "As the years pass, it gets easier but those first few Christmases were difficult for the family." Ó Sé too has some sad memories of this time of year, as he explains in the interview.
Pick up a copy of the RTÉ Guide to find out more about Maura and Dáithí's Christmas traditions, the thing they most want to change about their bodies and their future career plans!