On The Ray D'Arcy Show on RTÉ Radio 1, the final person to be chosen as leaders for series 10 of Operation Transformation was revealed as Café owner Yvonne Keenan-Ross (48).
Kathryn Thomas surprised Yvonne Keenan-Ross (48) in the café she runs with her husband Stephen, 'Liberty Café' in Carlingford, Co. Louth.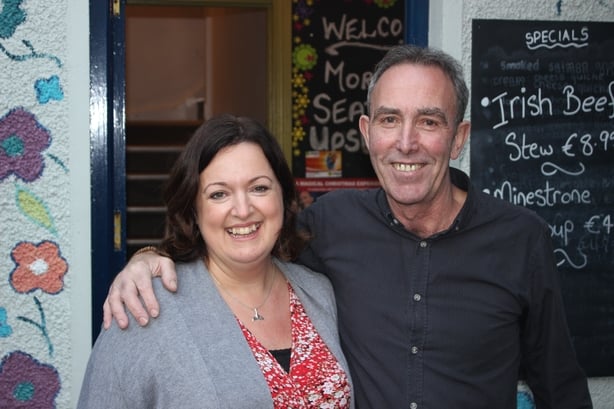 After seeing herself in a full length mirror on holidays, Yvonne realised that she needed to make a change. She told Ray today: "There was a full length mirror on my side of the bed and every morning I got up and I looked at this fat woman and I was like 'who let her into this room!' I didn't recognise her and by the Friday I was like 'okay you have to just admit to yourself that you're much bigger than you thought you were due to the fact that you don't have a full length mirror in your house' but from the waist up I look great!"
Yvonne has two children: Luke (14) and Karla (11). Five years ago, her husband was diagnosed with stomach cancer and had to have major surgery, and in turn give up work. Yvonne cared for him throughout his treatment. Last year, a secondary cancer was found in Stephen's lungs. This meant more surgery and more treatment. Thankfully, Stephen has had a second clear scan and is delighted to be in remission.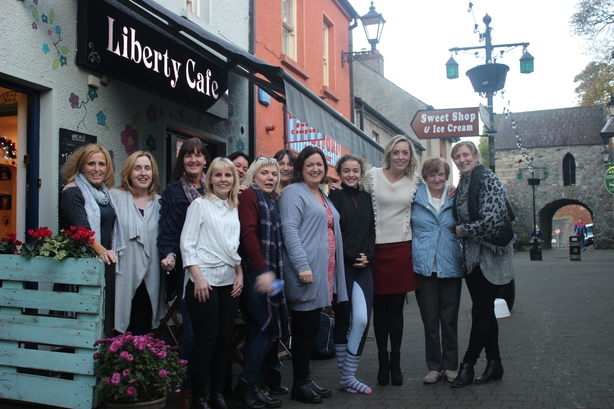 Yvonne struggled with her fertility for years. She did six unsuccessful rounds of IVF before having their son Luke. After Luke she knew she wanted another baby. They began IVF again, only to be told that her eggs were no longer viable. As her and Stephen pursued other options, their daughter Karla was conceived naturally.
Dr Ciara Kelly was in studio with Ray this afternoon. She said Yvonne will make a fantastic leader and commented:
"Yvonne represents loads of women in their late forties who have had kids or maybe gone through fertility treatment. And it's not just about the having kids and getting pregnant; it's also about the fact that for years she's been putting herself second. She's been raising a family and her husband has been unwell and so she has taken a backseat to everyone else's needs for a long time at home."
Series 10 of Operation Transformation will air on RTÉ One in early January 2017. The Ray D'Arcy Show on RTÉ Radio 1 is the official radio partner. Listen to the full show with Ray here: