With Black Friday and Cyber Monday coming up, this weekend is set to be one of the biggest shopping weekends of the year.
You may be hoping to pick up bargains in the run-up to Christmas, so take a look at our tips to make sure so you know the checks to do before you buy and know what your rights are online and instore:
Before you buy:
You don't have the same protections if you buy from a website outside of the EU. Just because it has a '.ie' or '.co.uk' address it doesn't mean it's an EU site. Make sure that you check the business's geographic address on the website. If you are buying from a business based outside the EU make sure that you read and understand that site's returns policy beforehand.
Buy from a reputable website or one with positive user feedback: Check if any of your friends have used the site and check discussion forums. Make sure to read the terms and conditions before you buy. If you find negative comments about the site on discussion forums don't shop there.
Beware of sites that have only recently been set up: Setting up a copycat website to sell fake goods only takes a few minutes and these sites come and go very quickly. Often they are only recently registered but may claim to have been around for a while.
Do your research in advance of the sales: Find out the price before the discounts so that you know you are getting the best value for your money.
Try not to buy a product just because it is discounted: The idea of special offers is to encourage you to buy now as if you don't purchase the offer straight away you might never get such a good bargain again. Sometimes this might be true, so if the deal is for something you wanted to buy anyway, then it might make sense to pounce. But if the deal is attractive just because it's too cheap to miss, it might be worth checking with the supplier if they run other promotions that you could pick up another time, instead of rushing into buying something without considering your options and whether you actually need it.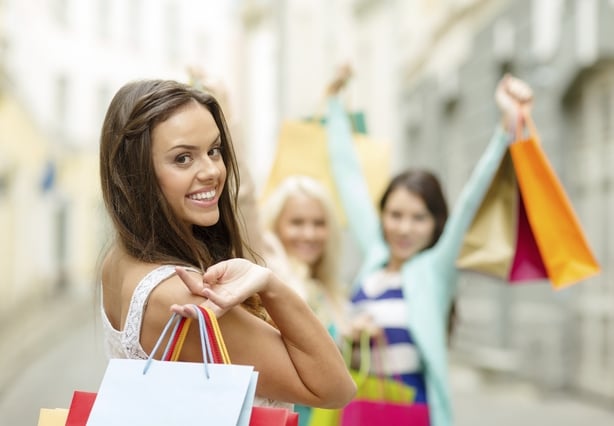 Remember your rights:
Your rights are the same on Black Friday and Cyber Monday as they are any other time of the year.
If you buy an item in a shop and it turns out to be faulty, you are entitled to a repair, replacement or refund, depending on what the fault is. Remember, if you want to bring something back, you will need proof of purchase. This can be your receipt but could also be a copy of a credit/debit card statement.
If you buy something in a store and you simply change your mind, you are not automatically entitled to return it for a refund or exchange. However, some shops will give you a refund with proof of purchase or allow you to exchange the item. This is shop policy and not consumer law. Some shops may change or shorten their 'change of mind' returns policy if an item is on sale. Make sure you know the shop policy for returning something if you change your mind.
When you buy online from an EU-based website, you have a cooling-off period of 14 days - starting from the date you receive your item - to cancel the order and get a refund. You don't have to give a reason to cancel, but you may have to pay for the cost of returning the item. You must return the item within 14 days of telling the business you want to cancel the order.
EU-based business sites must give you specific information before you complete an online purchase. This information should include a description of what you are buying, the postal address and contact details, the price including any taxes and delivery cost, arrangements for payment and delivery, what to do if you change your mind and details of how to cancel your order. You are also entitled to confirmation of your order, for example by letter or, more commonly, in an e-mail.
If you buy something online from an EU-based website that turns out to be faulty, you have the same rights as if you bought it in a shop. You should contact the business by email immediately and ask for a refund or replacement. If the item you bought online was faulty, or not what you ordered, you do not have to pay for the cost of returning it. If you look for a refund, you are also entitled to any delivery costs you paid.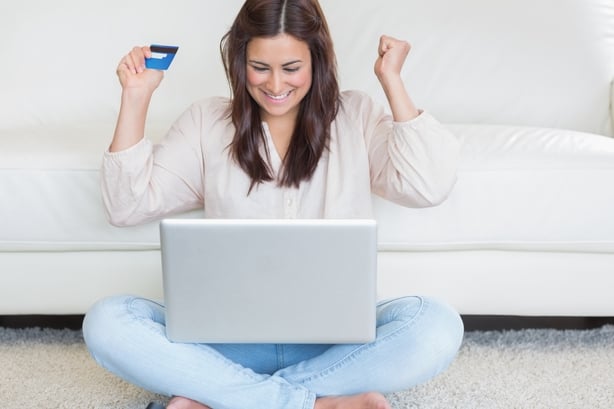 Spend, but don't splurge!
Plan your spending: Before you shop, make a list. This will help you avoid impulse buying, or buying things you can't afford. It will also make it easier to keep track of your spending, so you can make sure you are staying within budget.
Use cash where you can: Avoid a massive credit card bill in January and use cash or a debit card where you can. If you do use your credit card think about how much you are spending on it first. It's easy to splurge, when you don't have to repay it immediately. However, your bill will have to be repaid eventually, and interest can mount up quickly.
Be wary of store cards: You can be tempted by offers on store cards - these are credit cards that only work in a particular shop. However, you should check what the interest rate is on store cards before you sign up for them.
Always use a secure method of payment: Such as a credit card or Paypal. Don't send cash or use a money-wiring service because you'll have no recourse if something goes wrong. The likes of Visa, Visa Debit or MasterCard offer a chargeback facility whereby your card provider may agree to reverse the transaction in some circumstances if you experience a problem and the business will not refund your money.
Before you buy, check that the payment section is secure: Looking for a green padlock symbol in the search line at the top left-hand side of the browser window and check that the payment page address begins with 'https://' – the's' stands for secure.
Find out more about your rights when you shop online!
Clodagh Coffey is Head of Consumer and Digital Communications with the Competition and Consumer Protection Commission (CCPC).