This year for our piece on the show we decided to do something a little bit different. A few weeks ago, we asked younger readers to enter a competition to win a chance to turn the tables on Tubridy and grill him on all things Christmas for this special issue. The winner was the delightful Isabella Burns (aged 8) from Virginia, Co Cavan, where she is a pupil at Carrigabruise National School. Isabella arrived at the office
dressed as a festive vision in a sparkly red jumpsuit, white cardigan, a snowflake necklace and some essential gingerbread men earrings.
Isabella: If you were Santa, is there anything that you'd change about Christmas?
Ryan: I would be inclined to leave Christmas as it is. The only thing I could possibly suggest is that every single child in the whole world got a present, even in places where there's horrible things happening and there's great sadness. But generally speaking, I think Christmas is just fine the way it is. What I would love to see is more fun stuff in the Christmas stockings – because when I was your age, I used to get up way too
early and Santa would have left a stocking full of stuff. My brother and I would play with the stuff for ages and ages, it felt like eight hours but it was probably 45 minutes and we'd look at the clock thinking surely it's time to wake everyone else but it would still only be four in the morning. So if I was Santa, I'd fill the stocking
with lots of things like games to keep children busy on Christmas morning.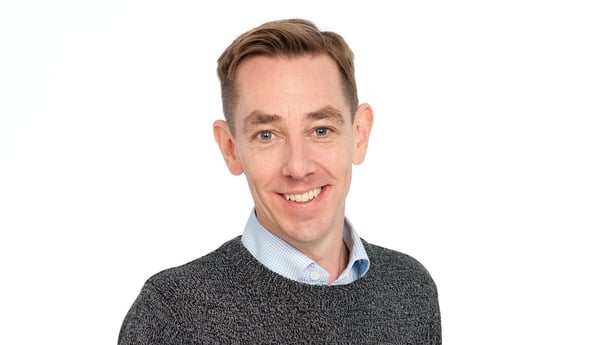 Isabella: What would you get Donald Trump for Christmas?
Ryan: I would get him an impeachment! No, what I'll give Donald Trump for Christmas is a chance.
I think we have to give him a chance because he's all they've got and with that in mind, we have to spread the Christmas spirit and hope that he's a good person and that all the things he said in the past are left there. I'm sure Santa would say to him 'Now Donald, you need to be nicer and kinder and get a new haircut and you'll be grand'.
Read the article in full in this week's RTÉ Guide, on sale now!