On The Ray D'Arcy Show on RTÉ Radio 1, the first person to be chosen as one of the five leaders for series 10 of Operation Transformation was revealed as twenty-five year old Seán Daly from Clondalkin!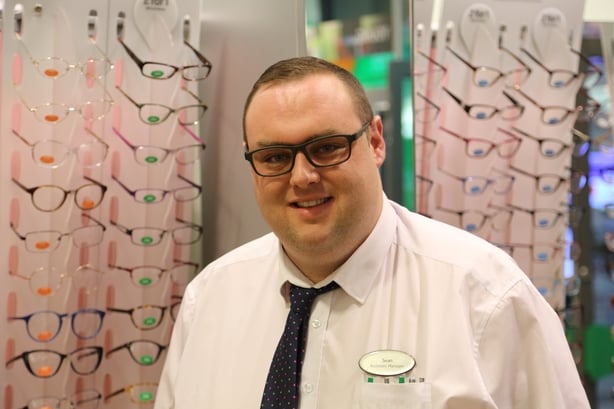 Kathryn Thomas surprised the leader at his place of work, Specsavers Opticians at The Mill Shopping Centre, and gave him the good news live on RTÉ Radio 1. Retail Manager Seán lives in Clondalkin in Dublin with his parents Lorraine and Alan and his younger brother Darren, with whom he shares a room.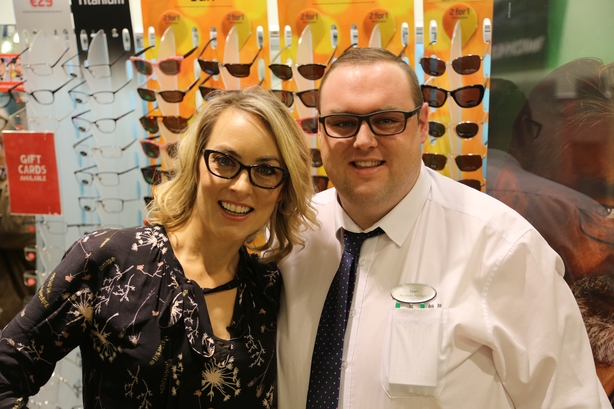 Seán's family have been a great support to him since he came out to them as a gay man five years ago. His mother Lorraine is very proud of him and tells everyone he's gay. Seán has only been to one gay bar and has never been on a real date. He told Operation Transformation researchers that he doesn't know how someone else could love him if he doesn't love himself. 
Seán is currently so unhappy with his weight that he has been considering going to Poland to get a gastric band fitted. Seán has always been heavy, he says; he recalled on The Ray D'Arcy Show last week that, for his Communion, he needed to have his suit specially made.
The new leader never has breakfast and admits to having a chicken wrap and chips at 12 noon as, he says, "it's technically lunch-time."
His wish is to lose the weight and to one day look in the mirror and to actually like, possibly even love, the person looking back at him.
He said on The Ray D'Arcy Show today:
"I'm over the moon, I can't believe it. I said that if they come in and reveal me the first thing I'll do is give up the smokes, so they're gone from today."
Operation Transformation expert Dr. Ciara Kelly explained some of the reasons why Seán was chosen for the show: 
"He's a young man, he's only 25 years of age... at 25 his weight is already holding him back... he represents a lot of young men; young men who haven't found their healthy adulthood path yet."
Series 10 of Operation Transformation will air on RTÉ One in early January 2017. The Ray D'Arcy Show on RTÉ Radio 1 is the official radio partner and you can listen to the full interview here:
We need your consent to load this SoundCloud contentWe use SoundCloud to manage extra content that can set cookies on your device and collect data about your activity. Please review their details and accept them to load the content.Manage Preferences