The competition is getting intense as the judges have cut their competitors down to the final eight. The pressure shifts from the contestants to each of the 4 mentors as they must now choose the one dish they think will win the whole competition. Tomorrow night on RTÉ One, those eight will become four as each mentor must choose their regional finalist.
Last year's winning Mentor JP McMahon hopes to defend his title as he chooses from the Connaught/ Ulster region. His final competitors are:
Evelyn and Emma McBurney. This Mother / daughter team from Banbridge Co. Down are hoping to kickstart their own confectionary company and become the McBurney biscuit barons of Banbridge...easy for them to say. They have a lemon meringue biscuit that impressed JP at the roadshow BUT didn't have the crunch he was looking for...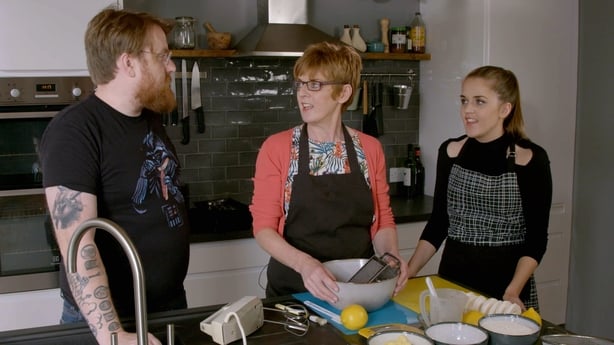 English woman Michelle Kilkenny. This professional chef living in Doughiska, Co. Galway is hoping to impress with her 'Paddy pie'. The Paddy pie is so called because it contains Irish stout, which Dáithí in particular, couldn't taste at the roadshow. JP had questions about the mash topping so there's plenty of work needed to be done if Michelle wants to proceed in the competition.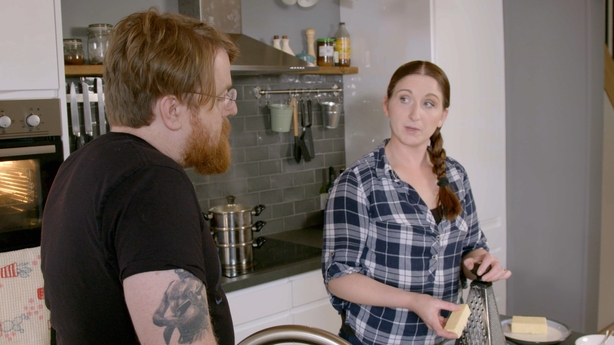 Meanwhile, in the capital, Domini Kemp is the Dublin mentor. Domini has reached the final in each of the last 2 series and hopes to go on and finally win it this year! But to do so, she must make the right choice between these two competitors:
Sister act Sinead and Ailbhe O Toole from Portmarnock, Co. Dublin. Domini went gaga over their idea for frozen baby food. Domini loved the innovation, options and control the product gives new mothers but is it good enough to be crowned regional champion for Dublin?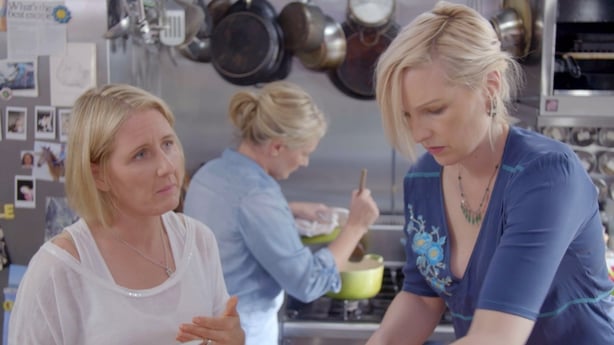 William Murray and James Kavanagh. William is the creator of a white chocolate banana bread that sells like hot cakes (literally) at their market stall. Boyfriend James is the self-proclaimed King of Snapchat so marketing the product won't be an issue. But it is the TASTE of success, so Domini will be concentrating on just that.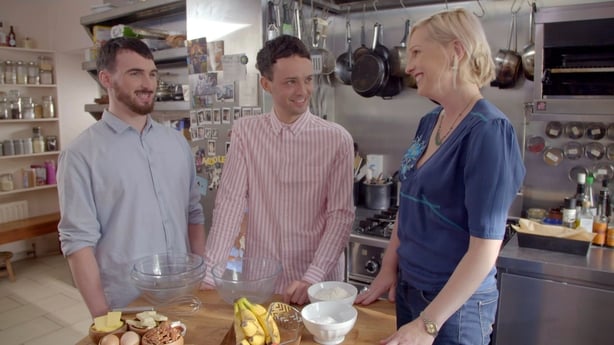 First-time mentor and former model Roz Purcell is known for her food blog and cookbook 'natural born feeder'. Roz is taking the challenge of attempting to get a Leinster applicant into the winners circle very seriously. She must choose one of the following:
Ciara Morris is a motor biking senior from Birr, Offaly with a penchant for speed. Ciara will be hoping her breakfast dish will go down a (breakfast) bombe!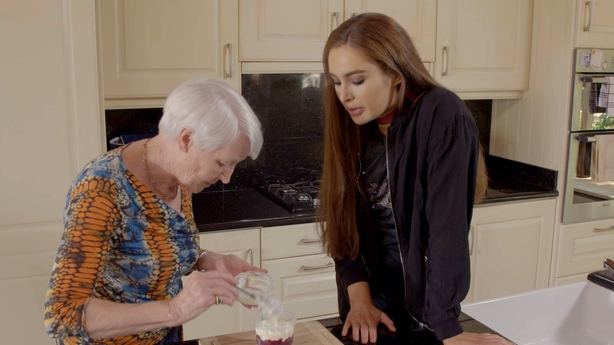 Nicola Cogley from Enniscorthy, Co. Wexford who got into the competition thru the Eoghan McDermott radio show. She'll be hoping her idea of an 'inside out' burger will impress Roz.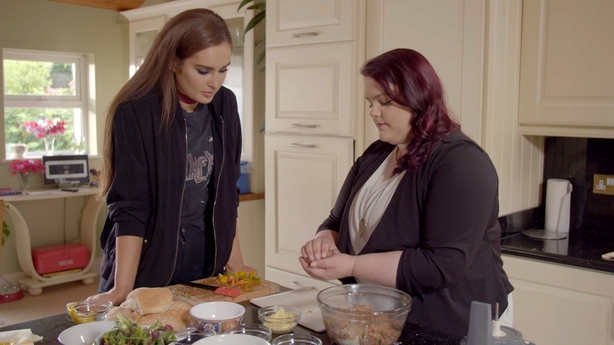 New Munster mentor Eunice Power has garnered a reputation for being the best gourmet caterer in the country. She has cooked for everyone, everywhere and produced gourmet meals every time. She has a tough choice to make:
Edgar Kirby is a former ballet dancer from Dungarvan, Co. Waterford, who's hoping to waltz into the next round with his white chicken dish. Despite reservations about the name, Eunice was impressed with this dish at the roadshow.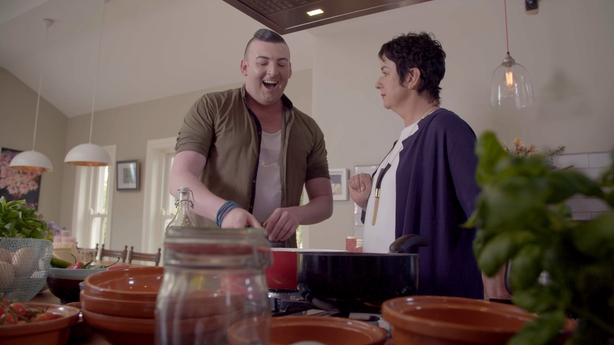 Ramona Keohane from Bantry Co. Cork who claims to be ½ Irish, ½ Mexican and ½ American. Ramona will be hoping to impress with her Chicken enchilada's. Eunice's only critique at the roadshow was the look of this dish, so hopefully Ramona listened.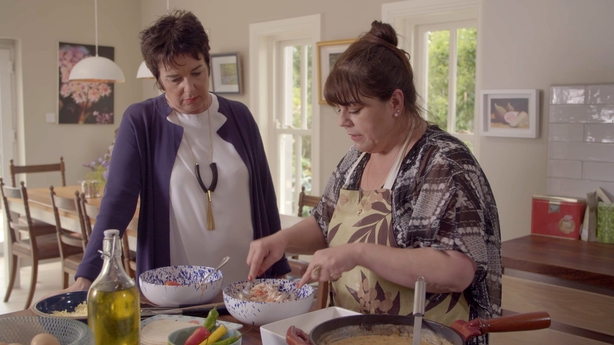 Only one can walk away with a prize worth 100,000 EURO and have their product on the shelf of ever 140 Lidl supermarkets nationwide.
RTÉ One's The Taste of Success on Tuesday, 22nd November on RTÉ1 at 8.30pm.