Originally from Longford, Tomchak began her career as a news reporter for RTÉ before making the move to the BBC where she was instrumental in setting up BBC Trending. Recently she began her new role as the UK Editor of acclaimed news site Mashable.
Cloud Control: Who Owns Your Data explores the topic of big data and it's looking at ways that big data is being used for better or for worse in our day to day lives.
When I say big data I mean really large sets of information or data, so large that you need a computer or a machine to analyse them. What we're doing every day is that we're depositing data in so many different contexts.
What I do in the documentary is that I look at different ways in which we're all creating data around us and how it's being used. We look at the different industries who are using data for example in agriculture, in health, in data science – it's very interesting. It explores the different avenues.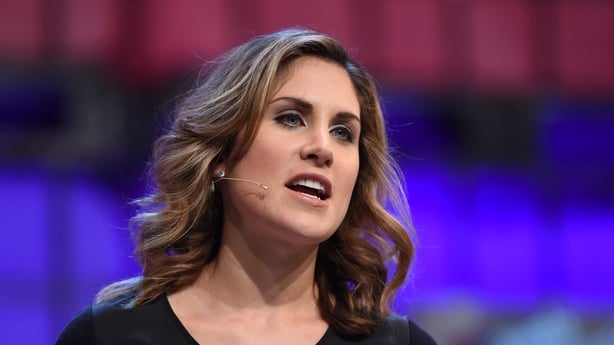 You are very digitally savvy but were there any big surprises in the documentary?
Yes, I would consider myself pretty digitally savvy and I use social media every day in my job but there were surprises. Sometimes it the surprise was someone's outlook about data for example in the case of a guy Mark Boyle. We went to this commune in Galway and we met this guy who was trying to get totally off the grid, his perspective on data and social media was very interesting – he saw it as being very harmful to the human race.
A sneak peek of the documentary I have coming out on @RTEOne tomorrow. #CloudControl #rtescienceweek #bigdata pic.twitter.com/9vFzlGFsXd

— Anne-Marie Tomchak (@AMTomchak) November 16, 2016
Then we had this Cyber Security expert and we got him to take my name, that's the only bit of information they had about me and they had to find out as much as they could about me, legally. I was really worried about this sequence, I've nothing to hide but at the same time, you're always worried what are they going to find out!
That part of the programme did surprise me – I don't want to give too much away but the kind of things he found out about me were surprising and they weren't linked to my social media activity. That was the biggest revelation of all – our perception of our digital footprint is just what we publish about ourselves on social media – that is not the case. It runs much deeper than that.
We need your consent to load this rte-player contentWe use rte-player to manage extra content that can set cookies on your device and collect data about your activity. Please review their details and accept them to load the content.Manage Preferences
There was a lot of travel involved?
Yes, we didn't just go to the metropolitan areas of London or Dublin, it was also a way for me to connect to home, not just Longford but Ireland because I've been living in London for over six years now. We got out of Dublin, we went to Longford to my family farm, we went to Mayo which was using robots to milk cows, we went to Cork University Hospital where pregnant women were giving their blood samples for data trials, we went to the premature baby units where they were being monitored for any trends in their health going forward, we went to Galway to the computer museum and we went to a commune in Galway [as I said] where they were trying to get off the grid, we went to so many different places.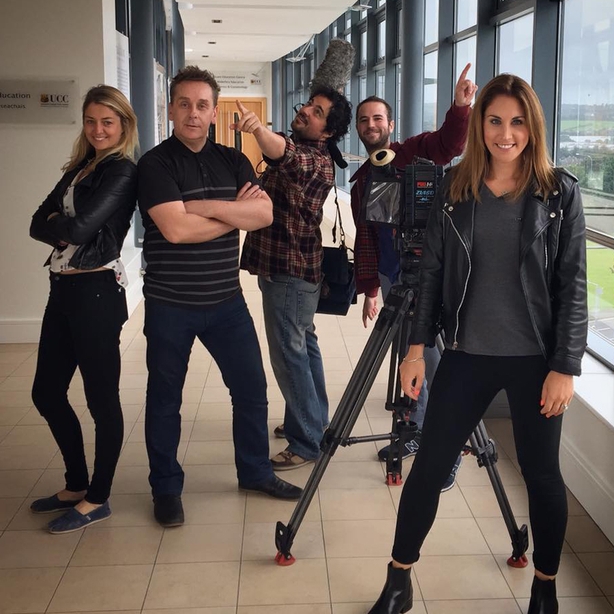 I'm quite proud of this documentary from that perspective where it does reflect the fabric of Irish society in many different contexts and personally, it was a really lovely experience to connect to home after all those years away. It's only six years but it was really nice. We went to London and Vienna as well. It's nicely mixed.
It's incredible the potential that there is to use big data to improve our lives as human beings in so many different ways. The documentary also looks at the scary aspects of it as well – if the data gets into the wrong hands and how our own private information or security could be impacted. There are lots of different issues at stake.
Anne-Marie Tomchak was the keynote speaker at BloggerConf 2016, which was held in The Marker Hotel, Dublin, here's her view on Bloggers:
Why is blogging important? @BloggerConf keynote speaker @mashable UK Editor @AMTomchak shares her view #BLOGGERCONFL2G pic.twitter.com/RjW4zVeuch

— LifeStyle on RTÉ (@LifeStyleRTE) November 12, 2016
The programme brought you home as well?
Yes, it did. Part of the documentary was shot in Longford on the family farm in Drumlish, where I'm originally from. We went down to the farm, hung out with my dad [Gerry] and got chatting all about how technology is affecting both of our lives in many ways. We were also reminiscing about all the technology that we had growing up – for example, we didn't even have landline which was quite unusual at the time, to say the least, but it didn't do me any harm. It drove me to want to tell stories, which drove me to end up in journalism.
Your career has gone from strength to strength - a lot of hard work and no doubt long hours, are paying off.
I started my career in RTÉ and I did all sorts of shifts, I was working on Morning Ireland, early hours. Did overnight shifts on 2fm. Then went to the BBC and now I'm working in Mashable.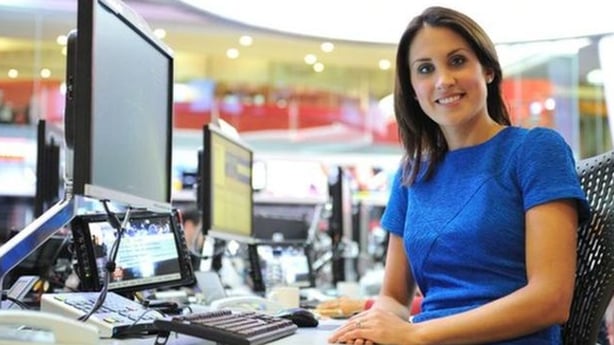 No doubt your family and friends from home are rooting for you all the way?
Oh, they certainly are. My mum [Betty] never misses a trick - she follows me on FB and Twitter! My sibs are also my biggest backers. It's funny because some people have been stopping my twin sister [Sinead] on the street recently asking her if she is the girl from the telly (they must have seen the ad on RTÉ) -- so we were having a great giggle about that! Having said that I am also really proud of them.
There's often a tendency to place a higher value on roles that are in the public eye or 'celebrated' so to speak, but I am actually just as proud of my dad working on the farm, or my mum working full time and raising four kids [Anne-Marie, Sinead, Clare and Paul]. They're all working just as hard as I am and they deserve recognition for it.