Are you interested in earning thousands of €'s a month in exchange for a minuscule financial outlay? Do you hold strong opinions about or have special knowledge of a particular subject - even a hobby? If you can answer 'yes' to both these questions then you could be in an ideal position to take advantage of a relatively new but potentially lucrative money-making opportunity: blogging. No, I haven't lost my mind.
Blogging is rapidly becoming big business and some of the most successful bloggers are ordinary people with little or no background in either information technology or commerce.
The word 'blog' is shorthand for 'web log' and 'blogging' is the process of writing a regular diary – usually at least once a day – and posting it on the internet for the world to read. What began in the late 1990s as a way for individuals to express their views on just about any topic you care to mention - from gardening to aliens and from celebrity gossip to the environment - has recently moved to the forefront of a new wave of low-risk, high-return dot.com businesses that are taking the internet by storm.
In the time it has taken you to read this far into my article a dozen new blogs will have been created – one estimate suggests they are being launched at the rate of two per second – taking the total number in existence to well over 50 million.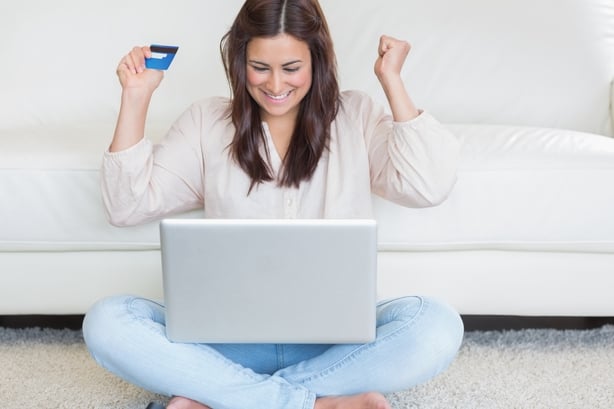 How, you may wonder, can an ordinary individual hope to compete, let alone make money, with so much competition? The answer is that a surprisingly high percentage of blogs are generating revenue - with the more popular sites netting their owners tens of thousands of euros a week.
Owners who have invariably created their blog at home, have done so without any great technical knowledge or cash outlay.
Take 'Fark', for example, a site set up by Drew Curtis consisting largely of links to other sites on the internet containing amusing but decidedly juvenile jokes, videos and photographs. Founded in 1999 it now receives over 40 million pageviews per month and generates millions of euros of advertising revenue a year. Or 'Boing Boing', which describes itself as 'a directory of wonderful things', attracts 325,000 visitors a day and generates €900,000 a year. Or 'TechCrunch', which comments on the latest IT news, has 1.5 million regular readers, and generates €40,000 revenue a month. Or 'PaidContent', headquartered in a spare bedroom, and generating €60,000 revenue a month. Or any number of other pretty much one person operated sites that demonstrate perfectly how, with internet like speed, blogs have gone from self-indulgent hobbies to flourishing businesses.
Real businesses with real income streams from real advertisers. Advertisers such as Coca-Cola. Intel, GAP, Hewlett Packard and Nike – which are falling over themselves to buy space on the more popular blogs. Why? Because blogs offer a personal view and/or expert guidance in a world of constant communication with the recommendations they make taken more seriously by their readers. Readers who tend to be what advertisers call 'influencers' – people who lead rather than follow social trends.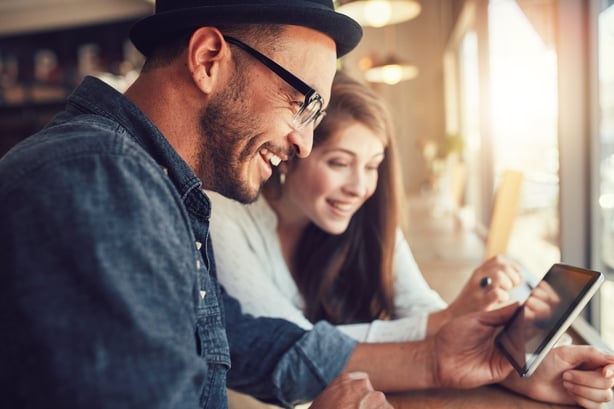 Not that you need to attract big name advertisers to profit from a blog. In 2002 Google invented 'AdSense' a system whereby anyone with a website could make money by hosting advertisements for others. AdSense now pays out a whopping €3 billion a year to website owners – none of whom have to involve themselves in the tedious business of selling advertising space. Not that any blogger need be dependent on Google – as internet advertising has grown (over €8 billion a year and rising) – plenty of other income generating possibilities have sprung up (see below).
So, what does it take to launch a successful blog? Here are some tips:
- Concentrate on a narrow niche market. It could be anything from people who are interested in tracing their ancestors to car enthusiasts, or from wine drinkers to frequent travellers. However, in an ideal world, you should target an audience that has a predilection for high-margin products as this will appeal most to advertisers.
- Think of your blog as a database rather than a diary. Your archived entries – called postings – should be easy to find through Google and Technorati (the specialist blog search engine), so always mention other people, brands, companies, political parties, products and so forth frequently and by name. This will increase the number of visitors to your own site and thus your own revenue.
- Blog early and blog often. If possible add to your blog half a dozen times every weekday before lunch – when many readers take a break and check out the blogosphere.
- Set up your blog so that every time you add to it the material will be more likely to come up on the first page of Google and other search engines. To do this you need to give each of your postings its own permanent URL, or permalink. Write descriptive keyword-heavy headings and make sure the homepage and all archives have links on every page. All too technical for you? Don't worry, it is all much easier than it sounds and you'll soon pick it up.
- Make it easy for readers to add comments to your site and also communicate with them directly yourself. Cultivate your audience. That's what advertisers are looking for.
- Make friends with other bloggers. Add links to their sites, and ask them to do the same for you. Other blogs could well be the source of much of your traffic.
Everything you need to start a blog quickly, easily and cheaply is to be found online. Here are three sites that do pretty much all the work for you:
To start making money from your blog you are going to need advertising. For help with this try these sites:
Finally, to increase the number of people who visit your blog you want to submit its details to www.submitfire.com. There is also a huge list of blog directories to be found at www.masternewmedia.org
AOL recently bought out Weblogs Inc. – yet another tiny start-up which became an overnight success – for a reputed €19 million…further evidence of the power of the blog.
John Lowe is managing director of Providence Finance Services Ltd trading as Money Doctor, regulated by the Central Bank and based in Stillorgan Co Dublin. He is author of The Money Doctor 2017 (Gill Books) For consultations and corporate seminars, call (01) 278 5555 or email consultation@moneydoctor.ie Follow John on Twitter (@themoneydoc) Linkedin Pinterest Google+ & Facebook