Over the course of Science week and beyond, RTÉ will be putting science centre stage with a mix of original content across factual, news, weather and lifestyle, and through public events.
Some of the hightlights of Science Week on RTÉ are: 
Hacked
On RTÉ One at 9.35pm on Monday 14th November, Hacked, authored and presented by Keelin Shanley, looks at the growth of cyber-crime and asks if it's impossible to be fully safe and secure on-line.
                            Rick O'Shea's Top picks for Science Week
Cloud Control: Who Owns Your Data?
As a founding member of BBC Trending and editor of Mashable UK, Anne-Marie Tomchak, who grew up on a rural farm in Longford, has emerged as an influential voice on social media and digital journalism.
In Cloud Control: Who Owns Your Data?, an hour-long documentary about big data and digital fingerprints on RTÉ One at 10.15pm on Thursday 17th November, Anne-Marie returns to Ireland to explore a world in which our digital fingerprints are being captured and exploited in all areas of modern life.

Cork Film Festival will also host a  special lunchtime screening of the documentary Cloud Control: Who Owns Your Data? in The Triskel Arts Centre on Friday, November 18th, followed by a panel discussion about Big Data, hosted by Anne-Marie Tomchak.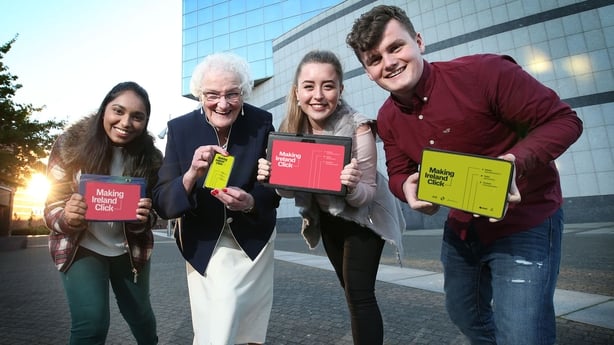 Making Ireland Click- Ludgate
 
Making Ireland Click - Ludgate is the third-part in the current series, authored by David Puttnam, and in this episode which airs on Monday November 14th on RTÉ One at 7:30pm, he looks at how the town of Skibbereen in West Cork is using science and technology to give itself a fighting chance of survival in an increasingly digital age.

10 Things to Know About 

This six-part, award-winning series, 10 Things to Know About returns on Mondays at 8.30pm from 14th November, showcasing the weird and wonderful science behind aspects of modern life in Ireland. Each week Aoibhinn Ní Shúilleabháin, Jonathan McCrea and Kathriona Devereux tackle different subjects, from virtual reality to botox and from aliens to the internet of cows.
 
Ladies of Science 
Ladies of Science is a drama documentary, set in Ireland, which tells the true story of two remarkable women, Lady Mary Rosse and Mary Ward, who had a passion for science and technology, including photography, astronomy, microscopy, illustrations, architecture, all during a time (1850′s) when women were not admitted to universities. Ladies of Science airs on Monday at 11:35pm on RTÉ One.

Nationwide 

On Monday, 14th November, Nationwide will mark Science Week on RTÉ with a special programme featuring  three science-themed reports, including one by Will Goodbody from the European Southern Observatory in Chile, where he went to find out about the work going on at Europe's foremost international astronomy organisation. 
Younger viewers
'Phil the Science Guy' will make an appearance in the new RTÉjr series, POP Goes The Weekend, beginning Saturday 19th November, while Swipe TV and the Swipe TV app will feature a range of science-themed content throughout the week.
Weather insights
A series of eight, specially commissioned features from the RTÉ Weather team look at the science behind key elements of Ireland's metrological make-up. These include:
Measuring the Weather - observations from land, sea, air and space
What are Highs, Lows, Fronts, Jet Streams?
The weather charts explained
Climate of Ireland and severe weather in Ireland
Severe weather and seasonal rains around the world 
How do we forecast the weather?
Specialist forecasts for Aviation and Marin
RTÉ Player
The Player will also host a collection of documentaries, extras, highlights and young people's programmes, both live and on-demand from 13th November:  Dr. Jennifer Cleary will be on hand with a daily Science Week Event Guide while the RTÉ Player will also feature new Science Week material, such as Making Ireland Click – Ludgate and Hacked.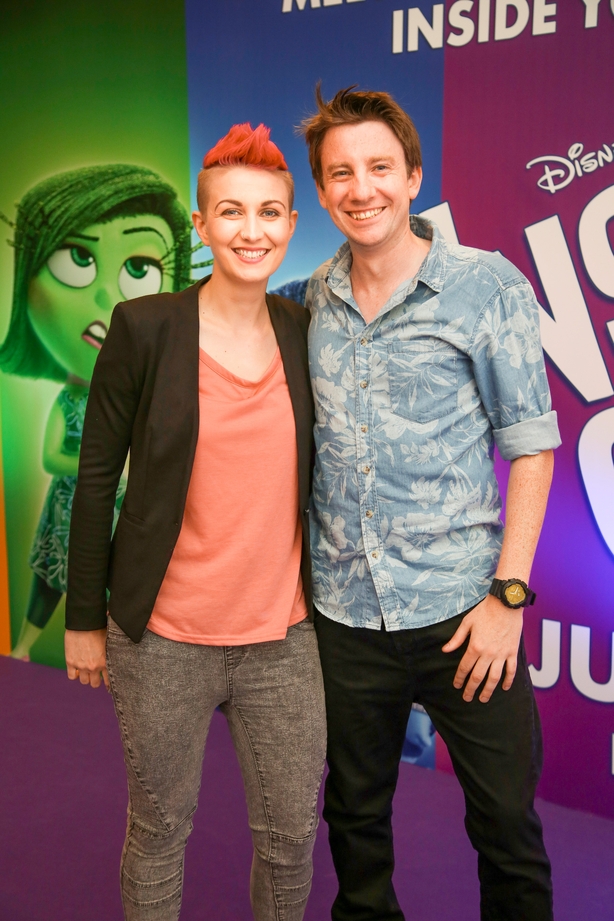 Exclusive to RTÉ Player, Rick O'Shea will host an interview show called Science and Me, while recent RTÉ science-themed documentaries such as Joe Brolly: Perfect Match, Henry Shefflin: Winning,Áine Lawlor's, Facing Cancer and  Unbreakable: The Mark Pollock Story will again be made available, alongside many other science-related content.

TV
RTÉ's Science & Technology Correspondent, Will Goodbody will produce special science reports for both evening news bulletins on RTÉ One
Radio
On RTÉ Radio 1, Drivetime will feature dedicated science reports daily throughout Science week.
Keep up with the action on rte.ie/scienceweek and across @rte on Twitter and Facebook and using #rtescienceweek.