1. How and why did you get into design/craft? 
Well, I've always enjoyed creating, spending hours as a kid in the garden making things out of twigs and leaves. My Mam said she always knew I was going to be a maker. I always had an interest in making, painting and drawing but when I went on to secondary school I fell in love with art and design. For my transition year work experience, I actually spent a week in Alan Ardiff's studio where I designed and made my first piece of jewellery.
2. What is the most exciting thing about your job? 
Not knowing what is coming next. You never know when something is going to inspire you, what your next design is going to be and when it finally comes, it is a great feeling of accomplishment! Another great part of the design world are the people, everyone is so different, inspired by different things and everyone has their own distinct style. I've made great friends through design. 
3. What is the most challenging thing about your job? 
Again...not knowing what is coming next, it can get a little daunting when inspiration doesn't come straight away or a design doesn't turn out as initially intended. However, overcoming this challenge can result in a great new take on a piece, a beautiful mistake.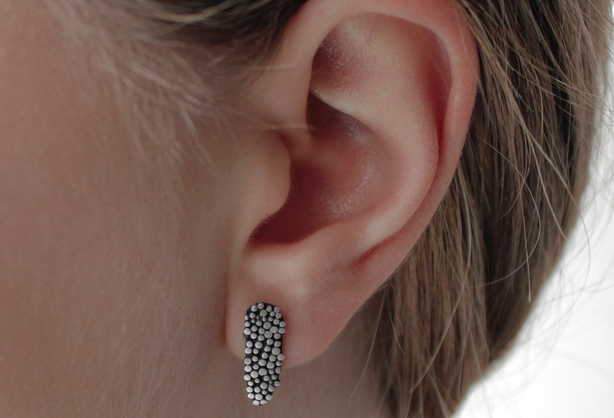 4. What is the process of creating your designs? 
Research is my starting point, as I mentioned I'm inspired by nature so my research begins by walking the beach, park or garden taking macro photos of things that interest me. Sometimes I'll browse through the oodles of nature books I have until something grabs me. The second stage is developing sketches based on aspects of these images. Finally at the bench, as I work on the prototype, I usually tweak a few things to come up with the final design. I have about 13,000 photos from the last 3 years of things that have given me ideas or inspired a design and I've probably only used about 10% of them so there's lots more to come! 
5. Who is your audience? 
People who appreciate uniquely designed handmade jewellery.  
I don't design for a particular group or trend. My jewellery seems to appeal to a broad age group, mainly Irish but I've had interest from Europe, the USA and Austraila. It's nice to know that people all over the world are wearing something unique made by you.
6. What inspires you? 
In a word, 'nature'! I have always loved everything about nature, the colours, the shapes and the textures. I especially love micro nature, the things we overlook on a day to day basis that are actually an important part of our survival in the world.  
7. When you get the equivalent of writer's block, do you default to any template or design? 
When I'm stuck for ideas or nothing is inspiring me I like to play with my material. In the studio messing around with off cuts of silver seeing what can be created. At home, I'll sometimes get a big bit of blu tac and see what I can make. There's always something to make, unfortunately, it can take time and it can't be rushed.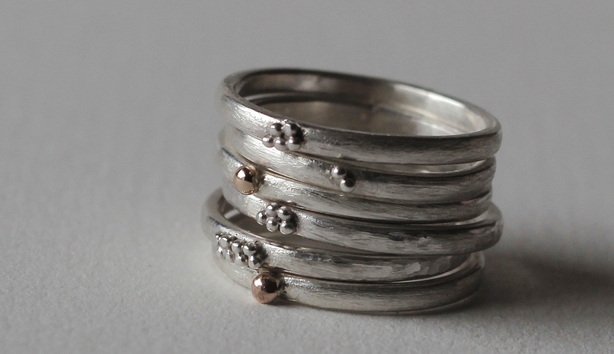 8. What does your working day look like? 
Each day in the studio for me can be very different. Depending on orders I have to fulfil and designs that I'm making. I usually have a list of "to dos" that I've made the night before, which never seem to make their way into the studio with me! A day in the studio usually involves a lot of heat, hammering and the occasional saw blade in my finger. It's all worth it for the sense of satisfaction I get at the end of the day after creating something new and shiny. 
9. Who are three people you admire? 
David Attenborough, 90 and still doing what he loves
Chris Hadfield for his amazing photography of the Earth from Space
My Grandad who was a master carpenter, I have many memories of myself and my sisters watching him work away and his attention to detail, I still use some of his tools he gave me when I first started college.
10. Where can we find you online? 
You can see my jewellery on my website and you can see my design process on Instagram.
11. Any style rules for accessorizing? 
Style rules? Are there such a thing? When it comes to jewellery and fashion I always think of something my Dad would say to me "Dress to suit the wearer, not the starer". Ultimately it comes down to personal taste, I think if you like to wear a gazillion rings, bracelets or necklaces, DO IT and if you like to wear one piece of jewellery. DO IT!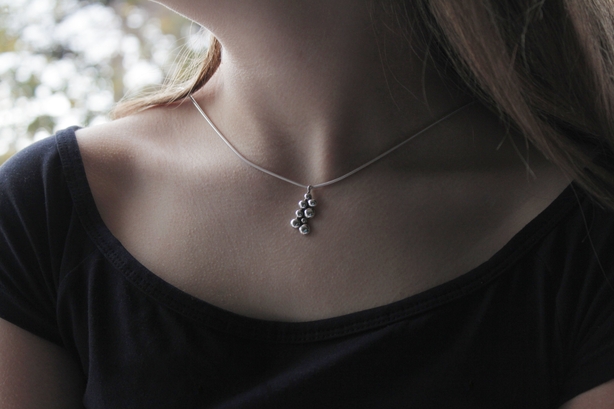 12. Your proudest achievement? 
Well, when I was 7 I came second in the North Dublin Young Art Competition, got my picture in the paper and all! I was also delighted when I achieved my place in the National College of Art and Design after submitting a successful portfolio. And more recently for being shortlisted in the Future Maker Awards with the Crafts Council.  
13. Chosen platform to promote/sell your wares? 
I love to use Instagram (@sadhbhnathandesigns) I think Instagram is a great platform because it allows you to broadcast to a wider audience and get in touch with designers all over the world, and Facebook Sadhbh Nathan Designs.