Who are you and what do you do? 
My name is Johnny Ward, born in Galway but grew up in County Down. I'm a blogger/entrepreneur/world traveller, aiming to be the youngest person to officially visit every country in the world! I'm a blogger at onestep4ward.com, one of the top travel/lifestyle blogs in the world – I chat about travels, life, making money online etc.
Why do you do what you do? How did it start?
I always wanted to be free. Growing up, I was always be getting into trouble for challenging authority. Growing up quite poor, I constantly dreamt of being financially free, being able to help my mum, show her a good life, and of course being able to choose what I want to do, and where I want to do it, based on my whims, not my financial restraints.
I graduated from university in the summer of 2006, my last exam was on a Thursday afternoon, the following morning at 9am I flew to New York!
I never really came 'home' to Ireland or the UK from that point on. Then I worked in everything from being a camp counsellor, to medical research (that's another story!), then an English teacher, then a 'real' job in Australia for a bit in 2009. I started my blog that year and since then I've worked for myself online, travelling the world!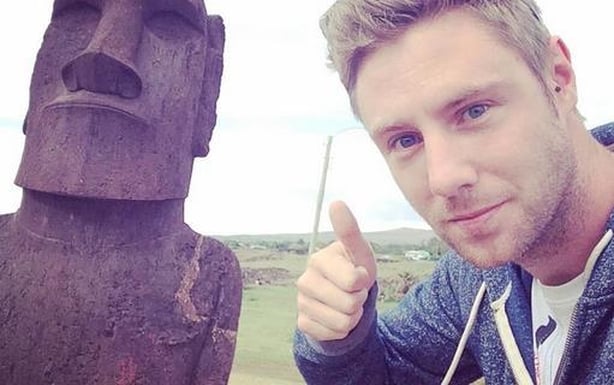 Describe your audience!
It's changed a lot over the years. When I first started out, I was a broke backpacker, so my first traction online was from other people who wanted to travel on a tight budget. Since I've become a little more successful online, I've been trying to help other people see how possible it is to reach your dreams, so a new demographic has emerged. A slightly older audience, wanting to make something bigger of their lives and interested in business online. County-wise, the US, UK, and Ireland are my largest audiences, historically aged 18-25, but now it's more like 25-40. Pretty equal male/female split and then I have some pockets of countries like Algeria and the Philippines where I have a fair few readers too.
What's your media diet?
Facebook, BBC and Teamtalk (a footy website). I'm overseas 99% of the time, so it's great to catch up with happenings back home, although a lot of that is through Skype with my friends and family.
What excites you right now and why?
Finishing this 10-year journey to every country in the world! It's on my mind every second of the day. Also, a friend and I created a charity, the GiveBackGetAway.com where I'm bringing 11 of my followers to Cambodia to build a playground for an impoverished school there in December, I'm both nervous and excited to see that come to fruition. Next, I'm planning a trip 'around the world in 80 days' with no flights, that should be super fun too, and I'm hoping to raise money and awareness for Parkinson's disease.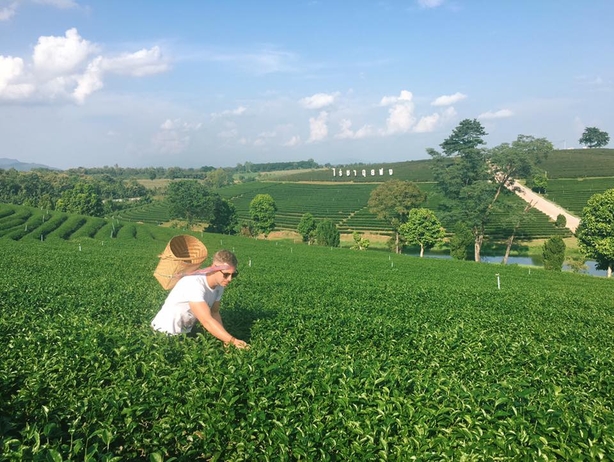 Proudest post? Finest moment to date? Most embarrassing moment to date?
Proudest moment? That's probably getting the keys to my property in Bangkok, I had been a sort of backpacking bum all the way from graduation in 2007 to 2013, and although my loved ones supported me emotionally, I'm sure they worried about how I would succeed in life. So to be mortgage free, out of nowhere, meant I would always at least have a roof over my head, even if I am still kinda just a glorified backpacker!
Finest moment? I'll leave that for when I finish my 'every country' journey, hopefully in February!
Most embarrassing? Oh wow. Too many to count!
What channels are your favourite and why?
Facebook by far! My biggest social audience is there, and it just seems the best to me – you can do live video, photos, edited videos, add links, update multiple times. It's the best platform for me.
Instagram second, because it's so simple I post there every day, but I'm no professional photographer.
Twitter a distant third, it's great to chat to brands on there but it seems quite time consuming.
Tell us a secret - something we should know about you?
I've always hated my teeth so much but I was too proud to have braces as a kid, now I'm currently wearing Invisalign every day in a one and a half year plan to fix them!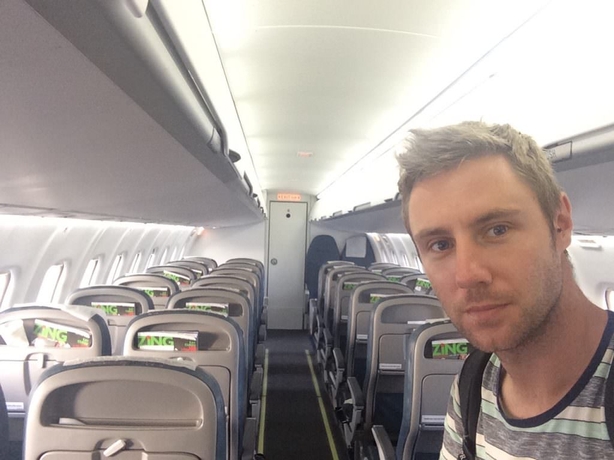 What's the master plan / dream?
I would love to spend 4-6 months in Thailand each year, 2-4 months in London and Ireland and the rest of the time travelling, with my future family. Doing cool trips, cycling across countries, climbing mountains, learning to surf. And to be mortgage free on all my properties too, to have no financial worries and be able to take care of the people close to me.
I'd also love my blog to truly touch people and make them realize there's more to life than what our education system and society dictates, we can be who we want to be.
Do you think social media has a positive or negative effect on mental health?
I think we have to take ownership of our mental health long before we consider social media, we have to find happiness within ourselves and be true to who we are. If we do all that, social media should just be a reflection of that, and there would be no such thing as keeping up with the Joneses. Of course, that's all in a perfect world, and reality is different so unfortunately social media can definitely effect people negatively. 
How do you think the blogging scene is growing in Ireland?
I'm not based in Ireland at the moment so the only Irish bloggers I come across are travel bloggers out in the big bad world! That does seem to be growing. Ireland though, is traditionally quite humble, and blogging can be quite narcissistic, so that could be holding us back for sure!
We need your consent to load this Instagram contentWe use Instagram to manage extra content that can set cookies on your device and collect data about your activity. Please review their details and accept them to load the content.Manage Preferences
Where can we find you online?
Website, Facebook, Twitter, Instagram and YouTube!
Johnny will be speaking at Bloggerconf at the Marker Hotel on November 12th!