The leaders from series nine have lost a collective 11st 3.5lbs since starting on the OT Plan and they are hoping that their success will inspire others to sign up for 2017. We caught up with the leaders to find out what Operation Transformation means to them and why they want you to sign up before November 4th!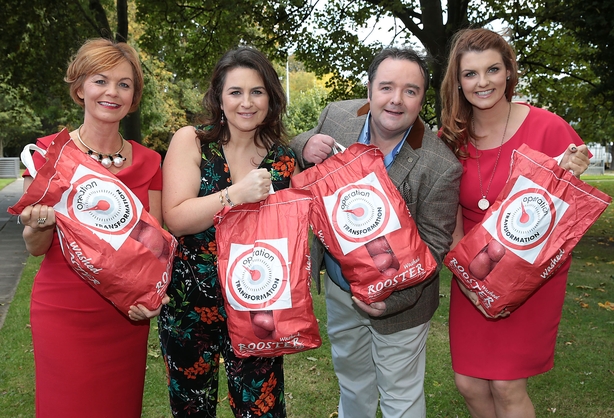 Noeleen Lynam says that the last year of her life has been "absolutely unbelievable". The teacher always enjoyed her life, eating out and spending time with her friends, but she didn' realise that this lifestyle was catching up with her. When Noeleen took a fitness test she realised that she had to make a change.
"I went for the fitness test and discovered I was in the bottom 15% of 50-year-old women, which I was really...not upset about but I was shocked, you know? I had done some walking and I thought that was keeping me fit, it wasn't."
Now, Noeleen has a new lease on life and says that it's still her life but "much much brighter". When people ask if she's still following the Operation Transformation plan, she says that she's not 'following' anything and that the plan has simply become a part of her life.
"My favourite one for the morning is the overnight oats. Now, I do know that the first time that I read it, I thought they had made a mistake, you don't actually cook them? And it was only when I tried it...now I really love that."
As a teacher, Noeleen says that she understands how obesity and unhealthy choices can begin in childhood. She advices that parents check lunchboxes sizes before they send their children off for the day as portion size can be key to healthy eating.
"I would see lunches with the children really fluctuate between the children that you think 'oh, they have it all eaten at first break and maybe need a little bit more' and then you've got children coming in with a lunchbox that there's no way they're going to get through it in the day."
If you think you have what it takes and want to change your life for the better log on to www.rte.ie/ot to download an application form. If you have any queries or would like an application form sent in the post, please call Helen or Elisha on 01 864 1444 or email ot@vipmg.tv The closing date for applications is Friday, 4 November 2016.