"I'd like to have more kids but I just don't know when," says Jennifer Zamparelli, writer, actor, comic, radio host, mother of Florence. She is probably asked about having another child every time someone sticks a microphone in her face.
"I really don't know when! But you know there is never a right time, so whatever happens, happens! But the lads in 2fm tell me I'm not allowed have a kid for the next 12 months unless I have it live on air so that it will benefit the show!!"
Bridget & Eamon began life as comic shorts on The Republic of Telly. This Eighties Show is set somewhere in the Midlands in two-channel land. "We just want to make people laugh. We don't want to be too clever and just have loads of jokes."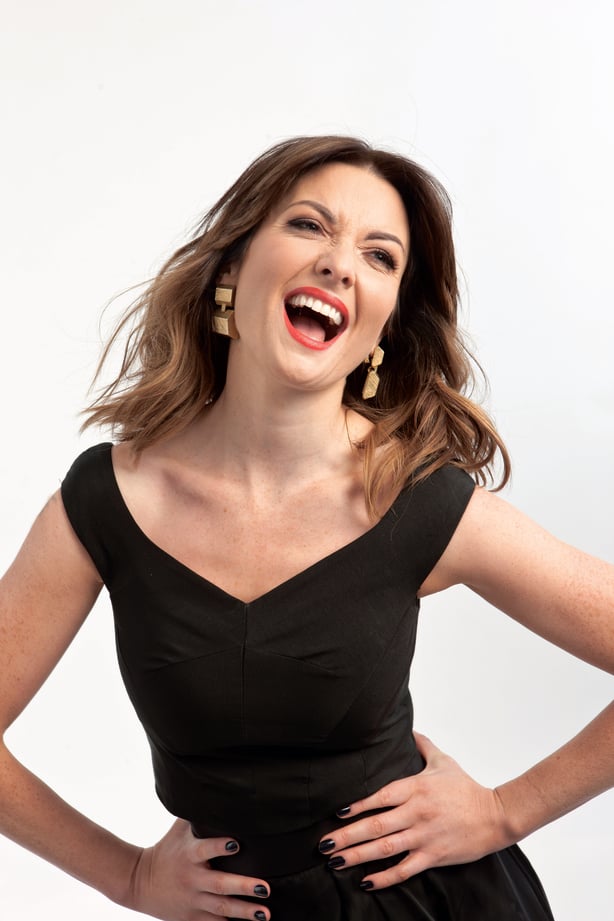 The character of Bridget started with a dress.
"The dress was given to me by Joanne (McNally), who was working on The Republic of Telly at the time," she says. "It was a '70s dress even though the show is set in the '80s. Then we wanted something mullet with the hair and then I put on the glasses and started smoking and the director asked me 'What are we going to call her?' I said Bridget because, for some reason my best friend's mother came into my head! Not to say that lady is a kleptomaniac lunatic with notions who doesn't know the name of her own kids. In fact, she's quite the opposite."
People are always asking me is she based on my mother. ABSOLUTELY NOT MA, she is not based on you but my mother does say things that may be, erm, similar!"
Read the full interview in this week's RTÉ Guide, on sale now!