Appy in Your Nappy. Whether you're a parent, a child or a childish parent we all need a break from our loved ones and mobile apps are the perfect gateway to this peace filled utopia. 
I'm an advocate of exposing kids to technology at an early age. Within reason of course and in our house our two eldest boys are allowed 30 mins of mobile screen time per day. It keeps them occupied, it keeps them entertained, they do actually learn from it but more importantly, it keeps Mum and Dad somewhat sane.
Here are just a few of the apps that we use...
YouTube Kids
YouTube Kids aka the babysitter that we never had. An excellent free app for kids aged 3+. With categories such as Recommendations, Shows, Explore, Music, and Learning, YouTube kids offers children oodles of great content all geared towards your little ones.
There are also parental controls and timer settings so you don't have to worry about your kids getting square eyes or accessing to inappropriate content. It's definitely worth a download.
Ages 3+
NetKids
NetKids too is another very good 'discovery filled' app that provides unlimited entertainment for your young ones. Kids can watch videos, listen to music, play games – both educational and fun – and enjoy narrated stories.  It's a safe, ad-free, money-free and filled with the popular characters most kids love
It does require a large amount of storage space however so all of those get fit/stay healthy apps that you don't ever use (hello Dadbod) might need to be uninstalled. Unfortunately for droid users, this is only available on your Granny Smith.
Ages 3+
Free (iOS)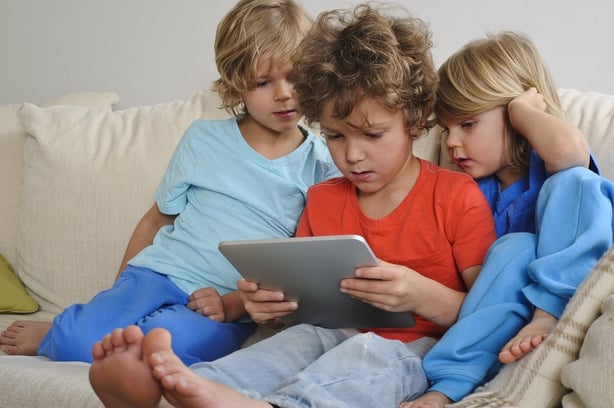 Voice Changer with Effects
This voice changer app is a firm favourite in our house and anyone who has read my Lego River post will understand why. It's free on Android and it lets your kids record themselves, apply numerous effects and then listen back. If your kids love sounding like monsters, aliens, robots, helium, animals etc then they'll have lots of fun with this.
Well worth the download.
Ages: 3+.
Free (Android)
Hopster
Relatively new but massively popular nonetheless, Hopster is 'already trusted by over 600,000 families'. With Davina McCall as a major investor, Hopster's aim is to make 'screen time smart' by combining popular kids TV shows with fun, educational learning games and classic nursery rhymes in a safe and ad-free environment.
I'll be honest we have only used this a handful of times - as it's only recently been available on Android – but it's excellent and well worth the £3.99 subscription per month. Before you start counting your pennies however, Hopster offers a free 7-day trial so check it out for yourselves.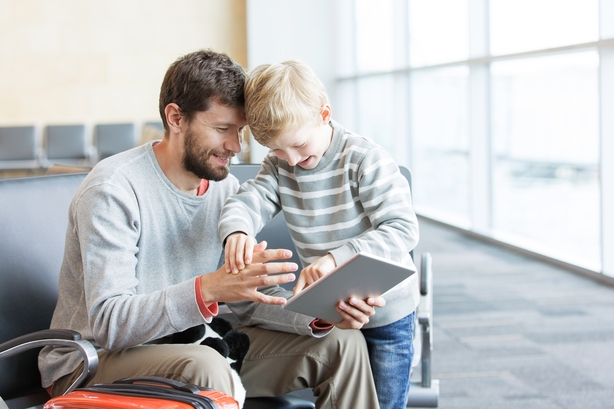 Bambuda
So this one is for all the nostalgic parents out there. It's a very simple yet clever app that reminds you to take a photo of your child(ren) every day and it then generates a short time lapse movie with accompanying soundtrack. 
It's free on iOS and is a great way to 'watch your kid grow and transform' or monitor just how much you've aged as a result of having children!
Free (iOS)
MSQRD
MSQRD -This excellent app is great for kids and adults alike. Create live filters for your selfies and share them with your friends. Your kids will get a huge kick out of turning themselves into Superman, Batman, monsters, clowns etc. The list goes on.
t's free, safe and the makers are continuously adding new and funny filters.
Enjoy!
DD
Follow me on Facebook
---
Come back next week for my next instalment. In the meantime, if you have any more tips or topics that you'd like discussed feel free to get in touch.
Facebook | e: digitaldad@rte.ie | t: @DigitalDadDiary
---