Be prepared...Garret Flower may just be one of those people who makes you wonder what you've been doing with your time! Years to go before he reaches 30, he has already set up not one but two businesses. Yep, he's one those. He co-founded Krust Bakery with Robert Kramer and now that its up and running, he has started to spin plates of another venture, Parkpnp. How does he do it? He dropped into the RTÉ Radio 1 Extra studio to share some of the secrets to his success with The LifeStyle Show. Listen back to the show below.
1. How and why did you create this app?
Parkpnp was born out of a frustration from searching for parking across Dublin city. Fewer spaces and increasing costs are evident while demand for parking has never been greater across the globe.
Parkpnp was created in order to provide a convenient, cost saving tool that will alleviate this problem, making life easier for the driver and generating additional revenue for space owners.
Through Parkpnp we have created a solution that eliminates time wasted searching for parking. Our commercial service offers parking lot owners a tool to increase revenue and financial accountability while reducing cash collection.
Listen to our interview with Garret Flower on The LifeStyle Show with Taragh Loughrey-Grant on RTÉ Radio 1 Extra below

2. What is the most exciting thing about your job?
It's being able to visualise and develop an idea from conception right through to becoming a widely renowned global business [Krust Bakery - have you tried their Kronuts yet?! Mmm].
In addition, the ability to revolutionise and capitalise on the growth potential of the underserved parking market is certainly something that excites me.
In 2014 alone, there were c. 192,000 journeys into Dublin city centre each weekday during the 7-10am period alone, a figure that is expected to grow by 20% by 2023.
Whilst the scale of the app within Dublin aims to capitalise on this growth and is the primary focus of the company, the transfer-ability of the app to different cities of 1M+ population is particularly exciting.
3. What is the most challenging thing about your job?
Indeed, the most challenging aspect about heading up a start-up is the requirement to be a generalist and expert at many things all at once. This can vary from marketing, to legal, to financial, to the tech-focused aspects of the app, and covering all simultaneously certainly isn't easy!
When you need a strong connection to skype a team member in Brazil #justtechthings #StartupGrind #coffeeshopvibes pic.twitter.com/5xR6FaskyY

— Parkpnp Ltd (@parkpnphq) March 23, 2016
4. What is the process of creating and maintaining the app?
The development of the app has been purely in-house, in which we have a great team of developers and engineers who have worked tirelessly to have the app available for both iOS and Androids. Like all apps, constant maintenance and fine-tuning is required in which the team also cover in their day-to-day roles.
5. Who is your audience?
Our target audience is the cities of 1M+ population both in Ireland and abroad.
6. What inspires you?
With Parkpnp, what inspires me is the ability to revolutionise the parking industry, in what has been a rather backward and underserved industry to date. In applying the advances in technology to the parking industry,
I'm aiming to challenge how people think about parking, both finding a space when driving and utilising spare spaces to generate revenue.
In serving the market in such a way, the ability to make life easier for drivers in populous cities whilst lowering the market rate, is something that I particularly draw inspiration from.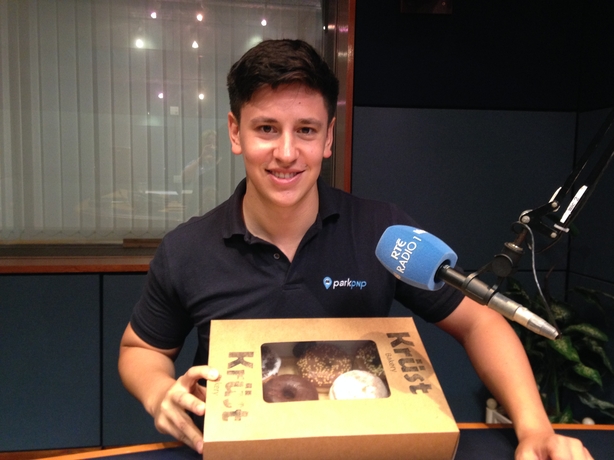 7. When you get the equivalent of writers block, do you default to any template or design?
No we don't. Given the early stages of our establishment, our existing users are very important to us. Therefore, we attempt to personalise our interaction with them as much as possible. This can vary from help with establishing an attractive space (with photos and prices etc.) or assistance with the registration process.
8. What does your working day look like?
As clichéd as it sounds, my working day never conforms to a structured pattern.
I typically start with providing and receiving updates from the leads of various teams within the company.
Additionally, I will usually have meetings throughout the day, for example, as we have just closed out a round of €500,000 in seed funding, my working day has been previously centred around meetings with potential investors.
As we near the official launch of the Parkpnp, my time will now shift towards the promotion and marketing of the app, as well as ensuring its appropriate maintenance as we take on more users.
9. Who are three people you admire?
Richard Branson - No intro needed
Brian Chesky - Airbnb co-founder
Ray Nolan - Hostelworld founder
Follow on Instagram to learn more about the fastest growing startup in Ireland! #f4f #l4l https://t.co/h3bC3QY4hS pic.twitter.com/fPvsfLI7uY

— Parkpnp Ltd (@parkpnphq) June 27, 2016
10. Where can we find you online?
You can find us at www.parkpnp.com. Alternatively, Parkpnp is available on both iOS and Android app stores.
11. What advice can you give to app start-ups?
If you have an idea and truly believe in it, do your research and go with it. It could be an opportunity that never comes around again! Oh, and have a mentor along the way!
12. Your proudest achievement?
My proudest achievement with Parkpnp to date has been the closure of a €500,000 round of seed funding, which has been made up of a mixture of match funding from Enterprise Ireland and private investment. This substantial amount of capital raised not only reflects the faith that others have in the growth potential app, but also provides the foundations required for the app to catapult itself forward into the Irish tech start-up sphere.
13. Chosen platform to promote your app?
All things social! Find us on: Facebook and Twitter!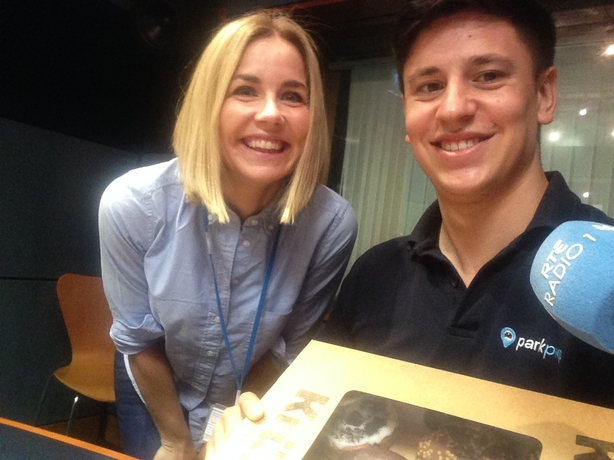 If you would like to feature here, we'd love to hear from you e: rtelifestyle@rte.ie or find us on Twitter, Instagram or Facebook.
Listen to our interview with Garret Flower on The LifeStyle Show with Taragh Loughrey-Grant on RTÉ Radio 1 Extra below
We need your consent to load this rte-player contentWe use rte-player to manage extra content that can set cookies on your device and collect data about your activity. Please review their details and accept them to load the content.Manage Preferences