If you need to get in control of your spending or are looking to save an extra few bob, working out your own budget plan can really help you focus. The Competition and Consumer Protection Commission (CCPC) has some simple steps to help you manage your money.
Planning your budget
The CCPC's consumer website, has plenty of information and tools available to help you budget, including a budget planner.
When working out your budget, it is a good idea to look at the money you have coming in and going out across a period of time. This can be over the course of an entire year, a month or a week, whichever is easiest.
For instance, if you choose to do your budget over an entire year you should include your salary, your partner's salary, social welfare allowances and any other income you might have. Taking a little time to look at how and when you spend your money and where you can possibly make changes will put you in a good position to manage your money on a weekly or monthly basis.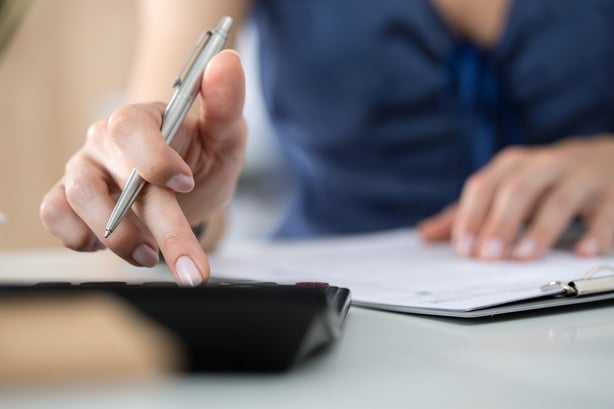 Now look at your outgoings, such as your mortgage/rent payments, heating, electricity, phone, transport, grocery costs and broadband etc. Include less regular annual payments such as house, life and car insurance; the local property tax if you own a property etc. Don't forget to include any leisure expenses and also those occasional but often costly expenses such as weddings, birthdays and medical costs.
If you are having difficulty trying to remember what some of your expenses are, look back at your bank statements, credit card statements, bills and receipts.
For working out the cost of everyday outgoings like buying lunch or a newspaper, it's a good idea to track your spending over a week or month. Keep receipts of your spend and enter the costs in a weekly spending diary. Use the CCPC's spending diary to help you clearly see what you spend your money on each day. Make sure to include any loan repayments that you have.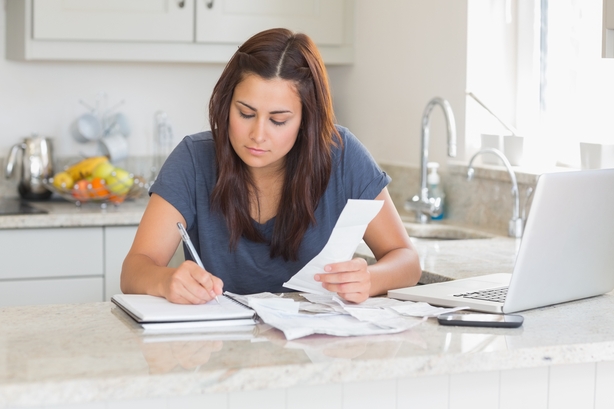 If you've compared what's coming in to what's going out and find that you are spending more than you are earning take a look at each expense to see if you can cut down or cut it out altogether. If you find it hard to make savings, check out the CCPC's money savings tips across a wide variety of regular household expenditures including, gas, electricity and groceries.
You can also use the CCPC's spending calculator to figure out what you are spending every month, or every year, on items that you might not really think about or budget for.
If you a little left over each month and you have loans, it is a good idea to get rid of these first before you start saving. Start with the highest interest loans first and look at increasing your repayments if you can. Paying more off your loans each month means you are charged less interest and you can clear your debts faster, often giving you a better return than other forms of savings.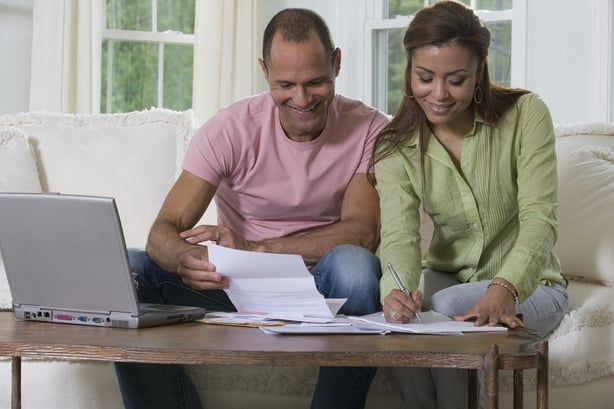 Set a goal to help you keep focused on your budget. Your goal can be saving up for a holiday, saving for your child's education, paying off debt or simply saving for a rainy day. Most of us work towards having a little bit of money left over at the end of each week/month to put towards our goal. Once you have identified your goal, you need to work out how much it will cost and how you will put money aside to achieve it.
Clodagh Coffey is Head of Consumer and Digital Communications with the Competition and Consumer Protection Commission (CCPC). The CCPC is responsible for enforcing competition and consumer protection laws across the economy. To help consumers make informed decisions it also gives independent, unbiased information about consumer rights and personal finance products and service through its consumer helpline 1890 432 432 and consumer website consumerhelp.ie.