Operation Transformation is on the hunt for five new leaders to inspire the country into living healthier and happier lifestyles. Recently Ray D'Arcy and presenter Kathryn Thomas joined four of last year's leaders Lucy Dillon, Noeleen Lynam, John Conmy and Clare Scanlan to launch a nationwide search for new leaders for the upcoming series.
The leaders from series nine have lost a collective 11st 3.5lbs since starting on the OT Plan and they are hoping that their success will inspire others to sign up for 2017.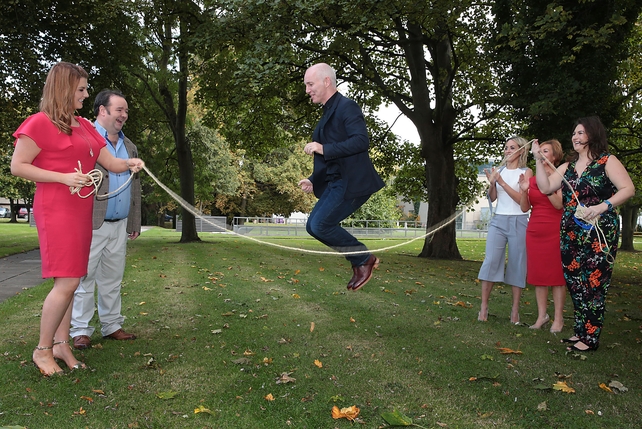 We caught up with Ray to find out how The Ray D'Arcy Show became a radio partner to Celebrity Operation Transformation. The presenter said that the partnership was a logical fit.
"It's not just about losing weight and it's not just about that dress or that pair of trousers, its about a whole attitude."
Ray opened up about the Celebrity Operation Transformation series and what he really thought about Elaine Crowley and the other celebrities taking part.
"Brave is a big word, but it took a bit of bottle to do that."
The RTÉ personality told us what we could expect to see on the new series of Operation Transformation and why he thinks people sign up to the weight-loss show.
"A lot of these people have tried everything else and feel that they need that public support to get through it."
So why should you sign up to become a leader for Operation Transformation 2017? Ray says that you know what the show is about by now. The success of past leaders such as Noeleen and Lucy are great examples and if that's the kind of transformation you're looking for, sign up now!
If you struggle with your weight, want a fresh start with food and exercise or just want to start living the life you want then why not get in touch? You could be the next Operation Transformation leader to inspire the country in 2017!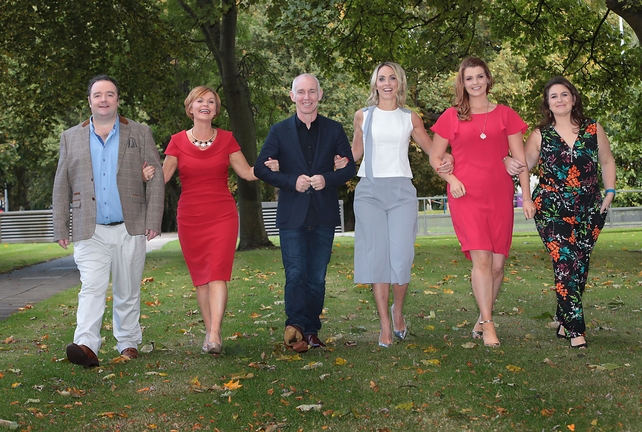 If you think you have what it takes and want to change your life for the better log on to www.rte.ie/ot to download an application form. If you have any queries or would like an application form sent in the post, please call Helen or Elisha on 01 864 1444 or email ot@vipmg.tv The closing date for applications is Friday, 4 November 2016.