Three Irish business women have launched the I Wish 2017 campaign to encourage young women to pursue a career in STEM.
With events planned for Cork and Dublin in February 2017, the I WISH events will engage with more than 4,000 secondary school girls with talks, demonstrations and interactive hubs where students can meet and engage with inspiring women working in a variety of STEM roles.
The I WISH campaign is being led by three Cork businesswomen, Gillian Keating, Partner at Ronan Daly Jermyn, Ruth Buckley, Head of ICT & Business Services at Cork City Council and Caroline O'Driscoll, Partner at KPMG.
Students will also hear from female leaders from organisations such as Dell, Arup, PepsiCo, Google and Twitter. Young female entrepreneurs with a variety of STEM backgrounds as well as young women with careers in traditionally male-dominated areas such as engineering and maths will also deliver talks.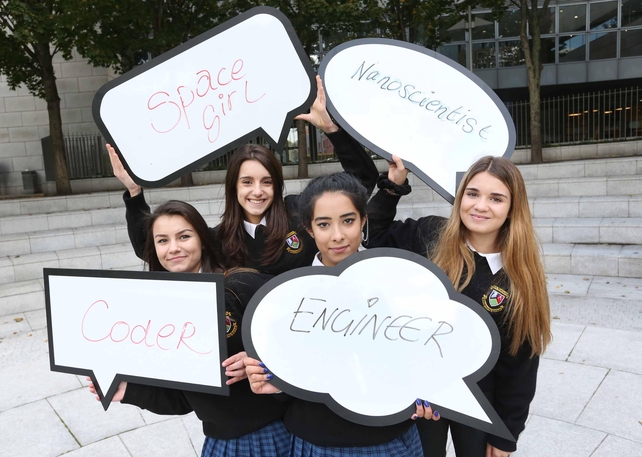 Launching the initiative today in Dublin, Minister for Education & Skills, Richard Bruton said: "I Wish play a vital role in the promotion of STEM to girls at a pivotal moment in their lives."
I Wish will take place in Cork City Hall on 9 and 10 February and in the RDS Dublin on 13 & 14 February 2017. The events are free and a programme of exciting national and international speakers will be announced in the coming weeks. To register for a ticket visit www.iwish.ie
RTÉ is proud to support this initiative as the official media partner for I WISH 2017.
Written by Marika MacCarvill, Communications Manager, RTÉ Digital