RTÉ's Western News Correspondent Teresa Mannion spoke about their experience with breast cancer in the RTÉ Guide's special pink edition in aid of Breast Cancer Awareness.
"There were times that I would burst into tears, feeling so low and overwhelmed by it all, and other times I'd wake up with night terrors," Teresa said when Donal O'Donoghue asked her about the specifics. "I had this recurring nightmare that I hadn't taken my drugs and that I would die."
Now the mum of two, Cian, (18) and Tom (17), tells her story, in the hope that it might help someone else.
"If it even gets one person to pick up the phone and make an appointment for a mammogram, then it will be good."
A few days after the mammogram, Mannion received a call-back letter. "The morning I got that letter I was on my way to London with my family so it didn't really impact. I thought 'I'm not going to get myself into a tizzy about this'. I'm just going to go to London and enjoy myself with my family."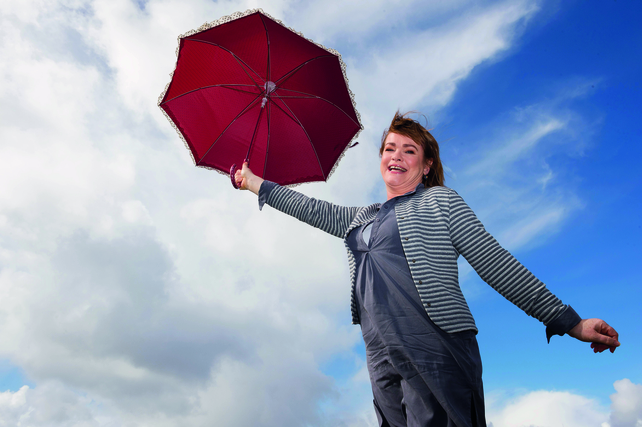 So she did and on her return made an appointment and very quickly she underwent a battery of tests, including an ultrasound scan, a number of biopsies and an MRI. "Eventually, they detected a tiny tumour, what I call a dot of cancer," she says.
"I know it sounds weird, but losing my hair was the worst thing because you really identify with your hair. My hair had started to fall out in clumps so that you feel like this shaggy dog with hair everywhere, on the sofa, on the bathroom floor and so on. I went to a specialist salon in Galway with my colleague and good friend, Bethan Kilfoil, who helped me make the decision to shave my hair. It was so nice to have another woman there, a friend to help me through it."
You can read Teresa's full interview and that of her husband Dave O'Connell in this weeks RTÉ Guide!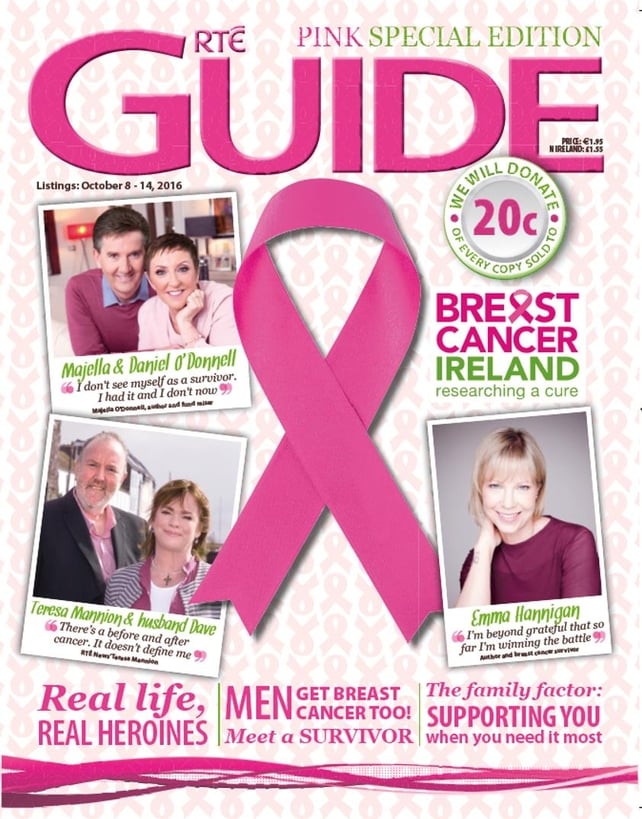 For more information on Breastcheck, go to breastcheck.ie