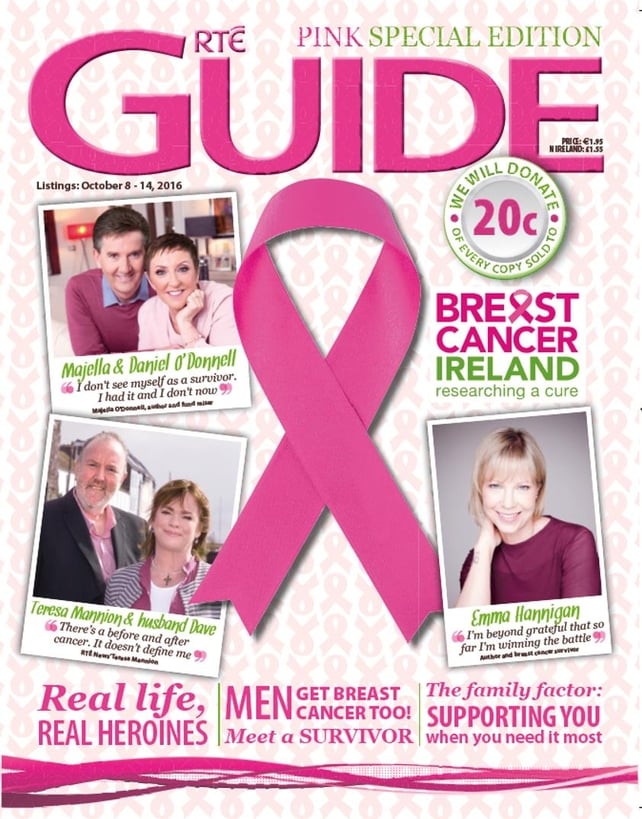 This week the RTÉ Guide will be looking at Breast Cancer Awareness:
Cancer Survivors - Emma Hannigan, Teresa Mannion and Majella O'Donnell speak out about their experiences.
Men's breast cancer - Many people are unaware that men can also be effected by Breast Cancer. This week the Guide features an interview with a man who has survived breast cancer.
The family factor: Getting support from family members is essential and there is a lot of advice on offer in this week's Guide.

For more on Breast Cancer Awareness Month click here
Have you seen Katie Taylor's Breast Cancer Aware video? An oldie but a goodie.
There's a great Breast Cancer Ireland App too - find out more about it here