Late last year, TV chef and restaurateur Neven Maguire visited St James' Hospital in Dublin to meet the people from the hospital's Target Lung Cancer research group. His mother Vera had died from the disease three years earlier and now he wanted to "give something back". He says,
"I'll never forget that day. My dad, Joe, was killed in a road accident in October 2001 and later died at St James'. So I was full of emotion that day outside the hospital, standing at the Luas line and crying. I hadn't been back there in many years and was overwhelmed with sadness. I'm even getting tears in my eyes just thinking of it now."
After discussing it with his siblings, Neven (a twin and one of nine children) agreed to get involved with the charity as an ambassador. "It brought back other memories, of course," the Cavan man says. "I had seen my Mam battling cancer and in some ways, this work is in memory of her. There is not a family that hasn't been touched by cancer in this country, and lung cancer is one of the biggest killers."
"Early detection is the key thing and maybe Mam left it too late. My photograph is now in St James' as you walk into the hospital. It's huge! I'm very proud but it's humbling too."
The charity is just one item on Maguire's very full plate. Next week his new TV series, Neven's Food Trail: The Basque Country, starts on RTÉ One; late October sees the publication of his 13th book, The Complete Family Cookbook; and before that he will be bringing his hugely popular cooking demos to this year's National Ploughing Festival. On the home front, twins Connor and Lucia have started school, the restaurant is booked out ("Ring in case of a cancellation," says business-savvy Neven), and he's kept busy at the helm of popular cookery school at MacNean House.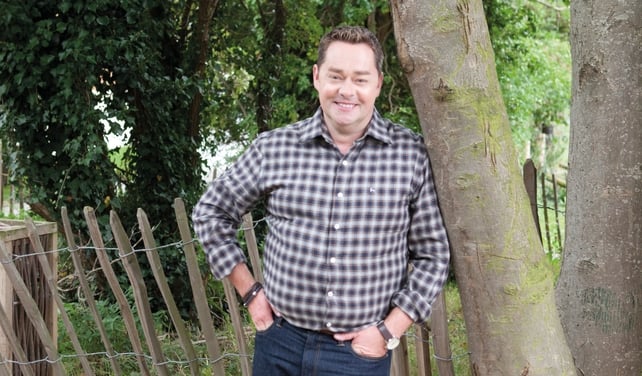 No wonder the 43-yearold turned down Celebrity Operation Transformation when the producers called. "I simply didn't have the time: too many things going on," he says. "But it could have been good for me." I've met him at the urban farm at Airfield House in Dundrum, a patch of country life in south Dublin. Neven is dressed in a check shirt and jacket: a country squire amid the straw bales for a photo-shoot to mark his Ploughing Festival appearance. Later that evening, he is hosting a fundraiser at Airfield for Target Lung Cancer and has to dash off to Dundrum Shopping Centre to get a few bits and pieces for the event.
Generous to a fault, the boot of his car is loaded with his most recent publications, which he dispenses as gifts to those he meets (one for the stylist, one for the make-up person). Over lunch at Airfi eld, Neven reels in the years. "I will never forget my parents," he says. "They were good people and I hope that I make them proud. I saw them struggle and worry in the early days of Blacklion. The restaurant (in Cavan) was bombed twice back at the height of the Troubles and at one time there were nearly 60 guards stationed in the village. "I remember looking out the restaurant window and seeing them, thinking how off-putting that must have been for customers. My parents considered moving elsewhere on three or four different occasions, but I always believed we could make it work." And they did.
Today, MacNean House is a flagship Irish restaurant, a critically lauded establishment that employs some 55 people. Its smiling face is Maguire: TV star, author and by all appearances, a happy-go-lucky chap. Yet, as in most lives, there have been tough times and tragedy. His father, Joe, was driving home from their café in Sligo when he was hit by another vehicle in October 2001.
"That same night I drove by the accident, not knowing what had happened. A guard who I knew stopped me and said that it was my dad. I was shell-shocked. It was so devastating for Mammy and the family. Dad was taken to St James on Friday evening and passed away on the Monday. There was too much damage done."
For a long time afterwards, the family was numb with shock and grief. "I remember shortly after dad died, I was driving home from Open House in RTÉ and I stopped by St James's. I went up to the ward where we had all waited for the news and I just sat there and cried. "Maybe that's how I dealt with it; maybe that was my release. I didn't go back there again until last year and that opened up the box again. I'm a very emotional guy anyway and I have no problem showing how I feel."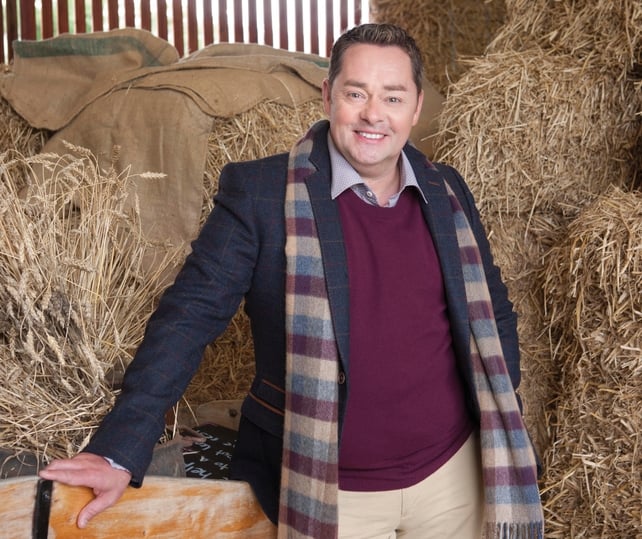 Those emotions were tested in the rollercoaster months following the birth of his twin children in February 2012, when his wife Amelda developed cardiomyopathy, a potentially fatal condition. She recovered but the couple decided not to have any more children. Life has not been all doom and gloom, however. "We had a great upbringing, a great family and we're as close now as we ever were," Neven says of his siblings.
"We'd ring each other regularly and keep in contact. And I'm a big believer in fate. Things happen for a reason."
One thing that happened recently was the first day of school. Maguire posted images on his Twitter account, and when he now says that Connor is finding it hard to adjust, it's with a catch in his throat. "They were a wee bit nervous going in but they are doing OK now, although Connor is finding it hard, bless him. When I came home from Dublin last night I went in to see them and put them to bed. Connor said that he missed me, and he'd never said that before."
Maguire's biggest selling publication to date, by a country mile, has been his Complete Baby & Toddler Cookbook. But Neven being Neven, he doesn't begrudge the zillion other people out there, from TV celebrities to sportspeople, who publish cookbooks. "It is all very positive as everyone has the same goals: to get a book out there about cooking and enjoying food," he says. His philosophy is that the family who cooks together, thrives together. "What I'd love to see is every single pupil in secondary school doing home economics.
I was the first boy in my school to do it. I loved being among all the girls, even if I was pretty crap at the sewing. But it was a fantastic education for life: to be able to cook for yourself."
Neven left school in his mid-teens to pursue a career in catering. Ten years at Fermanagh College in Enniskillen, as both student and teacher, were punctuated with work at high-end restaurants such as Paul Rankin's Roscoff in Belfast, the Grand Hotel in Berlin and with Léa Linster in Luxembourg and Juan Arzak in San Sebastian. Back then, he says, he was like a sponge, absorbing everything.
He still has a hunger for knowledge and new experiences. Earlier this summer, Neven travelled to Bilbao for a week's unpaid internship at the Michelin starred Restaurante Zortziko. "Head chef Daniel Garcia had no English and I had no Spanish but it was amazing," he says. "As a chef you're always learning." Later in the summer, he returned to Bilbao (and Restaurante Zortziko, among other establishments) to shoot Neven's Food Trail: The Basque Country.
Each episode of this seven-part TV series focuses on a different theme, including pinxtos and tapas, wine in the Rioja region and Spain's vital local markets. After Christmas, there's a totally new show. "I don't even know what it's going to be about yet," he says. "But my dream is to go to Asia and shoot in Thailand." Before that he has a book to promote: "Complete Family Cookbook is my biggest yet, at 300 pages, but it's so basic: a casserole done a few different ways, a return to the fundamentals of cooking."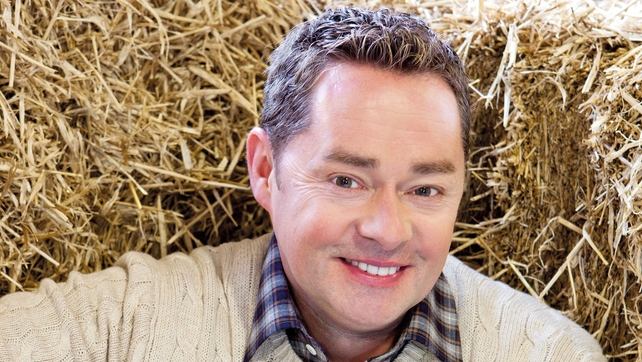 The only times he ever eats in his own restaurant is on Christmas Day. "And I'm doing the cooking then!" he laughs. "But unless I grow a beard or put on a mask I'd find it awkward to eat in the restaurant. How would my customers feel with me there, eating my tasting menu? They might be thinking, 'You should be working in the kitchen.'" The restaurant is his other baby, where he tries to be most nights, to cook and to meet his customers. Is he a controlling person? "No, but I probably need someone to control me and, in many ways, my manager Andrea does that."
So Neven's days are mapped out from here to Christmas. "But I am going to take a year out now," he says. (We've heard that before!) Has he ever considered writing a memoir? He laughs uproariously as if this was the best joke ever. "I'm only 43," he says. "No one has approached me and I don't think they will." Despite his relentless itinerary, he doesn't make long-term plans: six months is the furthest he looks down that road.
"My life revolves around spending time with the twins," Neven says. "And as long as my health is good, that's the main thing. I just wish I could be a bit more disciplined with my diet. When I was in school they used to call me anorexic because I was that thin. But I have such a sweet tooth. I'm like Willy Wonka sometimes."
As if on cue, the pastry chef arrives with a tray of desserts and Neven's face lights up. Later that evening, after the charity fundraiser in Dublin, Neven Maguire drives back to Blacklion.
On the quiet midnight roads it takes a little over two hours: north on the M3 to the N3, through Virginia past Belturbet, nipping in and out of Northern Ireland before rolling into the family home just outside the village. More than anything else – the books, the TV shows, the sheen of celebrity – that is what truly matters to Neven Maguire. "The best things that ever happened to me," he says of Connor and Lucia. On those latenight homecomings, he will pop his head into his children's rooms for a fatherly look and hang up the car-keys with the key ring message: "Daddy, a son's first hero and a daughter's first love." He's home then, a country boy to his roots, a family man at heart.