The Today Show is back this week for its fifth season, with the usual magazine mix and a popular emphasis on food. The production team has been working for several weeks, with Maura and Dáithí taking their positions last week.
Maura Derrane is excited to be back, although she admits to a certain amount of pre-match nerves.
"You're always going to be nervous to some degree, and coming back after a long break – we've been off since the end of April – there's a bit of trepidation the first day. You get those little butterflies when you go live for the first time after a few months. But I think you should have a bit of that, you know? 
Her CV since then is impressive: TV3 News, Ireland AM, Feirm Factor, The Afternoon Show, Four Live – a mix of hard news, reality TV, lifestyle, mornings, afternoons. Her current gig requires an hour and 40 minutes of live television every day for 140 days a year.
"It's a heavy enough workload," Maura says. "You have to feed the machine, and you have to fill the programme with interesting stories."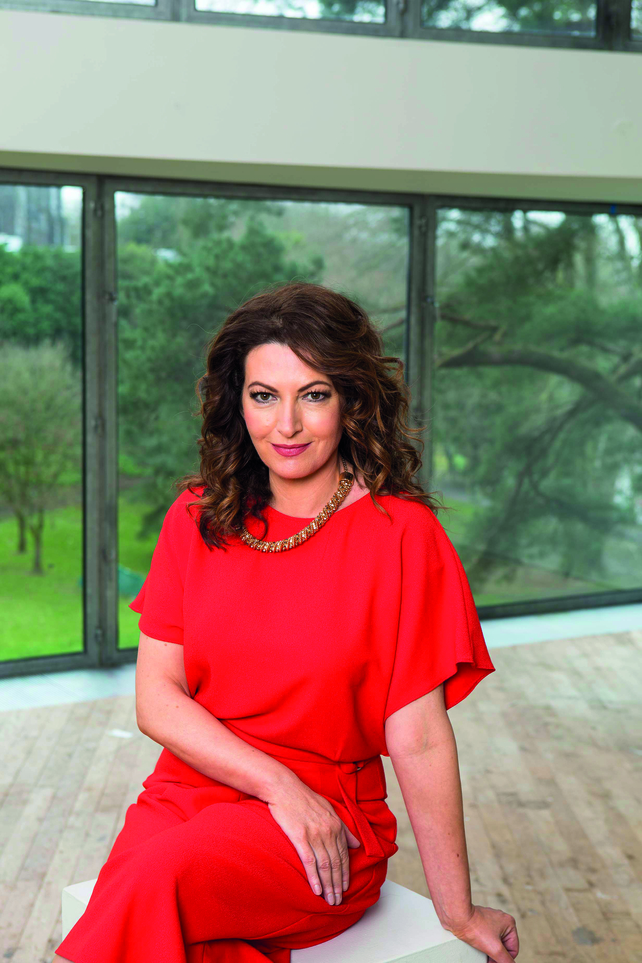 Chemistry with Dáithí O'Sé:
The magic of Today and probably the key to its popularity is Maura and Dáithí's easy-going onscreen chemistry. She agrees:
"Two people have to work together on a show like this, or it'll never be right. We've all seen awkward television, where you're cringing with embarrassment for the person involved. You have to get used to each other and build that relationship on air, like a marriage."
"Dáithí and I do have a good thing, and it was there from day one." Maura adds. 
"We nearly finish each other's sentences at this stage. We clicked from the first day, when we auditioned together. It's great to be so easy with someone you're working with, although we do have rows! Dáithí and I are able to have a good laugh, but also carry off the serious stuff too."
Do the audience respond to the two of them appearing more authentic than is often the case in this plastic-fantastic medium?
"Well, we say what we feel all the time, and I think the audience really likes that," she says. "They feel we're in the sitting-room with them, and that's what you want. I certainly hope it feels like two authentic people talking to them."
"I don't really feel like I'm doing a job on Today. I'm just talking to people and sharing with them and the audience. We stumble, or forget someone's name and that's fine, it's normal."
"We're not androids, we're humans, and that makes for more relaxed television" Maura added.
You can read Maura's full interview, including the perils of Live TV and an insight into her family life, in this week's RTÉ Guide: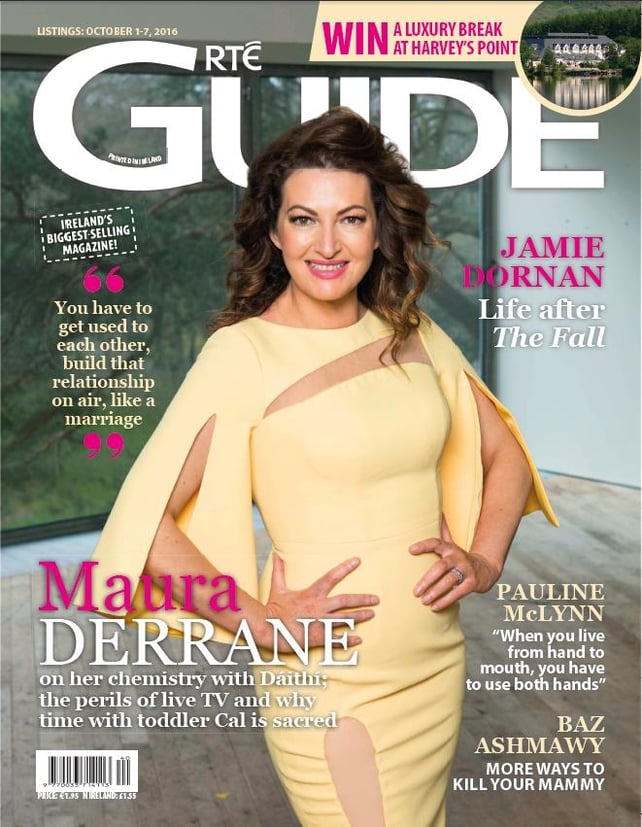 For more LifeStyle news follow our Facebook, Twitter and Instagram!