How and why did you start your brand?
SOSU was an organic progression from SoSueMe. Everything that has happened in my blogging career has come about organically in that things always happened when they were supposed to. Before I started blogging, my background and training was in the beauty industry, so the idea of having a product line was always a big goal of mine. Even if I had never entered the blogging sphere, I definitely would have taken a route towards developing beauty products. 
Before the brand got off the ground, a lot of time, research, travel, and finance was invested in the whole process. There's been a lot of hard work over a long period of time – SOSU was not an overnight success story, I've been trying to get this off the ground for a few years - but it was all 100% worth it, so much so that I would do it all over again.
Where did you get your ideas for your work?
When I first started the blog, I was working in a radio station. I was invited to different parties and premieres, and it was normal to see all sorts of celebrities and personalities walking through the office on a daily basis, so I thought it would be fun to start a blog and write about all of this. Blogging was taking off in the UK but it wasn't really a thing in Ireland at that point. A light-bulb went off and I got to work creating SoSueMe. I just thought it would be exciting. While I had always hoped it would grow, I never envisioned it becoming as big as it did.
The book came about after a person from Blackwater Press got in touch and suggested that I meet with the publisher. They had noticed the interest in my blog, they had seen my follower figures on Facebook, and they knew my readership was growing quite quickly. They also knew the appetite was there for a SoSueMe book so it seemed like the perfect time to do it.
The beauty products were a natural progression. I had always wanted to create my own product line, but this goal was even further motivated by my readers who were always asking me to bring out my own beauty products.
I have only brought out products that I myself use as part of my daily routine. I always have my nails painted, and that's why I brought out a nail polish range. Long term SoSueMe fans will know that I have always been a girl who loved to highlight and contour, so that's why I brought out a contour palette. False lashes have long been a big favourite of mine because I love that doll eyed look, so a lash line was always on the cards.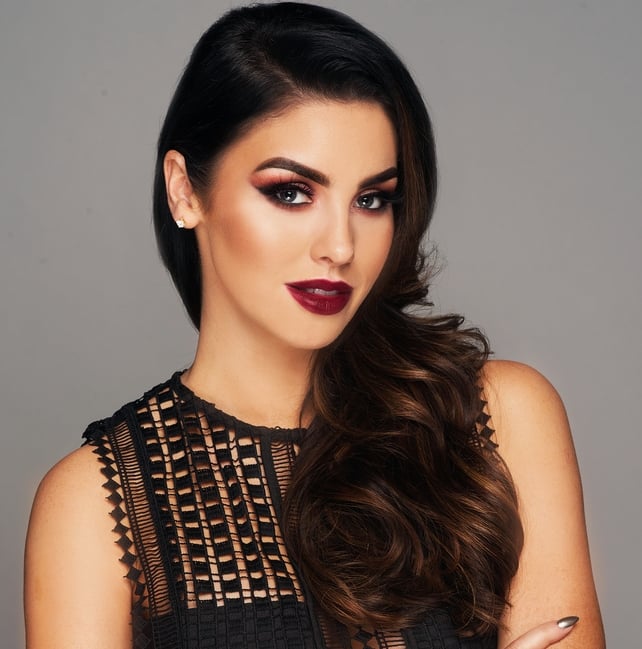 What is the most challenging thing about your job?
I suppose the most challenging thing is spinning so many plates at once. I do quite a lot of things! From creating the brand, bringing the product to production and then to market, brand management, writing blog posts, taking care of accounts, and responding to followers… there's a lot of work involved! I have the leading blog in Ireland and it's important that I keep myself current.
I remember my mum saying that it's hard to get to the top but it's even harder to stay there. I want to stay at the top and I'm not afraid of the work required. I know it's challenging but it keeps me on my toes and to be honest, I couldn't see myself doing anything else.
What is the most exciting thing about your job?
There's a number of things. Every single day, there is something different happening. I could be going to an event, travelling with a brand, launching a business such as a salon, or doing a photo-shoot…it's all so different and this in turn makes it very exciting. As I mentioned, there is a lot of hard work involved behind the scenes.
People do mock bloggers because everything looks so fun and picture perfect on social media but social media is just a highlight reel. It doesn't present the full story. Most people would probably be shocked by the amount of work bloggers do and the long hours they put in.
Another exciting thing is being my own boss. If I decide to work on a Saturday instead of a Monday, I can do so. Of course the big drawback to that is that I usually end up working 24/7!
What is it like to tie your personal life so close to your career?
This was another one of those natural progressions for SoSueMe! When I started blogging, I spoke about events, and readers started asking me about my clothes, hair, and tan. It just developed into a personal blog from there. I don't mind being personal with my readers; that's what a blogger does.
I'm always going to share the highs and lows. Yes, there are some things that I keep private but I do share quite a lot because I know that there are readers who will enjoy it, be encouraged by it, etc. The downside to this is that it invites criticism from opinionated people. I'm well able to handle that however! 
What is your proudest achievement?
I don't think there's one I can list. There's been so many amazing moments over the last 6 years. When I think back, the most exciting point was when I was walking out the door on the last day of my radio job and feeling like I was about to turn my dreams into a reality. When I was a little girl, I wanted to be my own boss. It was the ultimate goal and that day when I left my job, I felt like I was on my way to achieving it. Fast forward a few years and SOSU was born!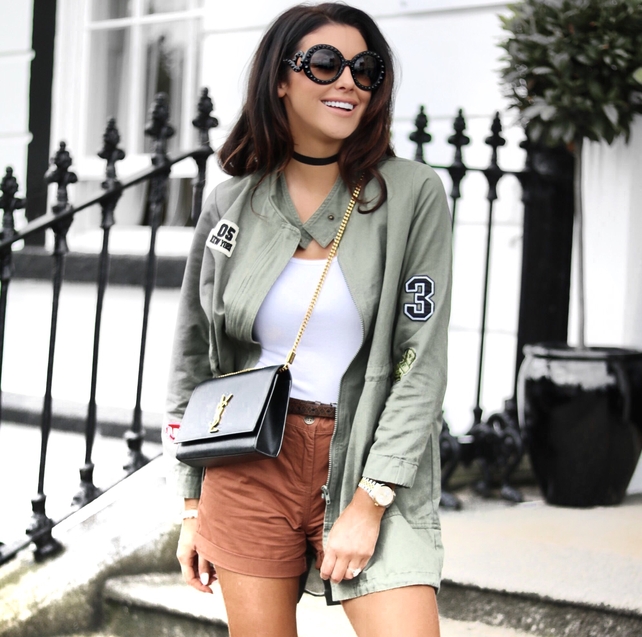 What inspires you?
Lots of different people inspire me in different areas of my life.
In terms of blogging, the international bloggers I follow are inspirational. My readers also inspire me constantly.
What does your working day look like?
Every day is so different that it would be impossible for me to give you an idea of what an average day is like! It's busy, stressful and demanding, but very rewarding.
Who do you admire?
My mum and dad. They are both so hardworking. They're very inspirational and both of them are so optimistic too.
Their positive attitude definitely rubbed off on me when I was growing up. They're very grounded people and definitely keep me in tune.
I also admire women in business. I think it's really exciting to see successful businesswoman who have come up the ranks over the years. 
Where can we find you online?
You will find my blog at  www.sosueme.ie The two platforms I use a lot are Instagram and Snapchat @sosueme_ie.
We need your consent to load this Instagram contentWe use Instagram to manage extra content that can set cookies on your device and collect data about your activity. Please review their details and accept them to load the content.Manage Preferences
When you get the equivalent of writers block, do you have a default idea to go back to?
I get writers block all the time. It's normal to lose motivation. I get my inspiration back by talking to my readers. Readers are always sending me blog post suggestions which is a great help on those days I feel like I have hit a block or lost my blogging mojo.
Where are your favourite places to shop for clothes?
I am just back from Dubai and the malls there are unreal! I fell head over heels with their malls! They beat New York and Paris any day! Dubai malls have every shop imaginable under the one roof. It's insane! You would need a few days to get around one.
I was in France a couple of times this year and I also loved their vintage shops and side street boutiques. I'm a high street girl at heart so I love brands such as River Island, Mango, H&M, Salsa Jeans … the list goes on!
Love this article? Follow us on Facebook, Twitter and Instagram!