A Quick Overview:
Karl Spain is the lightest he has been in a decade having lost almost one a half stone. Elaine Crowley slimmed down dramatically in the four weeks and lost almost 16 inches. Brenda Donohue's body fat decreased by 5%. Katherine Lynch has started running and lost almost a stone and Gerald Kean has reduced his insulin intake by 90%.
OVERALL WEIGHT LOSS PER LEADER FOR THE 4 WEEKS:
Brenda Donohue -  1st 1lbs: Brenda also lost 8 inches from her waist alone.
Elaine Crowley -  1st 8lbs 
Gerald Kean - 1st 11lbs 
Karl Spain - 1st 6.5lbs 
Katherine Lynch - 13.5lbs: Katherine lost 13 inches from her whole body in four weeks. 
LEADERS COMBINED TOTAL WEIGHT LOSS: 
6st 12lbs (43.5 kg) 
Karl Spain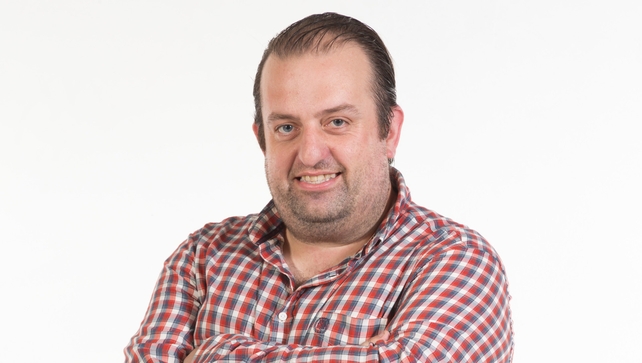 Comedian Karl Spain received a lot of praise from Fitness Expert Karl Henry:
"Of all the leaders this year for CelebrityOperation Transformation you were the one I was most concerned about. I wasn't sure you were even healthy enough to even start Operation Transformation. 

"What we've seen over the course of the last four weeks is a man who just got on with it."
He added: "You've proved that you deserve to be here, that you can do it and in terms of going forward of all the leaders, I have no concerns about you whatsoever."
 
Gerald Kean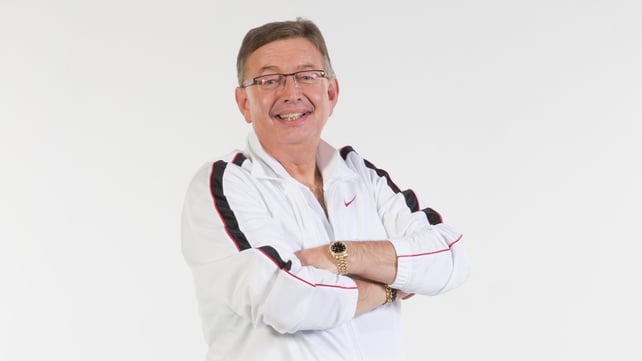 If you've been following the show, it would have come as little surprise to see that Gerald Kean had the biggest weight loss and Dr Ciara Kelly said: "Over the past four weeks you've gone from being a smoker to a non-smoker. You've given up the cigars.
"It is an absolute game-changer in terms of your health. You have also reduced your insulin requirement by 90pc with lifestyle change alone. You have changed your Type 2 Diabetes so that it is almost unrecognisable."
She continued: "I could tell people that they could do that until I'm blue in the face but you are the embodiment of it."
What do the celebs think?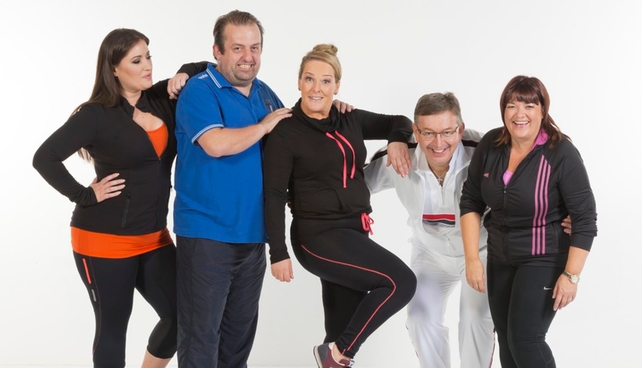 Katherine Lynch: "I think that Operation Transformation has changed me. It's been one of the best things I've ever done in my life. I hope I can do it without the camera looking at me because I can do anything when a camera is looking at me."
Gerald Kean: "The minute I got the call I was like 'yes, yes, yes, yes again'. I saw this as a wonderful opportunity to help me live a healthier, longer life.
"It's like everything I did before I did it to win or I did it to help people. This is the first thing I felt I was doing for myself."
Brenda Donohue: "To me Operation Transformation has been like a gift that I have just received. It was a surprise gift. It's like something you'd like to buy for yourself but you wouldn't. To give something of yourself, I think that's what being a leader is all about."
Elaine Crowley: "At some point you have to stop trying and you have to start doing. Operation Transformation for me is the doing part.
"People may laugh and say it's a weight-loss show but it actual does make a real difference. It actually translates into real differences in real peoples' lives." 
Listen to Brenda Donohue share her advice to working mammies who are trying to get fit here.