Bláthnaid Ní Chofaigh, a seasoned Ploughing Championships attendee knows the Do's and Don'ts of the ploughing. We spoke to her about going to the championships for the first time, and asked what are the most important pieces of advice.
She advises against wearing any sort of footwear with a heel, and to accept the fact that you will go shopping.
"Advice for the ploughing is do not wear heels, do not be a fool! Do not bring a big brolly, you'll hit people in the eye, you'll forget it and you'll lose it along the way. And maybe you shouldn't bring sunglasses, even though they are handy."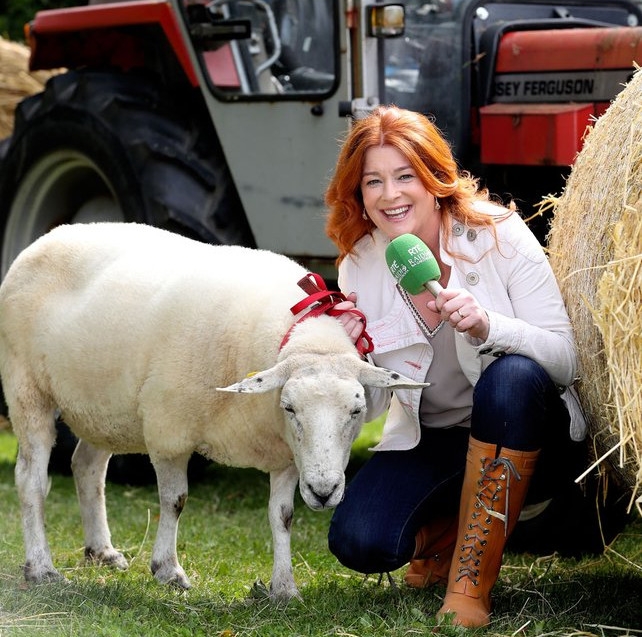 Seems simple enough. The next thing Bláthnaid advises is something I know all too well... Be prepared for purchasing. With the amount of gorgeous food stands around the place, it's no surprise that Bláthnaid's most important piece of advice is...
Bring a bag, because you will buy stuff! You'll think, why would I buy stuff? You'll buy loads of stuff. You'll see bags of spuds, next thing you'll taste the spuds and go 'they're gorgeous, I'd love them tomorrow'. And then you'll see organic eggs and they'll be handy in the morning for the kids. And then you'll see something else, and something else, that is the ploughing. As careful as you should be with money, you have to have cash going to the ploughing, because you'll want to buy so much.
Swap the heels for wellies, and a brollie for a bag, and you should be good to go!