It was a warm Wednesday in July 2016 when John O'Brien parked his Nissan Micra in an industrial estate just off the N81 close to Dublin. 
The needle on the petrol gauge was near empty and a he'd a basket of pigeons propped up in the boot. 
Jumping from the car, John excitedly pointed out the line of flight back to his loft, twenty miles away in Clondalkin. It didn't matter so much about the petrol. There was enough to get home. Anyway, there's been lots of days when John didn't even have the money to pay for petrol to bring his pigeons training.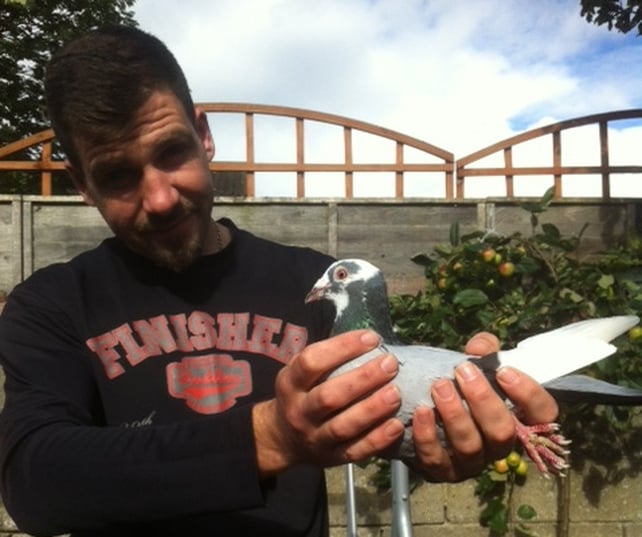 John was made redundant last year but he focused his energy on preparing a team of pigeons to race in Ireland. We said we'd follow him over the summer and to a key race from Pilmore Beach in East Cork – a race that would see his pigeon's flying almost 200km back to their loft in John's back garden in Clondakin, Dublin. This was exactly the kind of scene I imagined when, last May, John emailed the Documentary On One suggesting we make a documentary on pigeon racing in Ireland. But every time I went to John's to record he told me something that turned my perception of the sport on its head.
I didn't think I'd end up talking about sex on the radio. Or drugs. Or talking with rock 'n' roll-like-pigeons-agents who deal with Chinese millionaires. 
You could say that was the documentary's line of flight.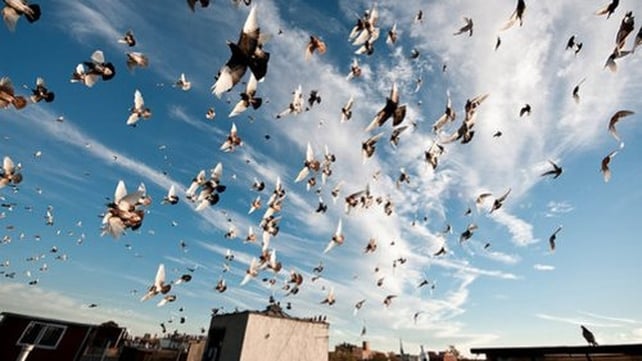 Dublin is the capital of pigeon racing in Ireland sure but our conversations quickly widened from John's narrow garden into Belgium and China where the sport is enjoying a surge in popularity. 
Here, businessmen are racing for hundreds of thousands of euros. In Dublin and Ireland the cash rewards runs from a couple of hundred to a couple of grand by comparison. 
But it's the bloodstock where the real money lies. Everyone's heard of the athlete Usain Bolt, but a pigeon called Bolt made headlines when it was sold to stud for more than E300,000 by an auction house called Pipa in Ghent. 
I paid Pipa a visit and all the while, continued to follow John to Pilmore Beach. With each training mile, the contrast between the sport in Ireland and outside of Ireland became more and more obvious.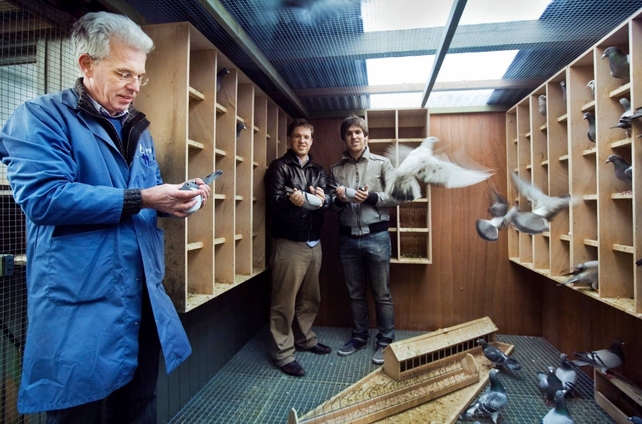 Yet, in these parallel worlds, a will to evolve and improve was obvious also. From the introduction of GPS tracking in Ireland to an algorithm to create the perfect racing bird in Belgium. I couldn't have known the intriguing international backdrop to the folky charismatic Dublin scene I was documenting. 
Of course there was a race to be run and won too. From Dublin to Belgium and back again the summer built to a climax for John, and maybe the soul of pigeon racing. 
The race was untypical day and the release of 9,000 Irish racing pigeons, a spectacular moment.
With the birds in the air we waited for them to return the 114 miles back to Dublin and on answers about the sport and John's future. Where would he finish? And what now for the future of pigeon racing in Ireland?
Written by Robert Mulhern
Listen Online here or listen live  to Documentary on One on Saturday, September 17th @2pm on RTÉ Radio 1. Catch the repeat on Sunday, September 18th, @7pm on RTÉ Radio 1.